"This institution has excellent faculty who are personally invested in the success of each student. One of my top priorities as an administrator is working with employers to make sure DelVal's academic programs give students the skills and experience they will need to be successful."
Dr. Benjamin E. Rusiloski | Vice President for Academic Affairs, Dean of the Faculty, Executive Director of the Center for Student and Professional Development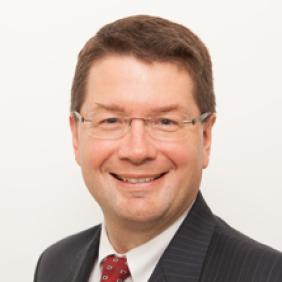 Vice President for Academic Affairs
Dean of the Faculty
Executive Director of the Center for Student and Professional Development
---
Dr. Benjamin E. Rusiloski serves as Delaware Valley University's vice president for academic affairs and dean of the faculty. He is also the executive director of the Center for Student Professional Development, which houses DelVal's Experience360 Program as well as Career Services.
Dr. Rusiloski previously served as dean of the School of Life and Physical Sciences. In that role, Dr. Rusiloski was responsible for overseeing all academic-related matters, including program development, evaluation, faculty development, strategic planning, and budgeting for the school.
Dr. Rusiloski joined DelVal's faculty in 1994 as an assistant professor of chemistry. Since then, he has been tenured and promoted to professor. He chaired the Chemistry and Biochemistry Department from 2000 to 2007 and the Mathematics and Physics Department from 2002 to 2007. He served as Dean of Business, Education, Arts, and Sciences from 2007 to 2011.
As dean, Dr. Rusiloski has been the principal investigator for a $707,569 award from the National Science Foundation and a $150,000 gift from the Mandell Foundation that were utilized to renovate five science laboratories on campus. He also partnered with External Affairs to secure funding from Bristol-Myers Squibb to support DelVal's new student research course from 2011 to 2012 and 2012 to 2013 academic years.
Dr. Rusiloski has received the Student Government Faculty Service Award from DelVal's Student Government Association in 1998 and again, in 2005. He has also received the William Allison Award for Outstanding Service to the Student Body at DelVal, the Ruth and Joel Spira Teaching Award for Excellence in Teaching and Mentoring at DelVal, the Delaware Valley University Distinguished Faculty Member Award, and has held the Sarah and David Levin Chair. He also earned the King's College "Leo Award," an alumni award given for outstanding achievement, and the Harleysville National Bank and Trust Company Great Professorship Award.
Dr. Rusiloski and his wife Erin live in Doylestown and are the proud parents of three children: Lauren, Ofelia, and Benjamin IV.
---
Education
Ph.D. in physical chemistry, Duke University
B.S. in chemistry, summa cum laude, American Chemical Society certified, King's College
---
Contact
benjamin.rusiloski@delval.edu
215.489.2911