We are dedicated to providing a strong foundation in the sciences and high impact experiences that prepare students for rewarding careers and success in graduate or veterinary programs.
Dr. Jean Smolen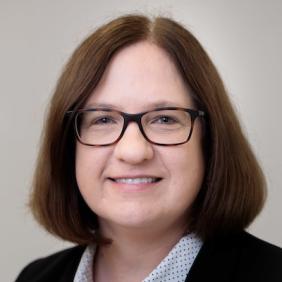 Dean, School of Life and Physical Sciences
Dr. Jean M. Smolen serves as the dean of the School of Life and Physical Sciences at Delaware Valley University and oversees the academic programs of Biology, Chemistry, Animal Biotechnology and Conservation, Mathematics, and Physics departments.
Before starting her role at DelVal in August 2018, Dr. Smolen spent the first 20 years of her career as a faculty member in the chemistry department, director of the environmental science program, and associate dean of the Mathematics and Natural Science Division in the College of Arts and Sciences at Saint Joseph's University in Philadelphia.
Dr. Smolen earned her B.S. in chemistry from Chatham University and earned her M.S. and Ph.D. in environmental chemistry at Johns Hopkins University. She also earned an M.A. in writing studies at Saint Joseph's University.
Dr. Smolen's teaching experience includes coursework in general chemistry, environmental chemistry, and environmental ethics. She has worked with students in her research lab studying the fate of complex organic molecules in aquatic environments. She has mentored more than 20 undergraduate students in research, many of whom have gone on to graduate programs in chemistry. While at DelVal, Dr. Smolen has taught a section of the DelVal Experience course. She also works with faculty to secure funding and support for the University's undergraduate research program.
---
Contact
jean.smolen@delval.edu
215.489.2278