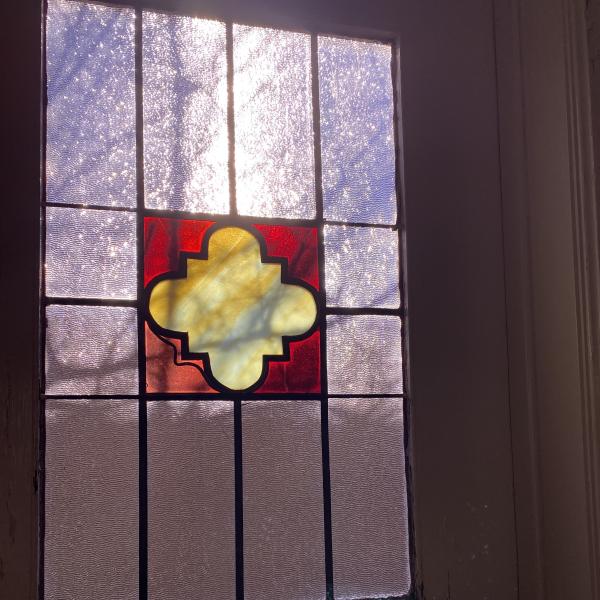 Update! Your donations have made an impact
We are pleased to share, that because of donors like you, we have not only met our initial goal, we exceeded it. With your support, we secured our $40,000 donor match and more. Your generosity has enabled us to begin our renovations including landscape design, window refurbishing, and ADA compliance. 
Will you help us reach our next goal?
There's still more work to do...
Your support has helped us tremendously, but there is still more work that needs to be done. Will you help us preserve the Chapel's history and restore its beauty? We hope the restored Chapel will demonstrate the importance of acceptance and diversity, honoring the beliefs of DelVal's founder, Rabbi Dr. Joseph Krauskopf. Your donation can make the chapel a place of peace and contemplation for everyone. 
The Chapel may be used for student faith-centered groups, organized meditation, peaceful reflection and social justice discussions. We want the Chapel to serve as a safe place for people with different views to come together for civil discourse. DelVal is committed to making the Chapel a place for peace and healing in stressful times for the community.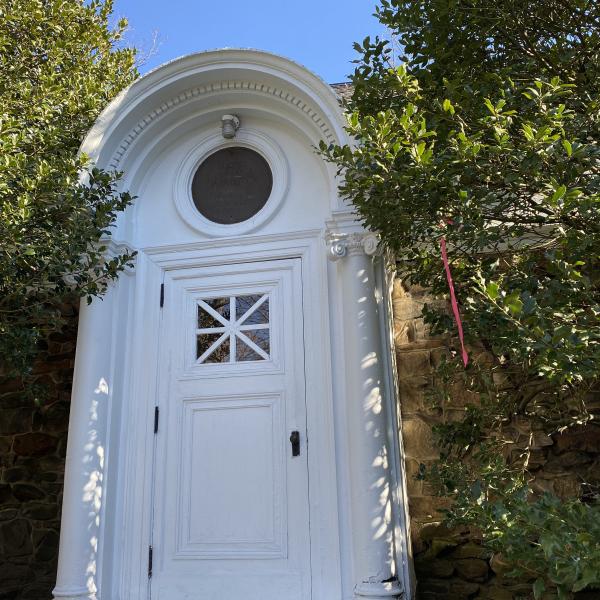 Here's how your donation can help
The roof, walls, and foundation need significant structural reinforcement. The Chapel also needs new doors, hardware, stained glass repairs and more. Can you help us complete these renovations?
The Chapel's History
Donated in memory of Ida M. Block by her husband and family in 1899, The Ida M. Block Memorial Chapel is one of the oldest buildings on Delaware Valley University's campus. Rabbi Dr. Joseph Krauskopf provided regular non-denominational services for students of all faiths at the chapel during his time as president.
Block was a well-known leader in Jewish community organizations, charities and the local community. Open and accepting of different faiths, Block insisted on a strict rule of non-sectarianism in her philanthropy. Because of this, a non-denominational chapel was dedicated in her name on campus.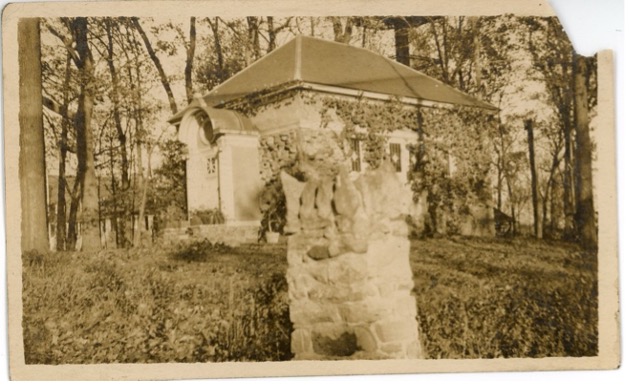 "Do all the good you can for people while they are living, don't wait until they are dead," said Block. "Flowers are for the living. Strew them where they will brighten someone's life."
Ida M. Block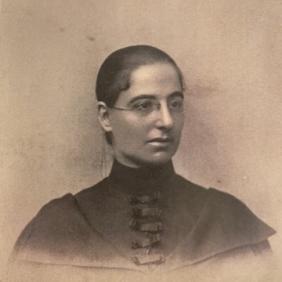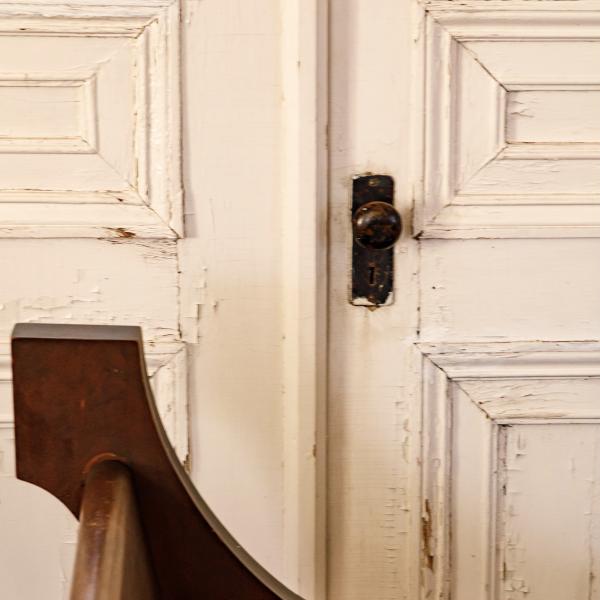 The Ida M. Block Chapel is showing its age.
The Chapel's Restoration Needs
In efforts to make the building more comfortable and accessible to all students and community members, the Chapel will need several upgrades. DelVal would like to update the Chapel to give students a welcoming place for mental clarity, meditation and spirituality.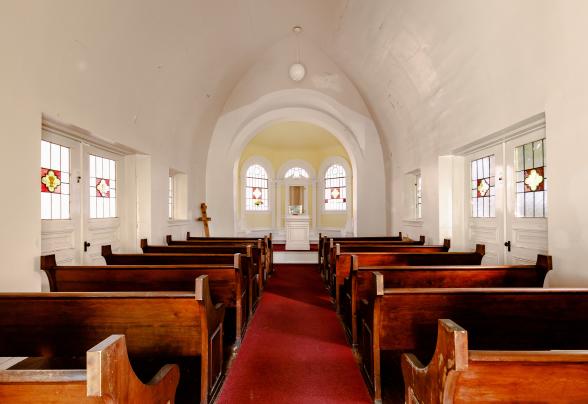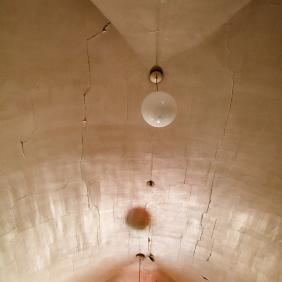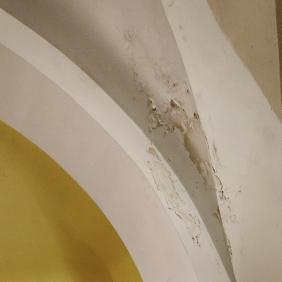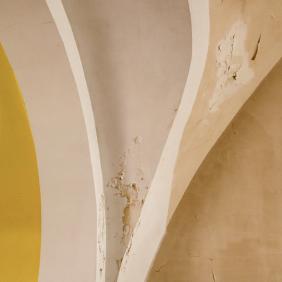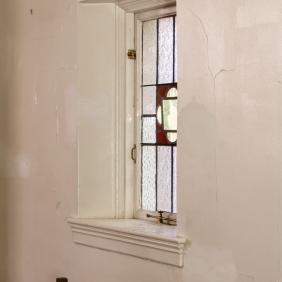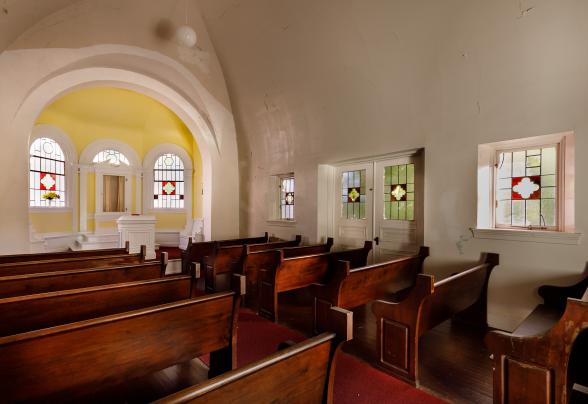 The Chapel's Importance to DelVal
Since its creation, DelVal students have used the Chapel as a non-denominational place of spirituality and a space for mental clarity. The Chapel is also being used by DelVal Greek Life for gatherings and by IMPACT, a faith-based student club. IMPACT offers non-denominational services where students share life experiences and stories of overcoming challenges in inspirational sermons.
DelVal continues to exemplify the teachings of Rabbi Dr. Joseph Krauskopf and his belief in the importance of an acceptance of diverse worldviews.
Students today are facing challenges such as the pandemic, social and political difficulties, as well as societal issues. College students face many stressful situations that can feel overwhelming, especially in the age of social media.
At DelVal, the goal is to use the chapel to offer a comfortable place for students to relax and engage in mental and spiritual self-care.
Together, We Completed the Chapel Challenge!
We had the opportunity to jump start the renovation of the Chapel due to a generous challenge match from Mr. Richard (Dick) Millham, a member of DelVal's Center for Learning in Retirement, community philanthropist, and member of the Doylestown Historical Society. Mr. Millham pledged $40,000 to the Chapel renovation based on DelVal raising $40,000 through fundraising.
Thanks to donors like you, we are pleased to share that we not only secured the match, we exceeded it. Your generosity has made a great impact, but there is still more work that needs to be done. Will you help us create a space for peace and contemplation for the DelVal community? 
---
There are naming opportunities starting at $500. For information please contact Rachel Mauer at rachel.mauer@delval.edu or 215.489.2977.