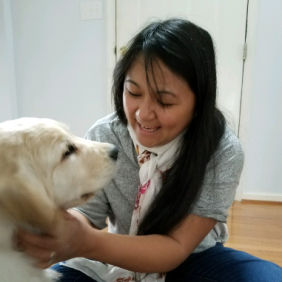 Jennifer
Shelly
,
Associate Professor
Dr. Jennifer Shelly worked as a general practitioner in small animal medicine for several years before she started teaching. She teaches courses including Pathology, Small Animal Research, Wildlife Nutrition, and Animal Assisted Activities and Therapies.
Dr. Shelly lives in Doylestown with her husband (also a small animal veterinarian), her three children, "the worst cat in the world," and a fast-growing golden retriever named Jack Jack Attack (pictured with Dr. Shelly).
Her research interests include the use of PCR for pathogen detection in blood samples of free-roaming coyotes as well as captive large felids, and physiologic and behavioral signs of stress in working therapy dogs.
UNDERGRADUATE DEPARTMENT
Animal Biotechnology and Conservation
EDUCATION
V.M.D., University of Pennsylvania
M.S., Biology, University of Virginia