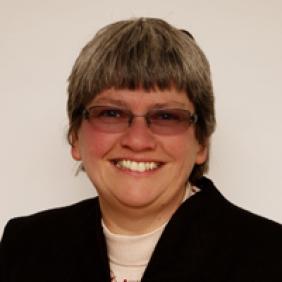 Pamela
Reed
,
Professor
Office Location: Feldman 104. Hours posted on the door vary by semester.
Dr. Pamela Reed is a professor in Delaware Valley University's Department of Animal Science. Dr. Reed teaches Animal Anatomy and Physiology, Animal Welfare, and Alternative Agricultural Animal Production.
Dr. Reed grew up on a beef cow-calf and commercial turkey farm in Missouri. She attended the University of Missouri where she studied animal science and then completed veterinary school. While in veterinary school, she worked on a master's degree in dairy science, studying endocrine changes under anesthesia in sheep.
After veterinary school, she attended Oregon State University where she taught undergraduate and veterinary physiology while working on a doctoral project in llama reproduction.
Other projects she participated in included studies in swine mastitis-metritis-agalactia syndrome. Before joining DelVal, she spent a year doing mobile large animal practice and a year teaching biology at Whitman College.
She serves as co-advisor to the agricultural professional sorority Sigma Alpha and the Pre-Vet Club.
EDUCATION
D.V.M., University of Missouri-Columbia
Ph.D. in Animal Science, Oregon State University
M.S. in Dairy Science, University of Missouri-Columbia
B.S. in Animal Science, University of Missouri-Columbia