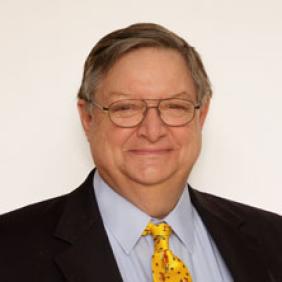 Howard
Eyre
,
Assistant Professor
Office Hours: Greenhouse Building 10
Hours posted on door, vary by semester
Howard Eyre joined Delaware Valley University's faculty in 1991 and brings years of industry experience into the classroom. He teaches several courses in landscape construction, landscape management and arbor care. Each year, he guides students through the process of creating a display for the Philadelphia Flower Show.
Eyre was born and raised in Doylestown and first worked for his aunt at her small nursery. In high school, he decided to pursue a degree in forestry, but upon graduation from college, he went to work in the landscape and garden center industry.
He worked in Texas for three years and then found a position as the manager of a production nursery and landscape business in Harrisburg, Pennsylvania. After approximately eight years in that position, Eyre then started his own landscape design and management company in Harrisburg. He was running that company prior to joining the University's faculty.
Over the years he has been honored with various awards by the Student Government Board. In 2009, he was selected for the Distinguished Faculty Award.
UNDERGRADUATE DEPARTMENT
Plant Science and Landscape Architecture
EDUCATION
M.S., Forest Management
B.S., Forest Management
A.S., Forest Technology