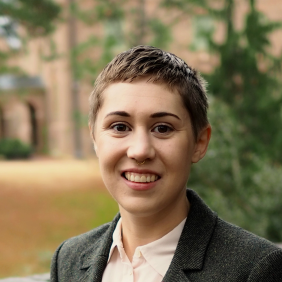 Melissa
Wright
,
Assistant Professor and Department Chair of Agribusiness, Academic Director M.S. Agribusiness Management
Dr. Melissa Wright joined Delaware Valley University in 2020. She is the  chair of the undergraduate Department of Agribusiness, academic director of M.S. in agribusiness management, and an assistant professor of agribusiness. She teaches classes in both the undergraduate and graduate program.
Dr. Wright's path to DelVal is as unique as it is relevant, the only common thread being food. Her education started in Pastry and Baking at the Culinary Institute in Hyde Park, NY and she earned her Ph.D. in Agricultural Economics from Washington State University. In addition to the hospitality industry and academia, she has assisted in field work and research for Extension agents in horticulture and entomology in her native Southern New Jersey.
Dr. Wright research interests include consumer decision making in food markets, food and nutrition policy, strategic behavior of producers and retailers, and food labeling.
Dr. Wright teaches Agricultural Economics and Food and Agricultural Policy to undergraduates and Managerial Economics to M.S. students.
Education
Ph.D., Agricultural Economics, Washington State University

B.A., Summa cum Laude Economics, Rowan University

Associate in Occupational Studies (AOS), Pastry & Baking Culinary Institute of America