The Delaware Valley University One Health Seminar Series Presents: "A One Health Analysis of Food Safety & Security, Antimicrobial Resistance, and Climate Change in the 21st Century."
---
Thursday, September 9
6:00pm to 7:30pm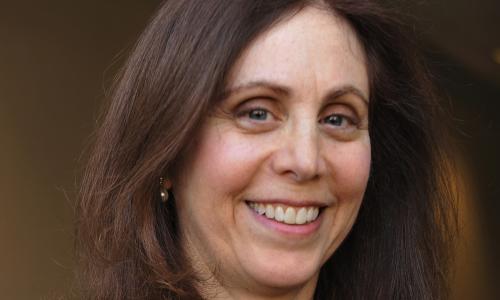 The Delaware Valley University One Health Seminar Series will host a Zoom presentation by Dr. Laura H. Kahn, a physician, policy researcher, educator, and author, on Sept. 9 at 6 p.m.
About the Presentation:
Guest presenter Dr. Laura H. Kahn will provide a brief overview of the One Health matrix tool and apply it, as an example, to examine the global impact of human and animal fecal wastes. Applying the tool reveals linkages between food-borne illnesses, food insecurity, antimicrobial resistance, and climate change. Understanding these linkages is necessary for developing effective and equitable public policies that are needed to achieve many of the United Nations' Sustainable Development Goals. 
The One Health concept provides a framework to examine the linkages between human, animal, plant, environmental, and ecosystem health. This framework can be represented as a multi-dimensional matrix tool that can be used to examine and address complex GeoHealth challenges. This tool facilitates comprehensive, systems-based thinking.
About the Speaker:
Dr. Laura H. Kahn is a physician, policy researcher, educator, and author. In 2006, she published, "Confronting Zoonoses, Linking Human and Veterinary Medicine," in the CDC journal Emerging Infectious Diseases, which helped launch the One Health Initiative. She is the author of two books including "Who's in Charge? Leadership During Epidemics, Bioterror Attacks and Other Public Health Crises" and "One Health and the Politics of Antimicrobial Resistance." In 2020, she launched her online course, "Bats, Ducks, and Pandemics: An Introduction to One Health Policy," which has over 5,400 students enrolled globally. In 2014, she received a Presidential Award for Meritorious Service from the American Association of Public Health Physicians. In 2016, the American Veterinary Epidemiology Society (AVES) awarded her with their highest honor for her work in One Health.
About the One Health Seminar Series:
One Health is a trans-disciplinary approach that works locally, regionally, nationally, and globally to attain optimal well-being for people and society, the environment and plants, and animals. Together, the three major components make up the One Health triad, and the well-being of each is inextricably linked to the others in the triad. Learn more at delval.edu/OneHealth.
Registration: There is no cost to register. All are welcome. To register, please click here.