One Health Week Event: "Ecological Responsibility From Scratch: Creating Something from Nothing," Presented by Peter Couchman 
---
Thursday, November 5
6:00pm to 7:00pm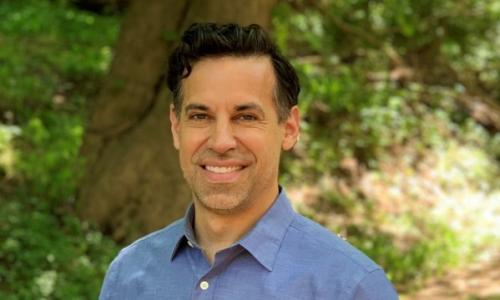 One Health Week Guest Speaker
About the Event
Peter Couchman, executive director of Bowman's Hill Wildflower Preserve, will present, "Ecological Responsibility From Scratch: Creating Something from Nothing," via Zoom Thursday, Nov. 5 at 6 p.m. His presentation will include an overview of unique landscape design projects that include ecological restoration and the greening of impervious surfaces, reviewing the 2009 design and installation of the green roof on the corporate headquarters of Arizona Iced Tea, as well as the 2013 to 2020 development of a 64-acre private estate toward a public garden through a site master plan process and restoration of a wetland and adjacent meadow.
Couchman is a hybrid between a vegetable gardening father and an ornamental horticulturist mother, germinated and grown in Gettysburg, Pennsylvania. He has a variety of experience in the horticulture industry. As the Green Roof Associate at Landcraft Environments in Mattituck, New York, he assisted in the design and installation of a design-forward 20,000 sq. ft. green roof. The following year, he joined Verdant Gardens Design as the associate designer and horticulture manager, creating lush, dynamic residential and commercial landscapes throughout New York City. In 2011, Couchman traveled to Frederick, Maryland to start as the new head gardener at High Glen Gardens, becoming their first executive director in 2013. He led High Glen Gardens through their first master plan, first strategic plan, managed a wetland restoration, created new marketing initiatives, implemented new database and mapping software, and was the lead designer for several new gardens and garden renovations. An active lecturer, Couchman has spoken at the New York Botanical Garden, Longwood Gardens, the United States Botanic Garden and American University. He was thrilled to continue his passion for public horticulture, conservation and ecology as the new executive director of Bowman's Hill Wildflower Preserve in June 2020, and has relocated back to his home state with his husband Phillip, who is a psychotherapist.
Attend the Event
This One Health Week presentation is open to the public at no cost. Registration is required. Click here to register. 
Sponsors
The event is being co-sponsored by Heritage Conservancy and Delaware Valley University's One Health Working Group as part of One Health Week. 
To learn more about One Health and view the full One Health Week schedule, please visit delval.edu/onehealth.