One Health Week Event: "One Health Requires One Regeneration," Presented by John Elkington
---
Thursday, November 5
12:00pm to 1:00pm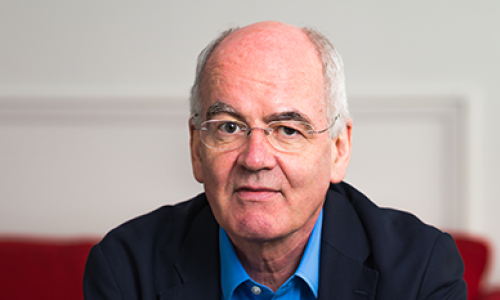 One Health Week Guest Speaker
About the Event
John Elkington, who coined the term "triple bottom line," will present "One Health Requires One Regeneration" on Zoom on Thursday, Nov. 5 at noon. His presentation will focus on the need to consider the health of all forms and levels of life and to simultaneously regenerate weakening or broken natural, agricultural and food, community and urban, economic, financial, political and cultural systems.
Elkington, the founder and chief pollinator of Volans, is a pioneer of the global sustainability movement, who co-founded Environmental Data Services in 1978 and Sustainability in 1987. An author of 19 books, his million-selling book, "The Green Consumer Guide" brought mass attention to the environmental impacts of everyday products and brands. His "Cannibals with Forks" in 1997 popularized his "Triple Bottom Line" concept (People, Planet, Profit) and laid the foundation for sustainable business strategy. Elkington co-founded Volans to span the divides between what the sustainability industry was doing and what needs to be done. As the company enters its second decade, he is on a mission to "10X" Volans' impact.
Attend the Event
This One Health Week presentation is open to the public at no cost. Registration is required. Click here to register. 
Sponsors
The event is being co-sponsored by Heritage Conservancy and Delaware Valley University's One Health Working Group as part of One Health Week. 
To learn more about One Health and view the full One Health Week schedule, please visit delval.edu/onehealth.