Get Involved! Join the Alumni Council.
---
The Delaware Valley University Alumni Council is a leadership group of alumni volunteers. The Council supports the University's overall alumni engagement and philanthropic efforts. We're looking for interested alumni from a diverse representation of class years and programs, geographic regions, and interests to join the Alumni Council as representatives this fall. Alumni Council representatives serve for a three-year term and are elected by the alumni at large.
Interested in serving?
Please fill out the 2023 Interest Form
Please note that the information you enter on this form will be used for the official ballot, so please fill out the form carefully and thoroughly. A member of the Alumni Council's Nominating, Membership and Credentials Committee will contact you to further discuss your interest in the Council and the expectations of members. After these discussions, interested and qualified nominees will be placed on an electronic ballot that will be sent to all alumni for voting.
In addition to representative positions, the position of Alumni Council President is also up for nominations this fall and is open to current members of the Alumni Council. More information about the role of the President can be found on the Interest Form.
Service on the Alumni Council is a meaningful way to engage with your alma mater and, one that is greatly appreciated by Delaware Valley University. Thank you for your interest!
James Trainer '82

Interim Alumni Advisor

 

Benjamin Rakus '96

Vice President

 

Amanda Siegner '08

Secretary

 

Olivia Gardner '16

Treasurer

 

Emily Miller (Casali) '07

Chair, Nominating and Membership

 

William Long '04

Chair, Long Range Planning

 

William (Bill) Dougherty '69

Chair, Student Liaison

 

Stephen Nathan '92

Chair, Development

 

Francie Babik '10

Co-Chair, Budget and Finance

 

Peter Duane '72

Co-Chair, Awards

Andrea Nickoloff '99

Co-Chair, Awards

Tyler Coleman '16

Chair, Public Relations

Open

Chair, Social
Steven Alger '77
Francis Arnold '16
Michael Azzarello '05
Celina Burgueño '16
*Raymond Cupples '64
**Joanne DaCunha '86
James Diamond '61
Jason Doll '16
*William Dunscombe '68
Robert Fausak '68
Kevin Foster '82
*Raymond Funkhouser '72
Scott Geller '79
Joseph Gilbert '80
Eric Goldstein '01
Sarah Gregory '16
Gregory Hinderliter '98
M. Pete Hoffman '63
Kristen Hovorka (Silvano) '06
Dawn Lundin (DePasquale) '95
Ashley Miskowski '18
Richard Osman '74
Ryan Owens '17
*Melissa Roseman '08
Rachel Salera '16
Lonce Scott '97
Michael Sobczak '07
Joseph Stryjewski '73
Henry Sumner '76
**Leon Thompson '64
James Yarnall '07
Kurt Yasenchak '14
*   Indicates past alumni Council President
** Emeritus
I have had the honor of serving as the Alumni Council President. Our role on the Council is to serve as leaders of our alumni, be the voice and advocate for the institution, and blossom along with the students. As a member of the Alumni Council, I can help my alma mater achieve its vision to be the leader in experiential education through advocacy, philanthropy and being a passionate ambassador for my alma mater
Melissa Roseman '08, '10 (MBA), Alumni Council President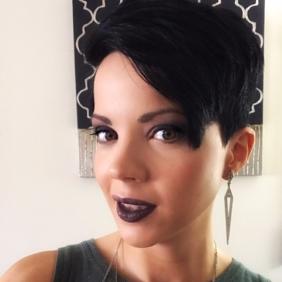 Contact
Development and Alumni Affairs
700 E. Butler Avenue, Doylestown, PA 18901