For 125 years, Delaware Valley University has partnered with businesses, industry, non-profit and government entities to further science and practical application in the fields of agriculture, animal science, business and more. Our mission is to teach students the science of their field and then provide the practical experience they will need for success in the real world.
There are many ways to partner with DelVal. Let's start a conversation.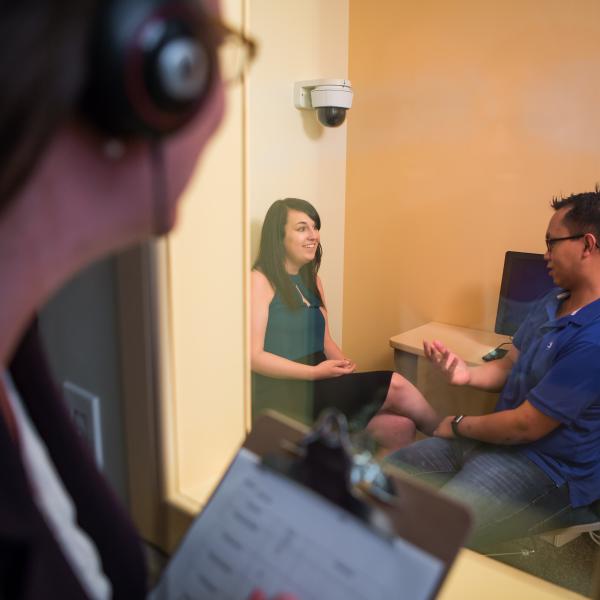 Much More Than an Internship Program
Learn more about DelVal's Experience360 Program
DelVal Partners
Partial list of industry and organizations that have partnered with DelVal for internships, employment for graduates, research, facilities, grants and more.
Business and Industry
ACME Markets
Adelphi Research
Alta Genetics
BAYADA Home Healthcare
Bell & Evans
Bristol Myers Squibb
Campbell's
Charles River Laboratories
Clemens Food Group
Dad's Hat Whiskey
Dow Chemical Company
Elmwood Park Zoo
Godshall's Quality Meats
Kellogg's
Lloyd's of London
McCormack
Merck
Merion Golf Club
Mountaire Foods
National Golf Links of America
Nationwide Agribusiness Insurance
Novartis Pharmaceutical
Ocean Spray
Penn Mutual Life Insurance
Pepsi
Philadelphia Eagles
Philadelphia Phillies
Philadelphia Union
Perdue Farms
Smithfield Hog Production Division
State Farm Insurance
Turkey Hill
Univest Corporation of Pennsylvania
W. Atlee Burpee & Company
Wawa Bakeries
Nonprofit
AARK Wildlife Rehabilitation adn
Children's Hospital of Philadelphia
Education Center
Academy of Natural Sciences at
Drexel University
Adventure Aquarium in Camden
Longwood Gardens
National Aquarium in Baltimore
National Museum of Natural History
Pearl S. Buck International
PennAg Industries Association
Philadelphia Zoo
Smithsonian Tropical Research
Institute (Panama)
Southwest National Primate Research
Center
Government
National Park Service
New Jersey Department of
Environmental Protection
New Jersey Division of Fish and
Wildlife
Pennsylvania Department of
Agriculture
Pennsylvania Center for Poultry and
Livestock
United States Department of
Agriculture (USDA)
Animal and Plant Health
Inspection Service
Farm Service Agency
Natural Resources
Conservation Service (NRCS)
United States Environmental
Protection Agency (EPA)
United State Fish and Wildlife Service
United States Food and Drug
Administration (FDA)
Julia Kelly (Julie)
AVP, Business Development
Delaware Valley University
700 East Butler Avenue
Doylestown, PA 18901
Office: 215-489-2301
julia.kelly@delval.edu