Our admission process will be your first encounter with a key DelVal advantage: personal attention. From Admissions through Graduation Day, you'll always be treated like the unique individual you are — not a number.
---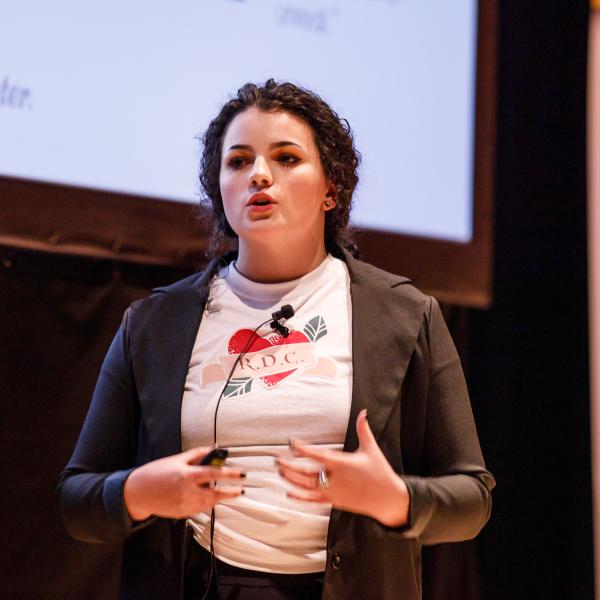 Test Optional Admission
DelVal is now Test Optional! 
An undergraduate business student pitches to a panel of judges at Spark Bowl, an annual competition.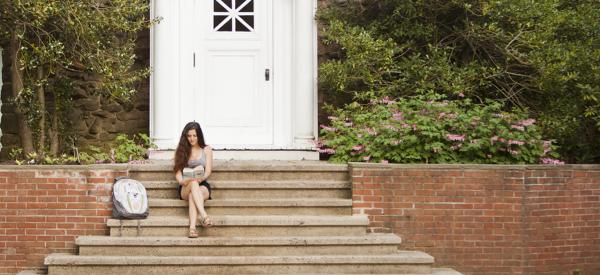 Delaware Valley University's Prior Learning Assessment process grants you the ability to attain college credit for experiences and achievements outside of the traditional classroom. This opportunity can save you money and time, and get you closer to graduation based on learning that has already been completed.
Kathy Payne
Vice President of Enrollment Management
---
Thomas Speakman Executive Director of Admission
PA Counties - Bucks County
NJ Counties - Atlantic County and Cape May County
215.489.4343, thomas.speakman@delval.edu
---
Melissa Yogis Director of Transfer/Strategic Enrollment Initiatives
---
Thomas O'Connor Associate Director of Admission, Coordinator of Transfer Recruitment
215.489.4829, thomas.oconnor@delval.edu
---
Melanie Spratt Director of Freshman Admission & Recruitment
Montgomery County PA
Honors Program
RAM Scholars Program
Text or Call 215.544.2033, melanie.spratt@delval.edu
---
Maria Cabrera Senior Assistant Director of Admission, Coordinator of Multicultural and International Recruitment
PA Counties – Berks County, Chester County, Delaware County, Philadelphia County
Zoo Science
Text or Call: 215.544.2118, maria.cabrera@delval.edu
---
Matt Owens Admission Counselor
South Central Pennsylvania Counties 
Delaware
Maryland 
Text or Call: 215.489.2484, matthew.owens@delval.edu
Susan Blazer Director of Recruitment Operations
Text or Call: 215.544.2250, susan.blazer@delval.edu
---
Anne O'Brien Data Coordinator
215.489.4994, anne.obrien@delval.edu
---
Danielle Bonacquisti Application Data Coordinator
215.489.4941, danielle.bonacquisti@delval.edu
---
Maggie Kingsbury Assistant Director of Admission
North Central Pennsylvania Counties
North Eastern Pennsylvania Counties 
Western Pennsylvania Counties 
215.489.4606, maggie.kingsbury@delval.edu
---
Tommy Perrotti Admission Counselor
Southern New Jersey Counties – Burlington, Camden, Cumberland, Gloucester, Hunterdon, Mercer, Middlesex, Monmouth, Ocean, Salem
AP and Dual Enrollment
215.489.2296, thomas.perrotti@delval.edu
---
Megan Williams Admission Counselor
Northern New Jersey Counties 
New York State 
New England States
Rest of the USA – VA/DC and south, OH and west
Social Media Coordinator
215.489.2459, megan.williams@delval.edu
---
Karen Humphreys Application and Transcript Coordinator
215.489.4942, karen.humphreys@delval.edu
---
Sylvia Hirsch Administrative Assistant
On-Campus Visit Coordinator
215.489.2211, sylvia.hirsch@delval.edu