There are many reasons that DelVal may be the right choice for you. Whether your dream is to become a veterinarian, a writer, a horticulturist, a chemist, a landscape architect, a zookeeper, successful in the food or agribusiness industries, or an entrepreneur in any field, we have the tools to help you design your path and realize your dream.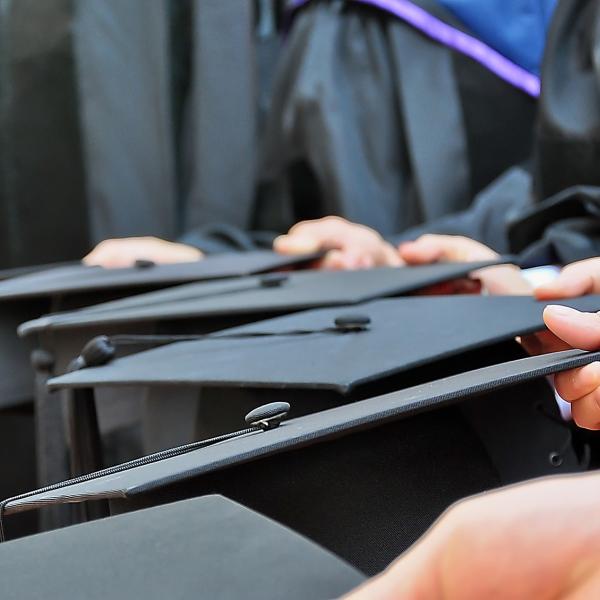 94.4% Career Outcomes
94.4% of our 2019 graduates are employed or pursuing additional education. This statistic has increased each of the last five years after the launch of DelVal's award winning E360 program. 
Celebrating 125 years of Experiential Education
1) You will be part of a close community of students, faculty and staff.
From the first day, you'll find our small, close-knit campus is a place where warm connections grow naturally. You will find a supportive environment on our beautiful campus with clubs, sports and community involvement. With our 13:1 faculty to student ratio, you will enjoy individualized attention and find mentors among your teachers. Additionally, The Princeton Review named Delaware Valley University to the 2022 "Best in the Northeast" list. The University has been named as a top educational institution by The Princeton Review for the past twelve consecutive years. 
2) DelVal graduates succeed in the real world because they have already been there.
Our Experience 360 (E360) program is much more than an "internship" program. You will build your career from day one and throughout your undergraduate experience. In addition to classes and labs that take place on our 1,000 acres of living laboratories, you will have the opportunity to gain experience at Fortune 500 companies and respected institutions like Campbell's, the Philadelphia Zoo, Kellogg's, Pepsi, The National Constitution Center, Wawa and Turkey Hill, to name just a few.
3) DelVal offers unique programs that you cannot find at many other schools.
You can study agribusiness, food science, dairy science, equine science, small animal science and zoo science, to name a few. And at DelVal, you can work with animals in year one. Interested in business or the humanities? How about Writing and Literary Studies, History, Policy and Society, or Business Administration. All of our programs give you the same hands-on opportunity to graduate with experience on your resume.
4) DelVal offers a dozen "4 + 1" programs that allow you to earn your bachelor and master's degrees in just 5 years.
You can take courses in your senior year that count towards both your undergraduate and graduate degree, saving you time and money. DelVal offers 4 + 1 programs in: MBA, Public Policy, Healthcare Administration, Criminal Justice, and more.
5) DelVal is an affordable option and competitive with public school options for most students.
At DelVal we are committed to making education affordable for students and their families. Due to our generous financial aid policies, the average net cost for freshmen in 2020-2021 was $25,142.
And…
We should probably mention our football team. Our Aggies are one of the top Division III programs in the country with seven Middle Atlantic Conference (MAC) championships. Go Aggies!