Welcome to Delaware Valley University! There are many reasons that DelVal may be the right fit for your student and your family. Your student will be part of a close-knit community, with a faculty mentor and many opportunities inside and outside the classroom to build new friendships and explore passions.
---
The University's Experience360 Program, which all undergraduates are required to complete, was named the 2019 Outstanding Experiential Education Program by the National Society for Experiential Education (NSEE). It is no surprise that our 2019 graduates have a 94.4% career outcomes rate, which means they are either employed or pursuing graduate education within a year of graduating from DelVal.
We invite you to explore our website and learn more about our community.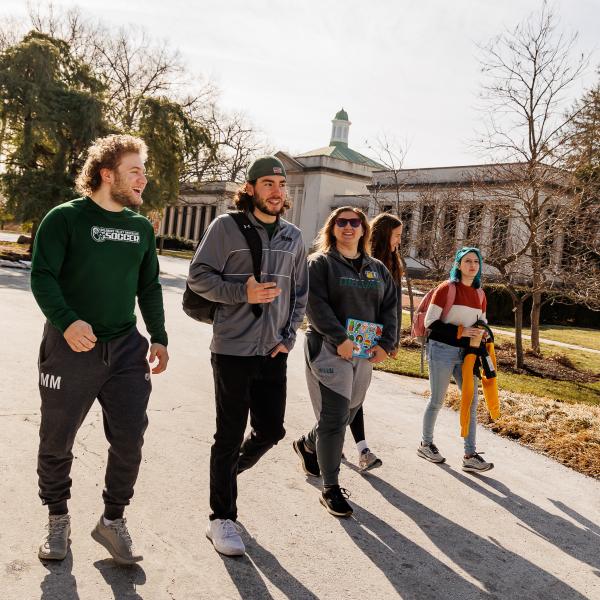 Emergency Preparedness at DelVal
Click for information on DelVal safety protocols and what to do in the event of an emergency. Please read!
Important Resources for Parents
Important Contacts
DelVal switchboard - Get routed to a department or person:
Undergraduate Admission - Request information, Schedule a campus visit, Get more information
215.489.2211 or
1.800.2DELVAL (1.800.233.5825)
Athletics - Intercollegiate athletics, Intramurals and club sports, Recreation
Bookstore - Buy books and DelVal merchandise
Bursar - All student billing, Tuition information
Center for Student Professional Development - Career services, Professional, development, Graduate school prep, Experience360
Counseling services - Counseling, Mental health issues and concerns
Dining Services - Meal Plan info, Special Allergy concerns, general Dining info
Financial Aid - Scholarships, Grants, Loans, Work Study
Giving - Annual Fund, Scholarships
Health Services - Student health and wellness
Help Desk and Technology - Technology support, Network and wireless access
International Student Services
Public Safety - 24/7 safety, Parking
Registrar - Transcripts, Registration, Academic calendar
Residence Life - RA Staff, Housing placement
Student Affairs - Concerns about students, Diversity and bias incidents, Behavior and conduct concerns
Student Involvement - Programs and activities, Clubs and organizations
Student Support Services - Counseling, Disabilities services, Learning Support, Special learning needs, Tutoring