Whether you are looking to complete your undergrad degree or get started on your master's, DelVal understands the needs and motivations of the adult learner.
---
We provide convenient, accessible facilities, accommodating to the needs of working professionals by offering classes in the evening or online taught by highly committed faculty. Our instructors offer you their years of experience both in the classroom and as industry leaders and provide networking opportunities beyond the academic setting.
BENEFITS OF THE PARTNERSHIP
Your partnership with DelVal to help you grow your skills and advancement opportunities with:
A 10 percent tuition reduction for select master's, bachelor's and associate degree programs
Open to spouses and dependents of employees of partner companies
The option to defer tuition by enrolling in a deferred payment plan
Waived application fee
A dedicated DelVal representative to assist with questions
An education from a university rated as one of the best academic institutions in the Northeast
Aberdeen Asset Management
Access Services
Accolade
ACTS Retirement-Life Communities
Adelphi Group
Airgas
Almac
American Heritage Federal Credit Union
Aon
Aspire Independence Resources
Aveanna Healthcare (Epic Developmental Services)
BDP International
Bloom for Women, Inc
Bucks County Conservation District
Bucks County Opportunity Council
Bucks County SPCA
Bucks County Intermediate Unit
Buzzi Unicem
Canon Capital Management Group
Central Bucks Regional Police Department
Chick-fil-A (Warrington Crossing)
Civiq Health
College Hunks Hauling Junk & Moving Communities in Schools of Eastern PA
Citadel Bank County of Bucks
Covenant Bank (now C&N Bank)
Craft-Bilt Manufacturing Co.
Crayola
Dean Foods (Lehigh Valley Dairy)
Delta Community Supports Deluxe (Safeguard)
DLL (De Lage Landen)
Dontech, Inc.
Doylestown Health
Envision Healthcare
Epic Developmental Services (Aveanna Healthcare)
Essex Food Ingredients (Skidmore Foods)
Family Services Association of Bucks County
Family Services of Montgomery Co, PA
First Commonwealth Federal Credit Union
Fred Beans Family of Dealerships
Genesis Rehab/Healthcare
Gilmore and Associates Greater BucksMont Chamber - all chamber members
Greater Lehigh Valley Chamber of Commers - all chamber members
Growmark
Habitat for Humanity Bucks County
HealthcomMedia
HP Hood 
Huntingdon Valley Bank
Indian Valley Chamber of Commerce
Inspire Federal Credit Union
IPS - Integrated Project Services
Jacent Strategic Merchandising
Jurin Roofin Services
Keystone Custom Homes
Knoll Furniture
Lampire Biological Laboratories
Lenape Valley Foundation
Liberty Mutual Insurance (Phila locations)
Lime Energy (Willdan Corporation)
Living Branches
Merakey
Merck Sharpe Dohne Federal Credit Union (includes both employees and members)
Mohegan Sun Pocono
Montgomery County Adult Probation
Montgomery County Correctional Facility
Montgomery County PA
Montgomery County Register of Wills
Monument Bank (Now C&N Bank)
Mountaire Farms
MTF Biologics
Navmar Applied Sciences Corporation
Nutrien Ag Solutions (formally Crop Production Services)
Nutrisystem
Peddler's Village
Penn Community Bank
Penn Mutual Insurance Company
Penndel Mental Health Center
Pennsylvania Association for the Education of Young Children
People First Federal Credit Union
Philadelphia Inquirer
Physicians Endoscopy
Pine Run Retirement Community
Potential, Inc.
Presbyterian Senior Living
Pritchard, Bieler, Gruver&Willison (PBGW)
Quaint Oak Bank
Quakertown National Bank
Reimbursement Technologies, Inc. (Envision Healthcare)
Republic Bank
Rodale Institute
Sabre Systems
SAGE Scholars - Prime
Seedway LLC
SEPTA Smithfield Foods
StoneMor Partners
Strauser Nature's Helpers
Sunbelt Rentals
The Dubin Group
The First National Bank and Trust of Newtown
The Springtime School
The Thompson Organization
Toll Brothers Tom Adams Windows and Carpets
TruMark Financial Credit Union
Turkey Hill
TynedaleUSA
UniTek Global Services
Univest
Visit Bucks County
W. Atlee Burpee
Warrington Township
Wawa
Wesley Enhanced Living
YMCA of Bucks County
YWCA Bucks County
YWCA Tri-County Area
ZeroEyes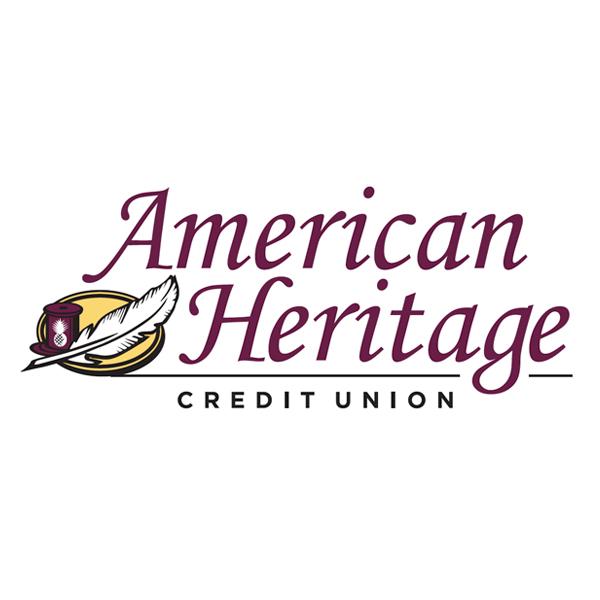 New to the Educational Partnership Program!
American Heritage Credit Union
"We are excited to add Delaware Valley University to our prestigious group of educational partners. This partnership will facilitate continuous learning and development among our associates by promoting affordable and accessible educational opportunities to them. This relationship benefits both our
associates in their own professional development, as well as our Credit Union as we strive for continuous training and operational enhancements. We look forward to this partnership and the impact it will have on our workplace and associates!"
Kristine Piazza Belser
Senior Vice President of American Heritage Human Resources
Majors open to our partners
---