The demand for collaborative, adaptable and strategic healthcare administrators has never been higher. Our one-of-a-kind advanced online degree will give you an unparalleled learning experience – and the skills to get a great position in this skyrocketing field.
---
The healthcare industry continues to evolve and change at an unprecedented pace and demand for collaborative, adaptable and strategic administrators has never been higher. Developed thoughtfully with healthcare executives and senior leaders in higher education, Delaware Valley University's new online master's in healthcare administration program offers a one-of-a-kind, comprehensive advanced degree that will provide students with an unparalleled educational experience and empower future leaders in one of the nation's fastest-growing fields.
Created Collaboratively by Healthcare Executives and Senior Leaders in Higher Education
A one-of-a-kind interdisciplinary program in which practice and operations in the administrative and clinical arena join academia to inform best practices and inspire cutting-edge, thoughtful and relevant change.
Faculty are Current Practitioners in Healthcare Administration
You will learn from course instructors who are current executives and leaders from a variety of specialized backgrounds in the healthcare industry. They are excited to bring their knowledge and expertise to the online classroom through real-world cases, projects and concepts that are specifically designed to align with the skills that employers are seeking.
Online Study That Fits Your Life
You can study anytime and anywhere thanks to the program's dynamic online learning format. Our 36-to-39-credit program offers both full- and part-time options. You can finish in as little as 24 months or move at a pace that best supports your busy life.
This program is accredited by Middle States Commission on Higher Education.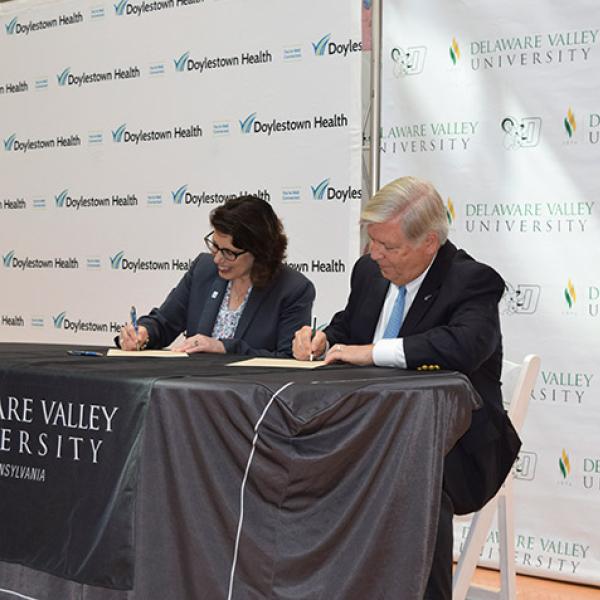 In Partnership with Doylestown Health
Dr. Maria Gallo, former president of DelVal and Jim Brexler, President and CEO, Doylestown Health, signed a Memorandum of Understanding in July 2019 to launch the new master's in healthcare administration. "Today's signing is an unmistakable sign of progress toward our shared strategic goals," said Dr. Gallo, calling the signing a "transformational moment."
MASTER IN HEALTHCARE ADMINISTRATION AT-A-GLANCE
Prerequisites
Applicants may be considered for conditional acceptance and permitted to start in the program if coursework/competency exam or equivalency is in progress for Introductory Statistics and Research Methods. DelVal offers several options for achieving MHA prerequisite competencies. Students must complete the two required prerequisites and Health Information Systems and Informatics before they will be permitted to enroll in Data Analytics for Healthcare Managers.
Introductory Statistics Course or Competency
Research Methods Course or Competency
Core Courses
U.S. Healthcare Systems
Ethical, Legal and Policy Issues in Healthcare Management
Marketing and Communications for Healthcare Leadership
Healthcare Accounting, Economics and Financial Management
Clinical Integration in Health Services Management
Health Information Systems and Informatics for Innovative Leaders
Data Analytics and Impact for Healthcare Managers 
Prerequisite: Health Information Systems and Informatics for Innovative Leaders or students have the option to complete an Intro to Health Information Systems course/certificate equivalency to meet the prerequisite requirement to enroll in Data Analytics but are still also required to complete the core Health Information Systems and Informatics for Innovative Leaders course as a required component of the DelVal MHA program
Quality and Performance Improvement for Healthcare Transformation
Operations and Value-Based Strategies in Healthcare
Healthcare Capstone Experience: Strategic Management and Leadership for Healthcare (last course in program)
Electives
Students must choose two electives to complete as part of the core curriculum or complete all three for consideration of an applied area of specialty or additional certification.
Elective 1-Long Term Care
Elective 2-Population Health Management for Healthcare Leaders
Elective 3-Patient Access and Value-Based Care for Healthcare Pioneers
Students interested in advancing their career in a focused specialty can explore electives within healthcare or across disciplines on a case by case basis and pending approval from the academic director and availability of courses.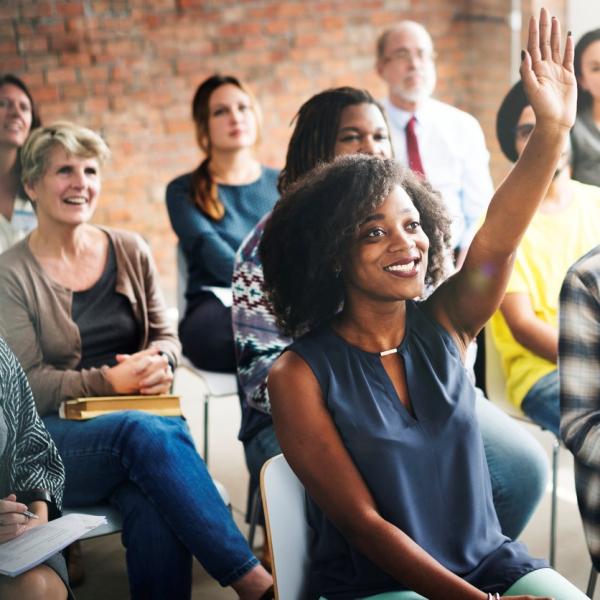 Executive Immersion Experience
Two separate executive immersion experiences will incorporate and inform critical benchmarks in the development of the capstone project. 
The first executive immersion experience requires you to identify and meet with a practice coach to explore theories, challenges, and successes he/she/them has encountered in the workforce. 
The second executive immersion experience will allow you the opportunity to further examine theories, research, and practice with your practice coach and apply that information attained throughout the course of the MHA Program directly to your research project. 

NCHL Alignment: Analytical Thinking (Levels 1-4), Strategic Orientation (Levels 1-3), Communication Skills 1 - Writing (Levels 1-3), Communication Skills 2 - Speaking & Facilitating (Levels 1-4), Collaboration (Levels 1-5)
Students are required to attend two executive immersion experiences. Both immersion experiences will be conducted virtually (with an in-person option available post-pandemic). These experiences will be evaluated on a pass-fail basis but will tie into assessment for the final capstone course.
Course Descriptions
This course provides a prescriptive and analytic overview of the history, economic matrix and current operation of the US healthcare industry and its impact on the evolution of healthcare in the U.S.  Emphasis will be placed on analysis of organizational components, health policy, healthcare delivery mechanisms, access to care, health services personnel, national demography, mortality and morbidity, political influence, and sociological forces that have and continue to shape healthcare as we know it. Students will identify, explore, analyze and compare current systems and identify opportunities for reform or fundamental restructuring.
This course covers the origin and evolution of health care marketing as it began in the 1950's through today's current environment.  Students will learn about the changing healthcare landscape, such as the shift from targeting an individual patient to focusing on an entire consumer population, as well as its impact on health care marketers in the 21st Century.   Students will learn the variety of touch-points that exist in today's health care environment and how various forms of marketing communication channels, such as social media, play a part in the creation, development and maintenance of those relationships.   Patients are now viewed as consumers with greater ability than ever before to make their own decisions about how their health care will be delivered.  This has created many challenges as well as opportunities for health care marketers today that students will identify, explore and study.    Traditional marketing terms and concepts, such as segmentation, target marketing, marketing mix, market planning, and strategy development will be analyzed with specific application to various types of businesses within the health care industry.
Fundamental principles of healthcare finance; critical elements of the healthcare revenue cycle, with links to customer service and regulatory standards;  pricing and third party reimbursement principles; financial reporting requirements, and important norms for executing and recording of financial transactions; statement evaluation and viability assessment; capital planning, budgeting and variance analysis; cost allocation, mastery of spreadsheet skills for use in analytics and decision support.  Apply practical concepts of financial management and explore the interaction of financial, strategic, organizational policy and external information and other factors on decision making; discuss the impact of economic models for supply and resource management, labor productivity and efficiency measurement; integrated delivery systems and emerging payment models. 
This course is designed to identify, analyze and apply leadership concepts and disease management principles as employed in health care organizations; required to solve the most pressing operational problems found across departments within today's complex health care institutions.  Students will learn about key operational issues and leadership techniques including effective approaches to communication, change and conflict management, quality improvement, monitoring and measurement, cultural competence, patient safety, organizational relationships, performance and performance metrics, power and group dynamics; case-based approach.
Health Information Systems and Informatics for Innovative Leaders (also called Health Information Systems or Healthcare Informatics in other academic milieus) is a survey course that provides an overview of healthcare information technology and its application in modern healthcare organizations. This course focuses on how healthcare organizations use information technology to organize and analyze health records to improve healthcare outcomes through efficient workflow, transaction processing and data analytics. Health Informatics deals with the resources, devices and methods to utilize acquisition, storage, retrieval, and computation of information in health and medicine.
Essential data analytics skill set that can be applied across the continuum of healthcare service and delivery; core functions of data analysis; visualization and presentation; data mining strategies; database management; modelling of trends and population health management applications; projects that integrate an understanding of health data and analytic strategies that are appropriate for making strategic choices in health policy and general healthcare delivery research and management within the Triple Aim framework.
This course designed to provide an overview of the quality measures in healthcare and the statistical and process improvement methods utilized to improve quality. This course focuses on the acquisition and application of skills necessary to identify the culture of the environment, the quality measure and problem identification, the Root Cause Analysis (RCA) tools, application of metrics and implementation plans that address and improve quality measures. Quality and performance improvement success in the healthcare organization is based on the ability to apply quality metrics to appropriate quality measures, determine the circumstances leading to the performance and to formulate a plan to improve the metrics. 
This course provides a constructive framework for healthcare organizations to gain competitive success through improved healthcare operations and a value-based focus. Emphasis is on attaining excellence by aligning business strategy with key competitive priorities of quality, cost, performance and flexibility. Effective management depends on structuring care processes to deliver the value proposition for emerging payment models that reward quality outcomes, cost efficiency, patient satisfaction and timely service.   Students will identify, explore, analyze and compare key components of business strategy planning, and how to manage operations and measure performance to successfully compete in value-based models and adapt to population health. 
The capstone course is a culminating experience in the MHA program. Students have the opportunity to apply techniques and learned methods to solve a healthcare administration problem and offer viable and thoughtful solutions. Students will address the problem or issue as a team and conduct a project partnering with a local healthcare organization. Additionally, students will have the opportunity to demonstrate and apply competencies learned throughout the MHA program.  
This course will provide an overview of the various types of services and housing options that are available to chronically ill, and frail older adult populations in the U.S. A focus of the course will be on the environment and regulatory policies that impact access and availability of long-term services and supports for adults with disabilities and disabled older adults. Consumer and provider perspectives will be defined particularly as they relate to quality of life issues in the community.
As healthcare continues to evolve, many organizations are changing their focus beyond individual patient care and moving toward managing the health of populations.  The continued evolvement of healthcare will require healthcare administrators to stay up to date of present-day and potential trends.  Population health focuses on improving the quality and effectiveness of care while controlling costs for a specific group of people.  This course will introduce concepts of population health and leadership, which may be applied to challenges faced within healthcare systems.  In addition, the course will cover basic principles of population health management that may assist with being a healthcare administrator to critically analyze healthcare leadership scenarios and develop effective, ethical approaches to leading individuals, teams, organizations, and communities.  Prominence will also be placed on methodologies used by project managers to sustain population health project teams through organizational challenges that usually take place at various stages of a project life cycle.  Furthermore, students will acquire competencies that will amplify their leadership qualities.  The class will be conducted via the DelVal Blackboard online platform for 15-weeks within a semester, with the use of various learning techniques, including individual and group exercises, reading assignments, and discussion posts on Blackboard.
This course will explore the framework of value-based care and its impact on consumers, providers, employers, and policy makers. Emphasis will be placed on the changing landscape of healthcare, including waste in the system, what solutions are currently available and implementing value-based programs. Challenges to accessing care and its impact on the healthcare system will be researched along with the role of patients in a value based, patient centric care model.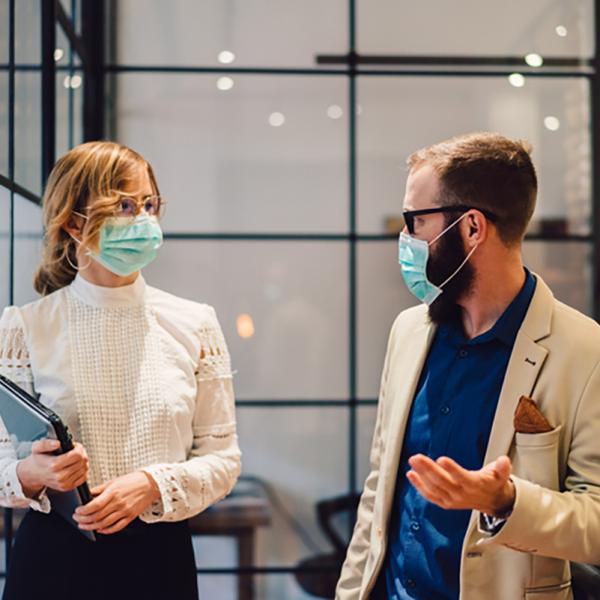 4 + 1 Program
High-performing undergraduate students from all majors may apply for an accelerated MHA. DelVal's 4+1 Program allows students to complete their undergraduate and graduate degrees in as little as five years while saving more than $7,500 in graduate tuition. MHA courses taken in junior or senior years are included in full-time undergraduate tuition and count towards both undergraduate and graduate degrees.
Contact
Richard Maher, MBA
,
Assistant Director of Graduate Admissions