DelVal is known for the most flexible and student-focused MBA program in the area. Working with a practitioner-based faculty featuring senior leaders in business and industry, you'll gain the knowledge and skills to advance your career -- in the format and time frame you choose.
---
Your DelVal MBA is just 10 courses away! 
You decide when you start, how you study and what specialization you want to pursue.
No GMAT required (if undergrad GPA is above 2.7)
A 10-course program
No minimum credit-per-term requirements
Take classes online, in person or both
Rolling admission
Seven entry points throughout the year
Competitive tuition rates
Practitioner-based faculty featuring senior leaders in business and industry
Don't have an undergraduate degree in business? Welcome to our program!
DelVal's MBA program welcomes students with diverse experiences and professional backgrounds. True to our commitment to student success and flexibility, we provide you with multiple options to achieve the competencies that serve as the foundation for graduate-level business coursework. While other MBA programs will require you to take multiple prerequisite courses either online or at an undergraduate institution before starting the program, DelVal offers a staggered approach that allows you to get started as soon as possible. We offer blended methods to match your abilities in specific topics with your budget and comfort level in learning either independently or in a classroom setting.
Options for Achieving MBA Competencies
Competency exams
Online self-study modules
Foundation courses taught by DelVal professors
You can mix and match these options depending on comfort level with the subject.
May be purchased via Ivy Software Core Competency Modules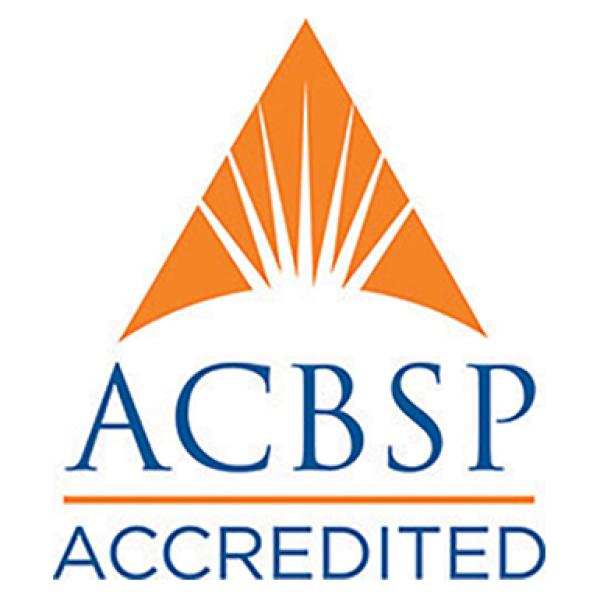 ACBSP Accredited Program
Delaware Valley University has earned specialized accreditation for all MBA specializations through the Accreditation Council for Business Schools and Programs (ACBSP). ACBSP accreditation is a recognition of DelVal's program quality, teaching excellence, focus on student outcomes, and continuous efforts to improve.
In the 10 years I've taught in the MBA program, I have appreciated the way the MBA office is personally familiar with and concerned about the students. I have had a ready resource when needed to better serve those students.
Maria Eva​ns, MBA Faculty | President, Martino Evans Clear/Concise/Communications, Instructor, Managerial and Executive Communications, the Wharton School, University of Pennsylvania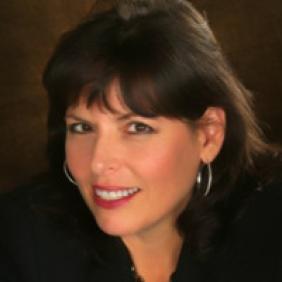 DelVal's MBA program is definitely a smaller and more intimate learning environment due to its smaller program size and generally smaller class sizes. During the online discussion board postings, there is good interaction and interplay between the students.
Michael M. Einstein, DBA, MBA Faculty | Senior Director, Global Procurement, Global Policies and Compliance, Pfizer/Wyeth Pharmaceuticals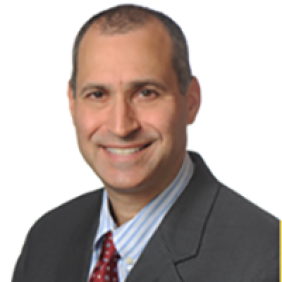 Specialization
One of DelVal's unique offerings is specialty in accounting, which meets the needs of the legislation passed in 2008 requiring the completion of 150 hours of post-secondary education in order to sit for the CPA exam. This is the only specialization that requires 31 credits for the MBA, rather than 30. Students on the accounting track will graduate with a Master of Business Administration degree and be fully prepared to take the CPA exam. With course topics including auditing, commercial law and financial reporting, students are sure to be prepared for an accounting career by graduation.
Required Advanced Courses
GB 6310 Auditing
GB 6320 Commercial Law for Accountants
GB 6330 Financial Reporting and Analysis
GB 6340 Advanced Accounting Theory (four credits)
Format
Due to the complex nature of the topics in this specialization, the four advanced courses required for this degree are generally delivered on campus. Please notify us when applying if you will need this degree delivered in a virtual format.
Delaware Valley University has always been a pioneer in food and agribusiness. With its founding as the National Farm School in 1896, DelVal has been an innovation leader and transformative influence in both the food and agricultural industries. At the core of this program, you will learn the principles of economics, marketing, operations and business management and be able to apply these concepts to food and agricultural businesses. Students gain an in-depth understanding of domestic and international food and agribusiness systems processes, products and services that consumers demand. Within the context of policy development, you will examine the industry's needs to increase volume, yield and quality while maintaining profitability. This degree provides a unique opportunity to learn skills that can be applied across a wide range of jobs – in and out of the food and agribusiness sector.
Required Advanced Courses
GB 6111 Current Issues in Food and Agribusiness
GB 6112 Food and Agribusiness Marketing
GB 6115 Topics of International Food and Agribusiness
Format
Advanced courses in this specialization are delivered either on campus or online, depending on student demand.
Students looking to advance their career in a given field can choose from a variety of specializations or customize their own.
The general business specialization is the most flexible offering in the MBA program, both now and in the future. As a student, the general business path provides the most options in terms of class offerings and scheduling. In the future, a general business MBA degree helps provide you with a diverse skill set required to compete for any job. For these reasons, general business is the most popular specialization among our student body. If you are interested in completing your degree within a specific timeframe or if your work schedule demands flexibility in scheduling, the general business specialization is the best option for obtaining your MBA your way.
Required Advanced Courses
Select three from the following:
GB 6020 Advanced Computer Applications
GB 6050 Managerial Economics
GB 6060 Human Resources Management
GB 6210 Contemporary Business Issues
GB 6211 Business Ethics
GB 6212 Leadership
GB 6215 Corporate Governance
GB 6347 Crisis Communications
GB 9902 Business Analysis and Communication
Format
Advanced courses in this specialization are delivered either on campus or online, depending on student demand.
In both the private and public sector, the demand for logisticians and other supply chain experts is growing. This specialization prepares graduate students with contemporary decision-making skills and best practices to manage the supply chain process. Course topics cover both domestic and international businesses. Students will graduate with knowledge in transportation and distribution systems, critical issues of managing the flow of products, services and information in a global environment, core logistics functions, cost integration and relationships with suppliers, customers and other firm functions. Students will be able to identify ways to collaborate with suppliers, build and retain good supplier relationships and ensure that suppliers meet quality and delivery requirements.
Required Advanced Courses
GB 6225 Supply Chain Management
GB 6217 Transportation and Distribution
GB 6244 Strategic Procurement
Format
Advanced courses in this specialization are generally offered online.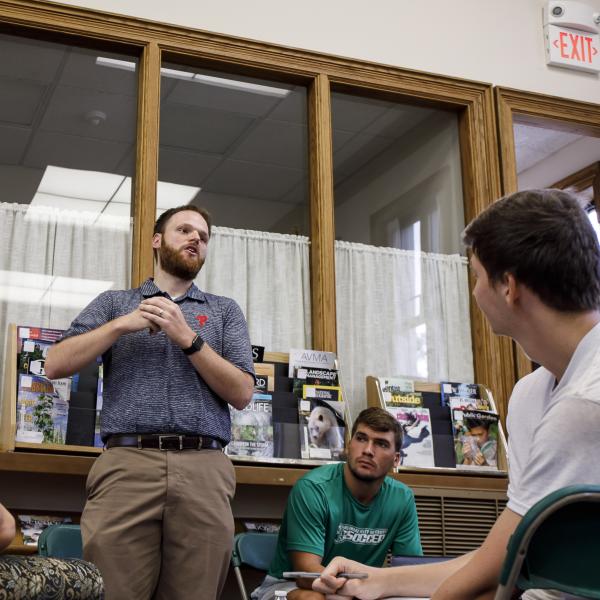 4 + 1 Program
Each year the Delaware Valley University MBA program invites high performing students from any major within its undergraduate programs to apply for an accelerated MBA. Commonly known as the 4+1 Program, this track allows students to complete their undergraduate and graduate degree in as little as five years while saving over $7,500 in graduate tuition as three courses taken in your junior and/or senior years count towards both degrees.
Featured Electives
MBA's Featured Elective Program stays true to DelVal's history by bringing topics that are interesting, timely and important to business leaders to the classroom. In the modern workplace, we are confronted with a multitude of decisions. Whether we are making these decisions, informing, or influencing these decisions, gathering and analyzing statistics and data can often be a powerful tool to help in the process. Decision-making, however, is just one part of the process – being able to effectively communicate those decisions is also critical. In this class, we are going to be building skills and knowledge around the use and application of statistics and data and communicate that knowledge to others. The goal of this course is to introduce students to a data-driven approach to decision making. This course focuses on four key components: building a shared understanding of fundamental statistics; learning how to collect and analyze data; applying basic statistics using Microsoft Excel; and communicating ideas and analyses in written memos.
In this course, students will learn to apply various statistical tools and address real-world problems and issues they might encounter in the professional workplace. A few examples of the types of questions and problems students will learn to address are:
A store finds that 22-year-old males buy six percent more jeans than females of the same age. Is this due to chance or is there a reason for this difference?
A factory owns 84 machines of the same age and model. One of the machines tends to experience mechanical difficulties three percent more often than the average for all the machines. Is this due to chance or is this machine defective?
A restaurant with three chefs administers a customer satisfaction survey to all diners for a year. They find that on a five-point scale (with five being the best) satisfaction is, on average, 0.6 points higher when one of the three chefs is in charge of the kitchen. Is this due to chance or is this one chef better than the other two?
A sporting goods store based in Doylestown is considering opening a second site in one of three other cities. What criteria should be used to determine what site should be chosen and how should that data be analyzed?
A store is seeking to estimate the number of sales for a given month. What tools can be used to make such an estimate and how confident can you be in this estimate?
Offered: most terms, online or on campus, three credits
MBA's Featured Elective Program stays true to DelVal's history by bringing topics that are interesting, timely and important to business leaders to the classroom. From Deflategate to the BP oil spill to Target's information security breach, organizations deal with communicating before, during and after events that threatened their future success. Whether it's an issue that gains national attention or a negative post on social media, how business leaders leverage communications throughout the process can spell the difference between the life and death of their brand, reputation and organization. In Crisis Communications, students will learn the evolution of crisis communications, steps to avert a future crisis, and how to create internal and external communication plans that are adaptable for organizations of all sizes in the changing media landscape.
Topics include: defining crisis communication, how it evolved, why companies need it (costs to reputation, in dollars, to shareholder value), determining strategy and who should respond, key steps in a crisis communication plan, determining key audiences, understanding framing and developing key messages, the changing social media landscape, averting and recovering from crises, evaluating results and dealing with the media.
Offered: most accelerated terms, online, three credits
MBA Faculty
Our MBA program selects faculty members that are experts in their field, leaders in their industry and have an unparalleled love of teaching. This allows us to bring a broad array of industries and up-to-the-minute experience into the program.
Here are just a few of our MBA faculty:
Maria Eva​ns
President, Martino Evans Clear/Concise/Communications
Instructor, Managerial and Executive Communications, the Wharton School, University of Pennsylvania
Education:
MBA, Drexel University
B.A., Penn State University
Courses taught at DelVal:
Marketing Management
Crisis Communications
Lance Hill
Northeast Regional Sales Manager, Pictsweet Company
Education:
MBA, Drexel University
J.D., Widener University School of Law
B.S. and B.A., University of Delaware
Courses taught at DelVal:
Strategy of a Business Organization
Strategy of an Agribusiness Organization
Marketing Management
Leadership
Business Ethics
Business Law
Corporate Governance
MBA Capstone Seminar
Michael M. Einstein, DBA
Senior Director, Global Procurement, Global Policies and Compliance, Pfizer/Wyeth Pharmaceuticals
Education:
DBA, Wilmington University
MBA, Stern School of Business, New York University
B.S., Union College
Courses taught at DelVal:
Operations
International Sales and Sales Management
Mark Teoh
Director of Research and Knowledge, Teach Plus
Education:
Ed.D., Harvard University

Ed.M., Harvard University

M.S. Ed., University of Pennsylvania

B.A., Rice University
Courses taught at DelVal:
Data Analysis
Communications (course under development)