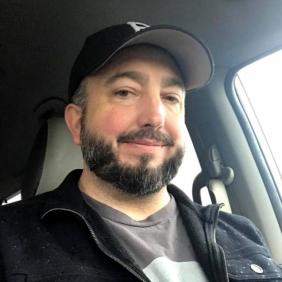 Douglas
McCambridge
,
Assistant Professor
Douglas McCambridge is a graphic designer and educator. He has worked as a professional graphic designer/photo editor since 1999 and has experience in both print and digital design, working primarily in editorial layout and package design.
Before coming to Delaware Valley University, he taught a variety of visual arts courses at institutions such as Bucks County Community College, Immaculata University, and The Art Institute of Pittsburgh.
McCambridge continues freelance design work outside of the classroom understanding the importance of remaining current in the industry when preparing students for careers in the field of media and communication.
EDUCATION
M.F.A., Graphic Design, Marywood University
B.F.A., Advertising/Graphic Design, Kutztown University