Dr. Allison Buskirk-Cohen
---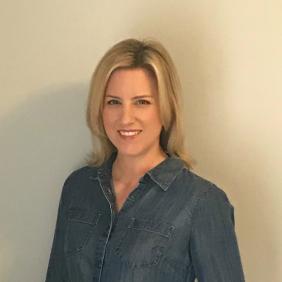 Allison
Buskirk-Cohen
,
Professor and Department Chair
Dr. Allison Buskirk-Cohen's research has focused on how interpersonal relationships influence academic success and well-being. Her doctoral work addressed the role of peer relationships and mental health as students transitioned from elementary to middle school. Once Dr. Buskirk-Cohen began teaching at DelVal, her interests shifted to exploring factors underlying student success in higher education. Her early work examined the role of a learner-centered approach in the college classroom, while her current work considers how professor-student relationships influence student success. She is particularly interested in understanding how the developmental stage of emerging adulthood affects college students' adjustment.  Most often, Dr. Buskirk-Cohen's research relies on self-reports which allow individuals to capture their own experiences through survey questionnaires. Overwhelmingly, her research has demonstrated how powerful the need to connect with others is, particularly within education.
UNDERGRADUATE DEPARTMENT
GRADUATE DEPARTMENT
EDUCATION
Ph.D., Human Development, University of Maryland, College Park, Specialization: Developmental Sciences
M.A., Developmental Psychology, Columbia University, Concentration: Developmental Psychopathology
B.A., Psychology, Penn State, Honors Concentration in Social Psychology: Schreyer Honors College
Continuing Education
30 Professional Development Hours as an online participant in College Board AP Reading scoring the AP Psychology Exam (ETS), June 2020
Awards
Association for Psychological Science Fund for Teaching and Public Understanding of Psychological Science, 2020- 2021

Awarded $1,000 for Making Research Personal project as part of the APS

Teaching Fund Microgrants program

Delaware Valley University Professorship Award, 2018- 2020

Awarded a two-year professorship in recognition of proven teaching ability, research, and overall contributions to the university ($5,000)
Publications (Academic)
Buskirk-Cohen, A.A. (2020). Taking Sides: Clashing Views in Life-Span Development, 7th edition. New York: McGraw-Hill.
Buskirk-Cohen, A.A., Parker, J.G., & Nielson, B. (Revise-Resubmit). Impact of maternal reasoning and coaching around jealousy on adolescents' friendship adjustment. Journal of Applied Developmental Psychology.
Duncan, T.A., & Buskirk-Cohen, A.A. (2021). Cautiously independent: How student-centered learning encourages emerging adults to take risks. In S. Hoidn & M. Klemencic (Eds), Handbook of Student-Centered Learning and Instruction in Higher Education. London: Routledge.
Blogs
Interviewed for following articles
Community Involvement
Collaboration with Anti-Defamation League and The Peace Center for April 2021 events

Member, Equity and Inclusion Committee, Newtown Elementary School, 2019- present

Member, American University Association of University Professors Committee on College and University Governance, 2017- present

Co-facilitated webinar, October 2020