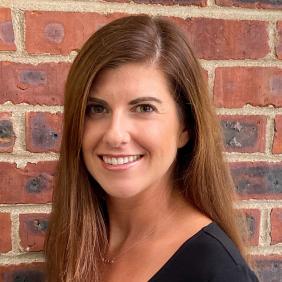 Brianna
Morgis
,
Assistant Professor, Counseling Psychology
Dr. Morgis emphasizes connection and positive relationships in all her work. Clinically, as a Marriage & Family Therapist, she helps individuals, couples, and families correct negative patterns of interaction.
Her educational background is rooted in systems, emphasizing the reciprocal influence of people and their environments . She earned a Master's degree of Couple and Family Therapy from Thomas Jefferson University and her PhD from Drexel in Couple and Family Therapy. As an undergraduate student, she earned her BS from Penn State University with a major in human development and family studies & a minor in sociology.
Dr. Morgis has taught a variety of classes at DelVal as an adjunct instructor, forming strong relationships in our campus community. We're thrilled to have her join us full-time faculty member.
GRADUATE DEPARTMENT
• Psychology
EDUCATION
• BS from Penn State University with a major in human development and family studies & a minor in sociology
• Master's degree of Couple and Family Therapy from Thomas Jefferson University and her
• PhD from Drexel in Couple and Family Therapy