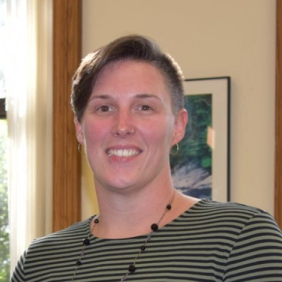 Emily
Basile
,
Assistant Professor
Dr. Emily Basile joined Delaware Valley University's faculty in the Department of Biology in 2019. She has a Ph.D. in environmental science from Drexel University. Before joining DelVal, she taught at Chestnut Hill College, Cabrini University and Peirce College.
Dr. Basile's research focuses on the aquatic environment, both freshwater and marine ecosystems. Her doctoral work addressed the presence, distribution and concentrations of persistent organic pollutants in an estuarine ecosystem and in the tissues and eggs of the diamondback terrapin.
Her current research interests include long-term water quality monitoring of important freshwater systems and the presence and distribution of microplastics in Atlantic marine ecosystems.
Currently, she is working with a local watershed association to collect water quality data on the Schuylkill River and its major tributaries. Her fall 2020 research focuses on an Atlantic Marine Microplastic project. The project involves collecting data on the presence and distribution of microplastics both in the marine environment and organisms. The intention is to  conduct chemical analyses of the collected microplastics in the future.
EDUCATION
Ph.D., Environmental Science, Drexel University 
B.S., Marine Biology, Millersville University of Pennsylvania