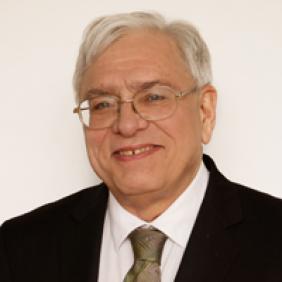 John
Martin
,
Professor
Office Hours: Greenhouse Building,
Hours posted on door
Dr. John Martin is a Delaware Valley University alumnus, Class of 1970, and has taught for more than 30 years. He teaches Herbaceous Plant Materials I and II, Plant Propagation, Climatology, Sustainability, Today's Sustainable Homestead and Happy Houseplants. Prior to joining the DelVal faculty, he taught at the University of Maryland's Institute of Applied Agriculture and was a faculty member at Virginia Tech.
Dr. Martin served as chair of the former Department of Ornamental Horticulture and Environmental Design for 20 years and as director of the Henry Schmieder Arboretum for 10 years. He is active in numerous university, community and industry organizations.
Dr. Martin has been interested in self-sufficient homesteading for many years. He has been actively pursuing this interest in sustainable living at his Bucks County home in Hilltown.
UNDERGRADUATE DEPARTMENTS
Plant Science and Landscape Architecture
EDUCATION
Ph.D., Horticulture, University of Maryland
M.S., Horticulture, University of Maryland
B.S., Ornamental Horticulture, Delaware Valley University