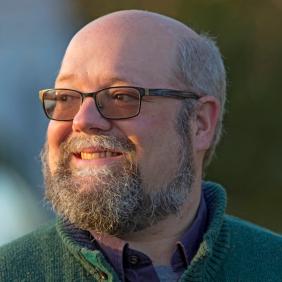 Matthew
Mutchler
,
Chair, Department of Counseling Psychology, Associate Professor
Office Location: Lasker 304 
Dr. Matthew Mutchler brings his passion for teaching and clinical practice to the counseling psychology programs at Delaware Valley University. In his teaching, Dr. Mutchler strives to relate course material to students' past experiences, current lives, and future goals. He emphasizes vibrant class discussions and experiential learning. His research interests include counselor development and self-efficacy, ethical dilemmas, and developing methods to work conjointly with divorced or separated parents.
Dr. Mutchler earned both his master's and a doctoral degree in human development and family studies with specializations in couple and family therapy. He is a practicing Licensed Marriage and Family Therapist (LMFT).
While working on his Ph.D. at the University of Connecticut, Dr. Mutchler discovered his passion for teaching. He taught undergraduate courses on family dynamics, and after completing his degree, taught clinical courses in the University's marriage and family therapy program. He also spent several years teaching undergraduate human development and family studies courses at Penn State's Scranton campus.
Dr. Mutchler has presented his work at many national and international conferences, including the American Psychological Association, the International Society of Interpersonal Acceptance and Rejection, and the National Council on Family Relations.
UNDERGRADUATE DEPARTMENT
GRADUATE DEPARTMENT
EDUCATION
Ph.D. in Human Development & Family Studies, Specialization in Marriage and Family Therapy, University of Connecticut
M.S. in Human Development & Family Studies, University of Rhode Island, Specialization in Marriage and Family Therapy (COAMFTE-Accredited)
B.S. in Psychology, Carnegie Mellon University, Minor in Multimedia Production
On-Campus Presentations:
Mutchler, M.S. (Feb 2020). APA Style Workshop. Invited talk through the DelVal Writing Center.

Lutz, B., McCall, J., & Mutchler, M. (May 2020). Podcast on character archetypes in popular media.

Mutchler, M.S. (July 2020). Are we all neurotic? The role of reported v. perceived personality traits on student/professor working relationships. DelVal Summer Faculty Seminar.

Mutchler, M.S. (Dec 2020). Racism & The Ecological Systems Model. Presentation as part of the Business & Humanities "Question it, Change it!" colloquium.
National Presentations:
Mutchler, M.S., Serafine, R., Levins, A., & Davey, C. (2020). Making sense of the chaos: MFTs in crisis assessment & evaluation. Presentation accepted after peer review for the 2020 American Association for Marriage & Family Therapy (AAMFT) Annual Conference. Canceled due to COVID-19.

Mutchler, M.S. & Nolan, S. (2020). "I'm not neurotic" – The role of reported vs. perceived personality on student-professor working alliance. Association for Psychological Science (APS) Virtual Poster Session. Replaced presentation at the in person conference due to COVID-19

Based on S. Nolan's undergraduate research project.

Mutchler, M.S., Morgis, B., Walter, C. Callaghan, M., Clawson, M., Sjogren, E., & Sullivan, J. (2020). Practice what you preach: Integration of self-care into counselor training. Presentation at the 6th Annual Conference of the Council on Master's in Counseling Training Programs (CMCTP), Miami, FL.

Morgis and Walter are GCP colleagues, Callaghan, Clawson, Sjogren, & Sullivan were GCP students at the time of presentation.
Blog Post
Media Interviews