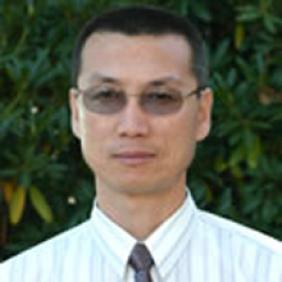 Mingwang
Liu
,
Professor
Office Location: Greenhouse Building 109
Hours are posted on the door or, offered by appointment.
Dr. Mingwang Liu is a professor in Delaware Valley University's Department of Plant Science and Landscape Architecture in the School of Agriculture and Environmental Sciences. He currently teaches courses on plant identification, landscape use and cultivation of woody and herbaceous plants, as well as courses in dendrology (the study of trees), medicinal plants, and botany of vascular plants.
Dr. Liu previously worked as a research assistant professor for the Botanical Garden of the Institute of Botany in the Chinese Academy of Sciences in Beijing. He enjoys interacting with students, visiting gardens and exploring forests.
Dr. Liu's Favorite Quotes:
"The best time to plant a tree was 20 years ago. The second best time is now." 
"It takes 10 years to grow a tree, but a hundred years to cultivate people."
"Teachers can open the door, but you must enter it yourself."
UNDERGRADUATE DEPARTMENTS
Plant Science and Landscape Architecture
EDUCATION
Ph.D., Kansas State University
M.S., Beijing Forestry University
B.S., Shanxi Agricultural University