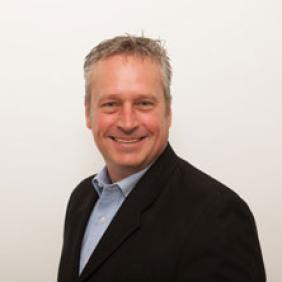 Michael
Fleischacker
,
Associate Professor, Landscape Architecture Program Administrator
Greenhouse Building 106. Hours posted on the door vary by semester.
Michael Fleischacker joined Delaware Valley University's faculty in 2009 after 13 years of professional experience. He is a licensed landscape architect and a LEED accredited professional with the United States Green Building Council. Fleischacker continues to practice landscape architecture professionally so that he can bring the latest processes, theories and products to the classroom.
His interest in the outdoors started when he was a child playing in the prairies and forests of the Upper Midwest. This passion for the outdoors and his love of art naturally led him to the field of landscape architecture. These native landscapes continue to inspire his career while designing, teaching and learning.
Fleischacker's career experience includes garden design, urban design, campus and community planning, transportation planning, ecological restoration, green roofs, rooftop gardens, real estate development planning, parks, greenways and more. His expertise in regenerative strategy focuses on the design of sustainable living systems with a special emphasis on ecology. In addition to managing projects and clients, he has significant experience with professional practice leadership and management.
Fleischacker offers his students diverse, hands-on learning experiences working on real design projects with real stakeholders. He seeks out interdisciplinary design projects through his extensive professional network and his colleagues on campus. He also advises students and helps guide the design and installation of the University's Philadelphia Flower Show exhibit each year. Fleischacker currently serves as the landscape architecture program administrator and co-director of the Regenerative Land Institute.
UNDERGRADUATE DEPARTMENT
Landscape Architecture and Environmental Sciences
GRADUATE DEPARTMENT
EDUCATION
Master of Landscape Architecture, Ball State University
Bachelor of Landscape Architecture, North Dakota State University
B.S., Environmental Design, North Dakota State University