DelVal is a community of students, faculty, and staff who are committed to the environment, justice, and health for all people.
---
One Health is a multi-disciplinary approach that works locally, regionally, nationally, and globally to attain optimal well being for people and society, the environment and plants, and animals. Together, the three major components make up the One Health triad, and the well-being of each is inextricably linked to the others in the triad.
Upcoming Lecture:
One Health Seminar Series: "From Planetary Boundaries to Ecosystem Services: Mapping a future for humanity on planet Earth," presented by Elena Bennett, from McGill University.
When: Wednesday, Nov. 17, at 6 p.m.
Where: Zoom.
All are welcome. No charge to register!
Co-sponsored by Bucks County Audubon Society
Download the full Fall 2021 One Health Seminar Series Schedule (PDF).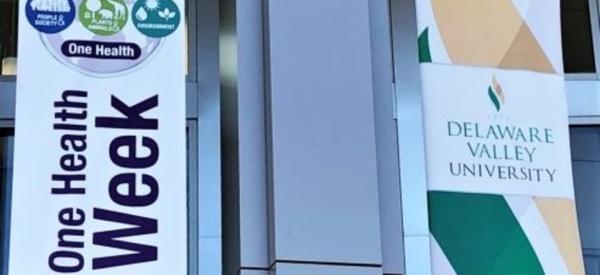 The One Health Seminar Series brings speakers to campus to address a variety of One Health-related topic. The lectures are open to the public at no cost. All are welcome!
For More Information Please Contact
Reg Hoyt
,
One Health Working Group Chair