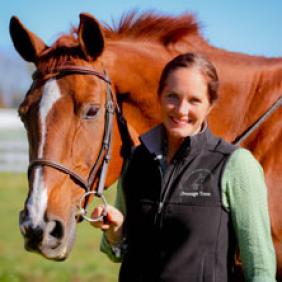 Dr. Cory
Kieschnick
,
Department Chair, Associate Professor
Office Location: Equine Office 105
Dr. Cory Kieschnick is the chair of the Department of Equine Science and Management at Delaware Valley University. She joined the DelVal faculty in 2001. Kieschnick has coached DelVal's Hunt Seat IHSA Team since 2002 and serves as the Director of Equestrian Teams for the University.
Before joining DelVal, she trained and managed at a top hunter jumper facility in East Tennessee. She has also coached and rode at many recognized competitions and has worked as a professional groom for a top hunter breeding facility.
UNDERGRADUATE DEPARTMENT
Equine Science and Management
EDUCATION
Ed.D., Delaware Valley University
M.S., Delaware Valley University
B.S., University of Tennessee