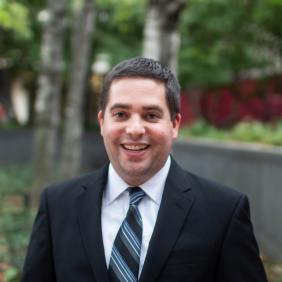 Joseph
Paris, EdD
,
Dean of Graduate and Professional Studies
Dr. Joseph Paris is Dean of the School of Graduate and Professional Studies at Delaware Valley University. Dr. Paris previously served as Executive Director of Graduate Admissions at West Chester University and as Assistant Professor of Higher Education and Assistant Dean of the College of Education and Human Development at Temple University.
As a scholar-practitioner, his practice, research, and teaching focus on the intersection of institutional effectiveness and college access and draw upon his professional experience in enrollment management and higher education marketing. His research analyzes the relationships between college admissions criteria and selection methodologies, institutional finance, and access to postsecondary education.
Dr. Paris is an Experts Bureau member of NAGAP, The Association for Graduate Enrollment Management and a Research Advisory Board member of the American Association of Collegiate Registrars and Admissions Officers. He holds a Doctor of Education in Higher Education Leadership from Temple University and a Master of Business Administration and Bachelor of Science in Marketing from Fairleigh Dickinson University.