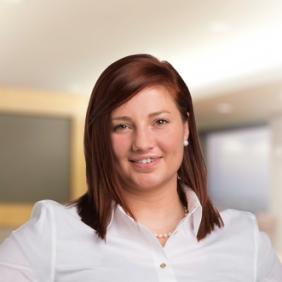 EmmaRose is an integral part of the firm's Food & Agribusiness Industry Group, working with clients on compliance issues with state and federal agencies such as the U.S. Food and Drug Administration and U.S. Department of Agriculture, and Pennsylvania Department of Agriculture. In particular, EmmaRose has been counseling clients in the booming hemp-growing industry to track and navigate its emerging laws and regulations, including compliance and risk management. She helps clients remain up-to-date on pressing issues, such as the spotted lanternfly quarantine affecting the region. She also counsels clients on regulations in food processing, manufacturing and distribution.
Her agriculture background has made her a logical fit for Barley Snyder's Food & Agribusiness Industry Group, which the firm launched in 2016. Before law school, she graduated college with a degree in Animal Science, Livestock Science and Management Specialization from one of Pennsylvania's highest-rated agriculture schools. She also has volunteered for the Penn State Extension with local 4-H programs. She grew up on a small farm in Schuylkill County with horses and honey bees.
Crafting comprehensive plans for clients' futures encompasses EmmaRose's work in her trusts & estates practice. She works in estate planning, including wills, powers of attorney, health care powers of attorney and living wills. She also has worked in Orphan's Court, including guardianship cases and will contests.
In her business practice, EmmaRose works on general corporate matters, including basic LLC formation, operating agreements, contract negotiations and stock transfers.
EmmaRose joined an esteemed group of former law students who worked at Barley Snyder while still in law school to get first-hand, on-the-job training, then returned after graduation to a full-time position at the firm. 
She now lives on a small farm in Berks County, and enjoys whitewater kayaking, snowboarding, riding horses and dirt bikes and hiking with her dog.
Education
Vermont Law School, J.D.
Delaware Valley University, B.S.