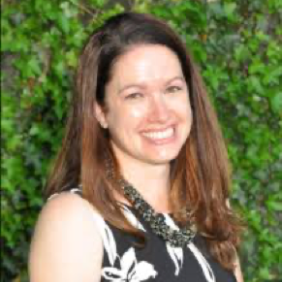 Jami
Smith
,
Founding Director of Didactic Education Physician
Ms. Smith is the Director of Didactic Education for the PA Program at Delaware Valley University.  In addition to overseeing the didactic curriculum, she also directs courses throughout the program and is a small group facilitator. She is also involved in the use of simulation modalities for clinical reasoning, skills development, and inter-professional education.
Ms. Smith has received her Bachelor of Health Sciences and Master of Physician Assistant from Duquesne University in Pittsburgh, PA.  She completed her Master's Degree in Education with concentration in Instructional Technology in 2013 from Arcadia University.  Her clinical experience includes orthopedics, emergency medicine and global health.
Ms. Smith was part of the inaugural group of physician assistants who brought the PA practice model to the United Kingdom.  She lived in England and practiced medicine, which has given her a unique perspective on the delivery of healthcare.
Ms. Smith has published several articles in peer reviewed journals including the Journal of the American Association of Physician Assistants and Journal of Physician Assistant Education and has presented at national and international levels.  She was part of a team that developed and facilitated a simulation-based education pre-conference PANDO workshop at the Physician Assistant Education Association national forum.  She has served as the Inter-professional Liaison to the Emergency Medicine Simulation Interest Group for the Society for Simulation in Healthcare and is on the leadership board of Physician Assistants for Global Health organization.  She is a member of professional organizations including the Society for Simulation in Healthcare and American Association of Physician Assistants.
Her most personally rewarding professional accomplishments have been the opportunity to participate in global health projects in Central America.  Ms. Smith is a co-founder and the CEO of Mayanza, a not-for-profit organization that works to improve the health of the community of Santiago Atitlan by providing health education and health supplies.  Ms. Smith was also a team leader that organized and supervised a group of Physician Assistant students on medical mission trips to Panama and Nicaragua as part of Global Brigades.