You'll find what you're looking for -- and maybe something you didn't know you were looking for. At DelVal, we have more than 70 student organizations, representing passions from rock climbing to reading, dairy to drama. 
Want to start your own club? We'll help you do it!
Get involved. Get connected. Explore our clubs and organizations!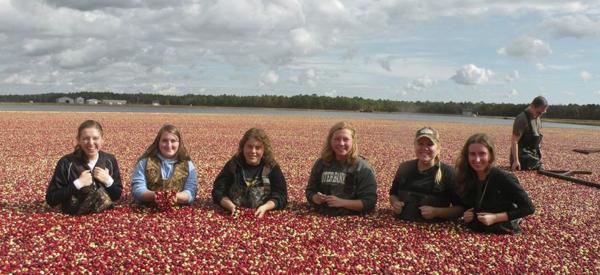 At DelVal, we have more than 70 clubs and organizations! Getting involved is a great way to make lifelong friends while gaining valuable experience in leadership, communication and teamwork. Being an active participant in campus life will make your time at DelVal more fun while helping you gain experience that will serve you well in your future! 
Get Involved. Get Connected.
This council provides information and promotes communication between clubs and organizations. The council monitors club activities and coordinates participation amongst each other. Each year this organization runs the Clubs and Organization Expo, Pride & Polish and Homecoming. The council consists of one representative from each recognized club/organization.
IGC is the governing organization that oversees DelVal's seven chapters and reports directly to the Student Government Board. IGC oversees all matters Greek including rules and regulations for new and active members, planning and running the annual Greek Week competition, and helping each chapter be successful in their efforts to conform to the 4 Pillars of Greek Life.
The purpose of the Minority Relations Council (MRC) is to govern, monitor and support minority clubs and organizations on campus and to open a line of communication with the Student Government Board about events and activities they sponsor. The council promotes respect and appreciation of diversity.
This organization is nationwide in all DI, DII and DIII college divisions. Here at Delaware Valley University we represent the Division III student-athlete's voice in the Division III governance structure by reviewing legislation; identifying significant student-athlete issues; implementing national student-athlete based initiatives; encouraging community outreach; and enhancing Division III student-athlete involvement in and understanding of Division III in general.
The SAAC is also the committee that is primarily responsible for maintaining and coordinating the division's nationwide partnership with Special Olympics, otherwise known as Athlete to Athlete.
Our organization is composed of student-athletes that represent each athletic team, chosen by their coaches.
The Student Government Board is the liaison between the students and the administration, and the board acts as a coordinating unit for all campus groups. Activities include weekly meetings, elections, Winter Semi-Formal, Recognition Ceremony, and other activities that are deemed to be appropriate. Members are elected to the board by the student body. Positions include the president, vice president, secretary, treasurer, four class senate representatives and representatives of various clubs and organizations. There are also liaisons appointed to the Student Government Board by its president.
Contact
Andee Fisher
,
Assistant Director of Student Involvement