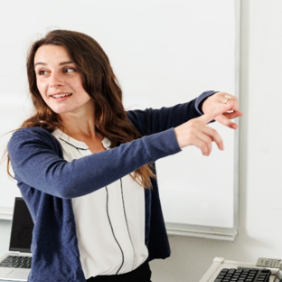 Megan
Demarest
,
Department of Criminal Justice, Professor
Office Location: Allman 2nd
Megan T. Demarest is an Assistant Professor of Criminal Justice and the Chair of Criminal Justice Department at Delaware Valley University. She has been teaching at DelVal since the Spring of 2022. Dr. Demarest received her Bachelor of Arts degree in Criminology from Lycoming College with a minor in Psychology. She received her Master's degree and her Ph.D. in Criminology from the University of Delaware.
She has worked previously at an alternative to incarceration program for court-mandated youths in New York state. Additionally, she worked as a researcher and project coordinator at the University of Delaware Center for Drug and Health Studies, where she worked on several projects evaluating prison programming. Most recently, she was involved in the Prison Research and Innovation Initiative, launched by the Urban Institute with support from Arnold Ventures. Currently, she serves as a faculty associate at the University of Delaware Center for Drug and Health Studies and is also a member of the Bucks County Reentry Coalition.
Her teaching interests and research areas focus on corrections and reentry experiences. At DelVal, Dr. Demarest has taught courses including Drugs, Crime & Society, Penology, Introduction to Corrections, Race, Class, Gender & Crime, and Criminology.