DelVal Students Compete at The National Agri-Marketing Association Conference
---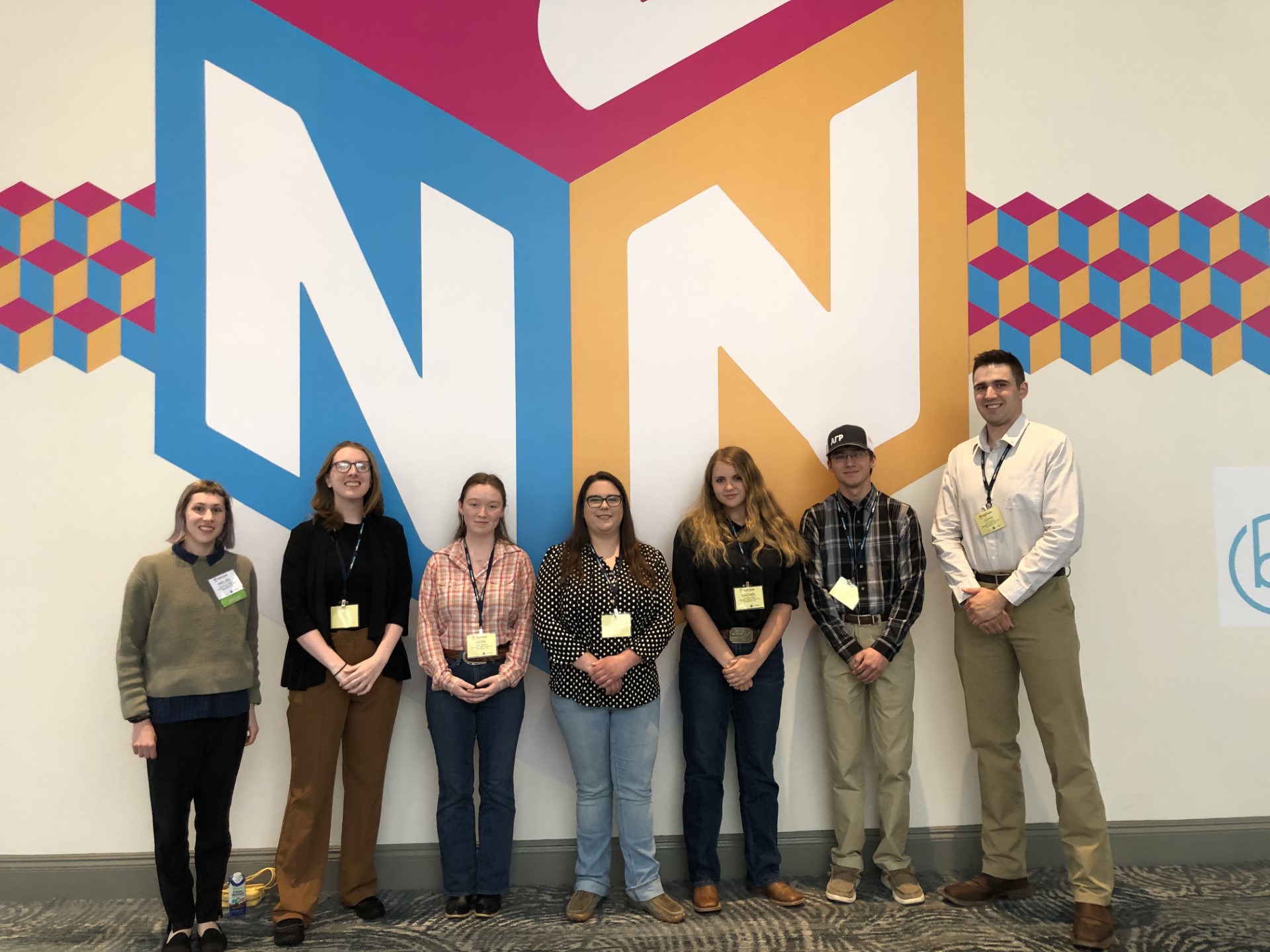 The National Agri-Marketing Association (NAMA) is the nation's largest professional association for professionals in marketing and agribusiness. The DVU Student Chapter belongs to the national chapter as well as the regional, Chesapeake Chapter. DelVal's chapter of NAMA attended the National Agri-Marketing Association Conference, which took place in St.Louis, Missouri from April 26 to 28. At the conference, DelVal students gained valuable professional skills by competing in a marketing competition, which they had spent two semesters preparing for.
As a member of DelVal's chapter of NAMA, students spend their first fall semester developing an executive summary, which entails choosing a product, creating a mission statement, gathering testimonials, and much more, to culminate a business plan. Students chose a fortified fruit puff as their product, and students focused on making sure that food is tasty, healthy, and superfood enriched. Givebacks were central to the plan, which means sourcing all of the fruit locally, as well as accepting lower grade items and paying slightly higher to develop loyalty from suppliers, with the end game to be serving local and serving producers.
In their spring semester, students practice their speaking and presenting skills. The two-part model is advantageous for students who are interested in sales, and who can join the project in the spring semester only.
"Producer benefit is a big focus of the competition," said Meliss Wright, assistant professor & chair of agribusiness and academic director of the Master of Science in Agribusiness Management program. "Creating new markets and distribution channels in the supply chain is a major focus as to support agricultural production in the U.S."
At the NAMA competition, it's all about the marketing plan. The biggest takeaway for DelVal students this year is the value of tying in a strong promotion plan that coincided with the theme of the product. The competition is heavily focused on effectively communicating the product rather than the accuracy of the product itself. The competition assumes that research and development are complete, as the competition is focused on student marketing and presenting skills. During the competition, students receive helpful constructive feedback from industry professionals.
The student presenters were John Stierly '23, DelVal's NAMA chapter president, Olivia Epp '23, treasurer, Rachel Sroka '24, newly elected president, Victoria Diandrea '26, newly elected secretary, Jackson Price '26, newly elected treasurer, and Hope Stanton '26, newly elected vice president, and media manager. In addition to the students who participated, other contributors were co-advisors, Amanda Rees and Susan Testani, professors of agribusiness, Jake Kinzer '23, Brianna Grim '23, and Ashleigh Moss '23.
"Every student involved did amazing," said Wright. "I was blown away at the level of professionalism at this conference."
Stierly, presenter and president of DelVal's chapter, competed in the NAMA Sales Competition, in which Stierly exhibited his selling skills, and networked with company executives. The Sales Competition seeks to advance the practice and professionalism of selling and the sales profession. The National Agri-marketing Association is an experience that helps prepare students for a career in agribusiness and develops members professionally through networks that advance careers.