DelVal to host Farm to Table dinner
---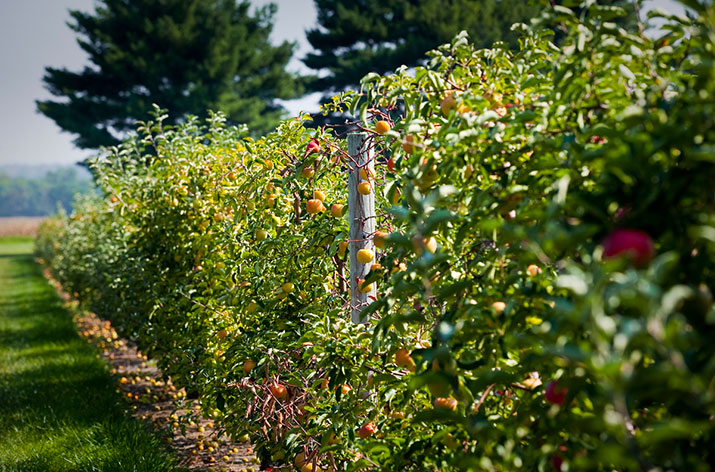 Delaware Valley University is hosting an elegant Farm to Table Dinner on Thursday, Oct. 20 from 5:30 to 9:00 p.m. The dinner will be held in the lower level of the Arthur Poley Greenhouse Complex on DelVal's main campus. Event proceeds support Hope of the Harvest, a charitable garden that uses DelVal land to provide fresh, healthy produce for local food pantries.
The menu will feature ingredients grown on University's properties including: main campus, The Gemmill Farm and the Roth Center for Sustainable Agriculture. Menu items include offerings such as: braised caramel pork belly, crispy potato and beet wrapped goat cheese, almond and blue cheese stuffed dates wrapped with bacon, pumpkin crème brûlée, homemade marshmallows coated with salted caramel graham cracker crumbs and pistachios, beef and butternut squash empanadas and apple, cranberry and orange chutney.
In addition to great food, there will be wine and beer (made locally) and live music. Food will be served as a progression of hors-d'oeuvres. Hope of the Harvest will be featured at the event so that guests can learn more about the impact of the garden they are supporting.
"Our Farm to Table dinner is an expression of our DelVal collaborative community values," said Michael Kanter, a DelVal food science and management adjunct. "It's about working together. Students will be taking the raw materials and ingredients produced on University land and using them to craft an event that will showcase our abilities and talents. The dinner also provides an opportunity for the larger community to learn about agriculture and enjoy an elegant, farm fresh meal."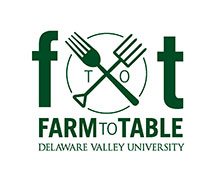 Tickets: Tickets are $70 per person. Proceeds benefit Hope of the Harvest, a charitable garden that uses DelVal land to grow fresh, healthy produce for people in need. Tickets can be purchased in advance online at: http://bit.ly/f2tDelVal or, at the door on first come, first served basis.