Our Mental Health Crisis: A Path to Hope and Help
---
Delaware Valley University will host an Oct. 5 event to link community members with mental health resources in the region. U.S. Sen. John Fetterman will make a video appearance.
DOYLESTOWN, PA (9/19/23) - Delaware Valley University (DelVal) is teaming up with leaders and groups across the region for a community educational forum Thursday, Oct. 5 to unite people who want to learn more about accessing mental health services in Bucks County. Across the region, the demand for mental health care and treatment has soared, yet many don't know where to turn.
This upcoming event, "Our Mental Health Crisis: A Path to Hope and Help," aims to shed light on the services and support systems in place in Bucks County and across the state, ranging from crisis-response services, to peer support services, mobile care services, treatment facilities and outpatient options. The event will unite community members with top mental health officials in the region who will share their expertise and information on how to find care for those who need it - when they need it.
It is free and open to the public and light refreshments will be served. Please RSVP to marion.callahan@delval.edu so that we may estimate attendance.
"As the need for access to mental health professionals increases in our communities, Delaware Valley University is honored to host this important discussion on our campus," said President Benjamin Rusiloski, Ph.D. "We are committed to educating mental healthcare professionals through our undergraduate and graduate programs in counseling psychology who will serve this need in our communities."
Keynote speaker, Nicholas Emeigh, survived three suicide attempts and has an inspiring story to share about his struggle and journey to become a top leader with the National Alliance of Mental Illness. He now helps others navigate ways to get treatment and find support through group therapy (in-person and online) and other community programs.
U.S. Senator John Fetterman will also make a video appearance, addressing efforts on the federal level to impact change and make mental health resources more accessible. He will also touch upon his personal journey.
Following both speakers, a panel of local experts will discuss a range of mental health services available to the public and answer questions from community members.
"My hope is that this event communicates to anyone who is struggling that they are not alone," said Nicole Wolf, who will be representing Lenape Valley Foundation on the panel. "Whether it's for yourself, or a family member or friend, come and learn about the support options available in Bucks County."
The public event, hosted by the University's English and psychology departments, is scheduled for 6:30 p.m. Oct. 5 at the University's Life Sciences Building Auditorium. Before the speaker presentations, from 6:15 p.m. to 7 p.m. area groups, including Lenape Valley Foundation, Woods Services and Bucks County Human Services, will set up tables, offering information on local mental health resources.
"The need for quality mental health services is so high and access is the biggest barrier to people engaging in the treatment that they need," said Dr. Matt Mutchler, Chair of the Department of Psychology at Delaware Valley University. "Events like this give us the opportunity to expand awareness of the needs and resources in our communities. I hope that the stories and experiences of our guests and panelists can help others find the directions and resources they need. I'm thrilled that we're able to host this community event here at Delaware Valley University."
Emeigh and Fetterman will be among several top leaders offering hopeful words to those in attendance who have struggled to find resources for care.
This event is aimed at bringing communities together to offer help, hope and much-needed information on federal, local and state resources that people can access in times of crisis.
Following Emeigh's keynote speech and Fetterman's talk, a panel of local experts will discuss mental health resources and ways to access them. The panel will include:
Nicole Wolf: Director of Education and Training, Lenape Valley Foundation
Cara Gadzinski: Bucks County Human Services Co-Responder, and Falls Police Chief Nelson Whitney.
Nicholas Emeigh: Director of Outreach and Development for NAMI Bucks County, PA.
Ray McManamon: Bucks County Forensic Coordinator and Emergency/Court Delegate who oversees crisis services for Bucks County.
Adam Assoian: Bucks County licensed Clinical Psychologist and the Owner and Clinical Director of Ally Psychological Services.
Amy Tielemans: Doylestown Licensed Marriage & Family Therapist
If you have any questions, please reach out to Marion Callahan, Panel Moderator and Assistant Professor of Media and Communication at Delaware Valley University, at marion.callahan@delval.edu.
WHERE: Delaware Valley University Life Science Building Auditorium
WHEN: 6 p.m. to 9 p.m. Doors open at 6 p.m.
---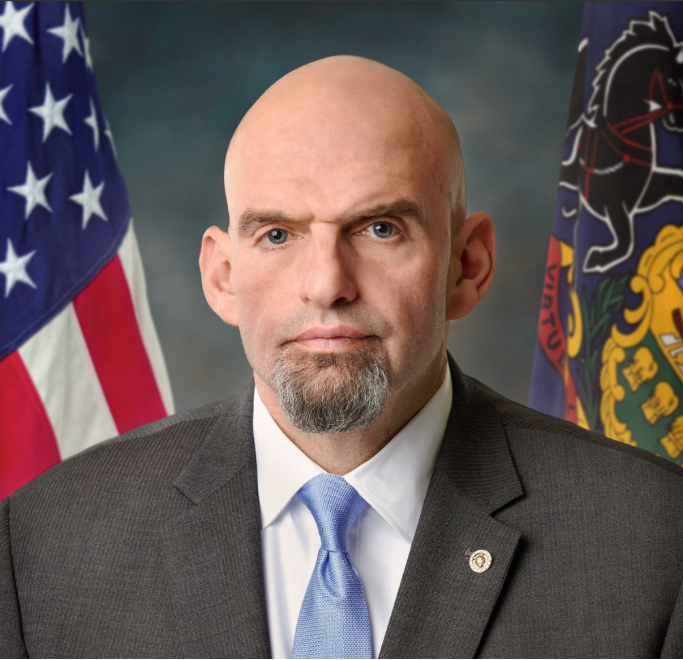 U.S. Sen. John Fetterman
John Fetterman has dedicated his life to fighting for Pennsylvania's forgotten communities that have been left behind. A Pennsylvania native, John grew up in York and attended Albright College, where he played college football. In 2005, while John was teaching GED classes, he was encouraged by his students to run for mayor of Braddock. In his 13 years as mayor, John worked to rebuild his community, creating jobs, stopping gun violence, getting youth engaged, and bringing creative urban policy solutions to Braddock. In 2018, John was elected as Pennsylvania's Lt. Governor, and transformed the position into a bully pulpit, advocating for marijuana legalization, economic justice, equal protection for the LGBTQ+ community, and criminal justice reform. John was elected the junior Senator from Pennsylvania in November 2022 and was sworn-in on January 3, 2023. He sits on the Senate Committees on Agriculture, Nutrition, and Forestry; Banking, Housing, and Urban Affairs; Environment & Public Works; the Special Committee on Aging; and the Joint Economic Committee. John and his wife Gisele live with their children, Karl, Gracie, and August in a restored car dealership in Braddock with the family dogs, Levi and Artie.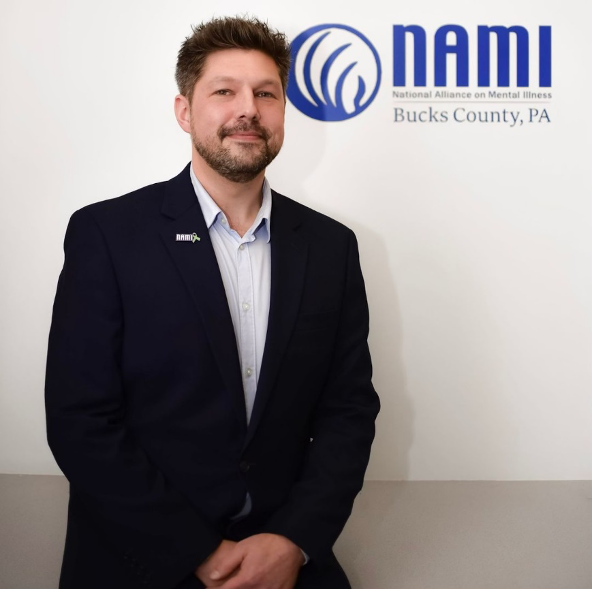 Nicholas Emeigh
Nicholas Emeigh is a Bucks County resident, and the Director of Outreach and Development for NAMI Bucks County, PA. He attended Harry S. Truman High School in Levittown and Emerson College in Boston, MA. In his role at NAMI, Nick works to ensure that the look and feel of NAMI Bucks County reflects their mission of building better lives for everyone affected by mental illness, and that everyone in our community knows the NAMI name is synonymous with help and hope. Nick serves on several committees including the Suicide Prevention Taskforce, the Youth Suicide Prevention Taskforce, the Young Adult Advisory Board, the Transition Age Youth and Young Adult Workgroup, the Community Support Program of Bucks County, the Penndel Mental Health Center Advisory Board, and the Bucks County MH/DP Advisory Board. Having survived several suicide attempts and struggles with mental health as an adolescent and young adult, Nick originally joined NAMI Bucks County's Ending the Silence team as a speaker in 2017. He continues to be passionate about sharing his story of recovery and works as a NAMI Connection Recovery Support Group facilitator and State Trainer, NAMI Peer-to-Peer teacher, NAMI Speaker, and provides oversight to numerous other NAMI programs to ensure that those with shared experiences do not feel the shame and stigma he experienced.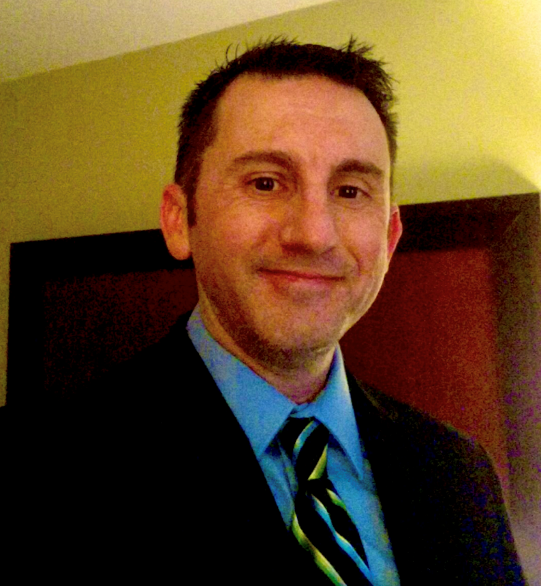 Raymond D. McManamon, LPC, CCADC
Ray McManamon, LPC, CCADC, is the Forensic Services/Emergency and Court Services Coordinator for the Bucks County Department of Behavioral Health and Developmental Programs. He operates as a Mental Health delegate working with local crisis centers, first responders, and hospitals. As Forensic Services Coordinator, he supervises Boundary Spanners who assist with re-entry, diversion, and treatment courts, as well as playing a role in other forensic initiatives such as the development of the Forensic Diversion, Assessment, Restoration, and Treatment (DART) Center, Crisis Intervention Team (C.I.T.), the Bucks County Re-Entry Coalition, Mental Health Court, and Co-Responders. Ray also serves as the Stepping Up Coordinator for Bucks County. Stepping Up is a National Initiative which focuses on identifying and reducing the number of individuals with mental illness who are incarcerated, as well as assisting with treatment and support upon re-entry to reduce recidivism. Bucks County was recently awarded Stepping Up Innovator Status, an achievement shared with 44 other Counties across the United States. He holds a Bachelor of Science in Psychology and a Bachelor of Arts in Criminal Justice from DeSales University, as well as a master's degree in clinical/counseling psychology from La Salle University. He is a Licensed Professional Counselor, Certified Advanced Alcohol and Drug Counselor (CAADC), Certified EMDR Therapist, and Certified QPR Trainer. He has 26 years of experience working with individuals with mental illness, substance use disorders, and personality disorders, including those with forensic involvement. His professional experience includes work as a therapist, clinical supervisor, substance abuse specialist, Director for an Assertive Community Treatment program, case manager, and crisis counselor.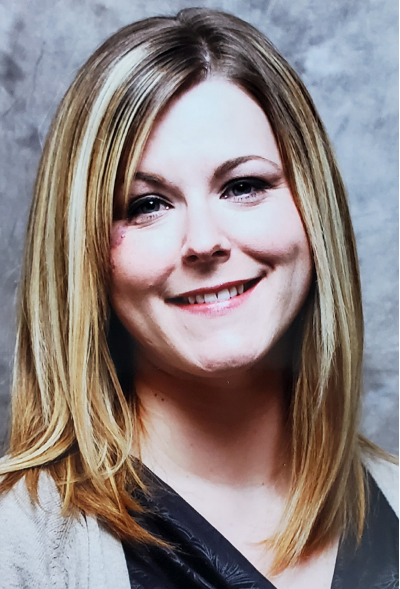 Nicole Wolf, M. Ed.
Nicole Wolf earned a master's degree in counseling psychology from Temple University and has been working at Lenape Valley Foundation in Bucks County for nearly 18 years. The majority of that time was spent as a leader in the Crisis Service, where Nicole honed her passion for advocacy and community education. Then, in January 2021, she became the Director of Education and Training. She is a certified instructor of several evidence-based curriculums, including QPR, Mental Health First Aid for Youth and Adults, and Crisis Intervention Team. For Nicole, education is a vehicle for crisis prevention and advocacy for compassionate support of those who struggle with their mental wellness.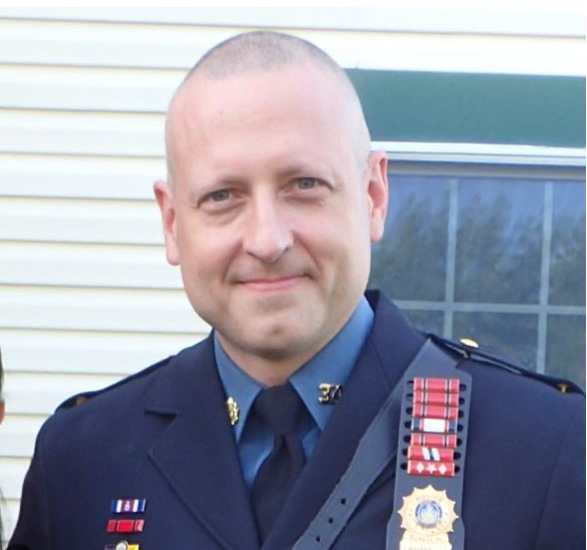 Chief Nelson Whitney, Falls Township Police
Nelson Whitney is the Chief of Police for the Falls Township Police Department. Since joining the FTPD in 1988, Whitney has served as a Patrol Officer, Detective, Corporal, Sergeant, and Lieutenant before being promoted to Chief in 2021. Whitney was the investigative supervisor for the Diane Corado kidnapping and homicide in 2010. This case resulted in the first time in the history of Bucks County that homicide was charged without a body being recovered and followed with the 2013 conviction of Ken Patterson for 1st degree murder. Patterson is serving life in prison. Since becoming Chief, Whitney has implemented a data driven approach to proactively address issues in the community. Whitney oversees two co-responder programs to address substance use, mental health issues and domestic violence issues in the community. Whitney is known for his close working relationships with the major stakeholders in Falls Township, including the Pennsbury School District, Lower Bucks County Chamber of Commerce, Jefferson-Bucks Hospital, Hotel and Motel management and numerous faith-based organizations. Whitney has spent his entire adult life in public service, as a volunteer firefighter prior to being hired as a police officer and has worked as an Emergency Medical Technician – spanning all three emergency services in the last 38 years. Whitney is a graduate of the Northwestern University School of Police Staff and Command and is a member of the International Association of Chiefs of Police and the Pennsylvania Chiefs of Police Association.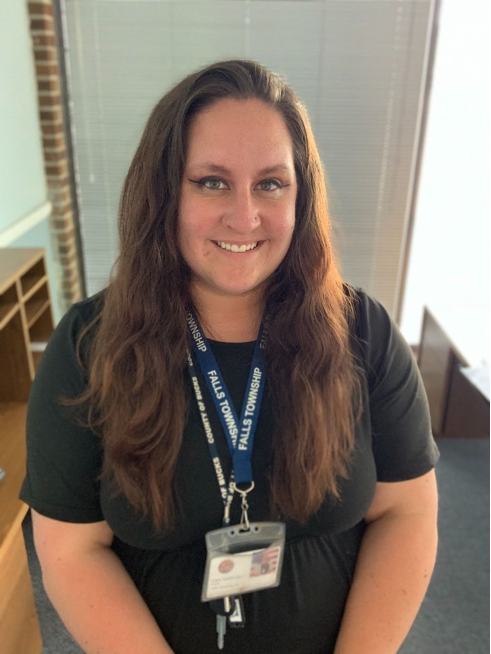 Cara Gadzinski, Bucks County Human Service Co-Responder
Cara Gadzinski is one of Bucks County's Human Service Co-Responders and is partnered with Falls Township Police Department. She earned her bachelor's degree in psychology from Temple University in 2014 and has taken on various human service roles over the last 9 years. She has a demonstrated history in acute psychiatric treatment, supports coordination for those with intellectual disabilities, child welfare, and CPR/AED/First Aid Training. Cara was welcomed to the CoResponder team in December 2021 putting her at the forefront of the program's development. Since initiating the program, the Co-Responder team received the 2022 Helping Hands award through the Community Support Program of Bucks County, the 2023 Achievement Award through the National Association of Counties, and the program has expanded to over 10 jurisdictions. Cara is a member of the Bucks Coalition Against Trafficking as well as the county's Hoarding Task Force. She has worked to develop relationships with professional partners in Falls Township and across Bucks County to include schools, hospitals, communitybased providers, outpatient providers, and faith-based organizations. Cara has been successful in working with the police department to create positive outcomes for contacts involving individuals who are struggling with mental illness. She has always been passionate about mental health and wellness. In her current role, she is eager to find new and innovative ways to bring advocacy and support to our communities. Cara's dedication is motivated by her desire to promote a community of wellness and opportunity for those in all walks of life.