Planting Seeds of Hope for Puerto Rico's Farmers
---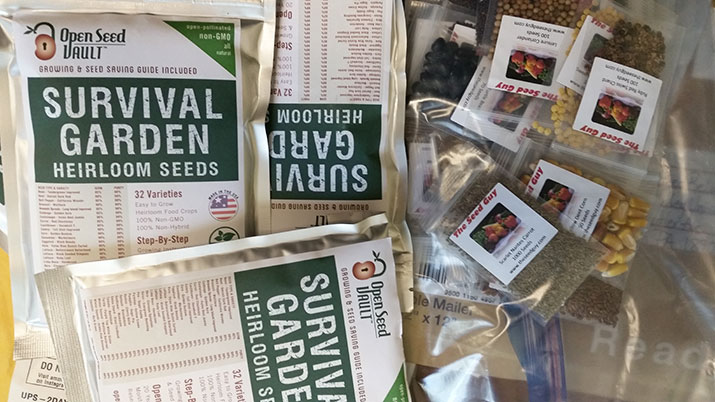 Delaware Valley University is collecting seeds to help farmers in Puerto Rico replant land that has been devastated by Hurricane Maria. A small team, including a DelVal faculty member, is spearheading the seed relief project. They are collecting both seeds and donations for the relief effort. 
Dr. Sarah Dohle, a DelVal assistant professor of plant science, is working with Dr. Viviana Medina, an agronomist from Puerto Rico, and Dr. Leonela Carriedo, a seed researcher, on the project. An estimated 8,000 vegetable acres have been lost, and the team wants to replant as many of those acres as possible. 
"We want to help jump-start Puerto Rico's agriculture community after such a devastating natural disaster," said Dr. Dohle. 
Seeds are already starting to arrive by mail at the University where they will be sorted, processed and stored before they are shipped to farmers. 
"We're receiving donations from individuals who are purchasing seeds at garden stores," said Dr. Dohle. "Burpee is also going to send a case of seeds."
The group is placing flyers in local nurseries and garden stores to let customers know how to donate. They're also reaching out to professional agriculture organizations for help. 
The effort is very personal for Dr. Medina, who has family on the island. Dr. Dohle called Dr. Medina, who is a close friend and colleague, after the hurricane to check in with her.

"My friend Viviana, who is a native Puerto Rican, was luckily off the island during the hurricane, but her whole family was there," said Dr. Dohle. "It is quite dire. We need to have boots on the ground to help restore agriculture in Puerto Rico."
Dr. Dohle and Dr. Medina knew they wanted to use their backgrounds in agriculture to help with hurricane relief efforts and they started looking for seed relief projects. When they could not find any, the two friends decided to launch their own. Carriedo joined the effort and set up their fundraising campaign for shipping costs. 
Dr. Dohle is getting DelVal students involved in hurricane relief in class. Her students can earn extra credit by researching information for the project. She's also inviting students from all majors to volunteer. Every Friday, volunteers will help check the volume of seeds, notify donors when seeds arrive, and help with other tasks. 
"Seeds are powerful," said Dr. Dohle. "An ounce of lettuce seeds is about 23,000 seeds, and that can replant an entire acre. That's a lot of salad from one small package of seeds." 
How to Donate Seeds: 
Please mail donations to:
​
Dr. Sarah Dohle
Puerto Rico Seed Relief Project
Delaware Valley University 
700 East Butler Avenue
Doylestown, PA 18901
The group needs clean, commercial, seeds of the following types: Arugula (rocket), Asian Greens, Beans, Beets, Bell Peppers, Bok Choy, Cabbage, Chili Peppers, Cilantro, Cucumber, Cover Crops, Eggplant (aubergine), Kale, Lettuce, Okra, Pumpkins, Parsley, Passion Fruit, Radish, Squash, Sweet Corn, Tomato, Turnips, Watermelon, and Zucchini.
For large donations, please contact Dr. Dohle to make sure they are what is needed and that the project can facilitate distribution. 
How to Donate Funds to Help:
To donate to the project, please visit http://bit.ly/SeedRelief. Donations will be used to help with transporting the seeds to the people who need them. 
How to Volunteer:
To volunteer, please email Dr. Sarah Dohle at sarah.dohle@delval.edu. The team is seeking volunteers for a variety of roles within the seed relief project. Please include any special skills or interests in the email.