Completed application form
Official transcripts from all undergraduate or graduate schools attended, with evidence of an earned bachelor's degree
Personal statement
Current resume or curriculum vitae
Three recommendations
Personal interview (by invitation only)
As a program prerequisite, applicants must have completed four undergraduate psychology classes with a grade of "B" or better. We encourage those from diverse academic backgrounds with an interest in counseling psychology to apply. Those with undergraduate degrees in social science or human service related fields (i.e., psychology, counseling or social work) will typically not have issues with the prerequisite requirement. Please contact Danielle Pedrotty, Director of Graduate Student Operations, so we can assess your credentials and provide you will guidance on the prerequisites.
We have limited spaces in the program, so we recommend applying early.
I earned my bachelor's degree in counseling psychology at Delaware Valley University. I chose to stay at DelVal to pursue my master's with a specialization in social justice because the professors constantly encourage me to continue growing personally and professionally. I greatly value family, and DelVal shares this value. The graduate program's cohort-structure allows the students to build more personal relationships and it becomes like a small family. We encourage one another to strive for the best to accomplish our goals.
Jocelyn Balan-Lopez | Class of Class of 2023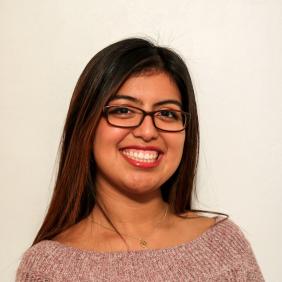 Frequently Asked Questions
No. However, students with an undergraduate cumulative GPA below 3.0 may be asked to submit scores from the Graduate Record Exam (GRE) or the Miller Analogies Test (MAT). Please contact Danielle Pedrotty, Administrative Director, before registering for a standardized test so that we can assess your credentials.
The program accepts applications on a rolling basis, but due to the cohort structure of the program, the amount of seats per cohort is limited. Students are strongly encouraged to apply as soon as possible.
We encourage you to seek recommendations from professors, supervisors and colleagues that can speak to your personal and academic qualifications. For faculty, it is ideal to select someone who may have acted as your advisor, been your professor in multiple courses or collaborated with you on a research project or capstone. Other potential recommenders might be your supervisor at your current place of employment or a supervisor from a previous place of employment, the leader of any volunteer organizations you have worked for, a professional colleague from a current or former workplace.
Contact
Danielle Pedrotty
,
Interim Dean, Graduate and Professional Studies