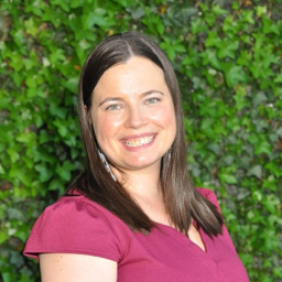 Shannon
Diallo
,
Program Director - Master of Science Physician
Shannon Diallo, EdD, MMS, PA-C is the Program Director at Delaware Valley University. She joined DelVal as the founding PA Program Director in September, 2020 and has worked to oversee all aspects of administrative, accreditation, didactic, and clinical elements of the Program.
Dr. Diallo came to DelVal with six years of full-time experience in PA education. Since becoming a full-time faculty member, she has held several positions in PA education including academic coordinator, director of didactic education, director of assessment and outcomes (interim), and interim program director prior to becoming the founding program director at DelVal. Prior to full-time work in education, she served as a clinical preceptor and guest lecturer. She has been awarded both "Preceptor of the Year" and "Didactic Educator of the Year" awards during her time in education. She has presented on several topics related to PA education at local, state, and national conferences and frequently facilitates national workshops with the Physician Assistant Education Association. She has also published on topics within clinical medicine. Her favorite subject to teach is hematology, though she enjoys teaching many topics within internal medicine. She continues to practice clinically in hospital medicine and often brings stories and scenarios from clinical practice to her teaching.
Dr. Diallo graduated with her B.S. in Biochemistry & Biophysics, with a minor in Community and Health Psychology, from Rensselaer Polytechnic Institute in Troy, New York, and continued on to receive her Master of Medical Science Degree in Physician Assistant Studies from Arcadia University. Most recently, she completed her Doctor of Education (EdD) in Health Professions at A.T. Still University. She is certified by the NCCPA and has also received a Certificate of Added Qualifications (CAQ) in Hospital Medicine. She is born and raised in the Philadelphia region and continues to live locally with her husband and two sons.