The Writing Center, located in Miller Hall 103, offers free, individualized help on writing assignments of any kind.
---
We view writing as a process that involves planning, reading, drafting, revising, and editing—with certain projects requiring more time spent in the drafting/revising stages than others. Writing with substance usually involves discovering your meaning through brainstorming, sharing, and getting lots of feedback. In other words, we view writing as work—sometimes frustrating, often enriching, and always worth the effort.
The Center is staffed by DelVal students from various majors who will help you learn more about writing, let you see your work from a fresh perspective, and help you appreciate the process a little more than you did before. We assist with all stages of writing: choosing a topic or working through writer's block, sharpening a thesis, arranging and organizing paragraphs, creating an outline, citing correctly and fluently, editing grammar and mechanics, and more.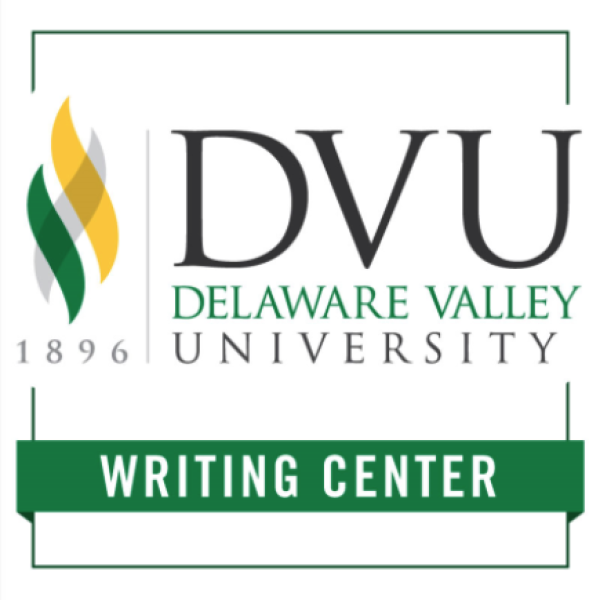 Spring 2021
Online Hours
Writing tutoring will be conducted remotely for the Spring 2021
semester. To schedule an online tutoring session, follow this link.
visit the writing center sharepoint site
We look forward to working with you!