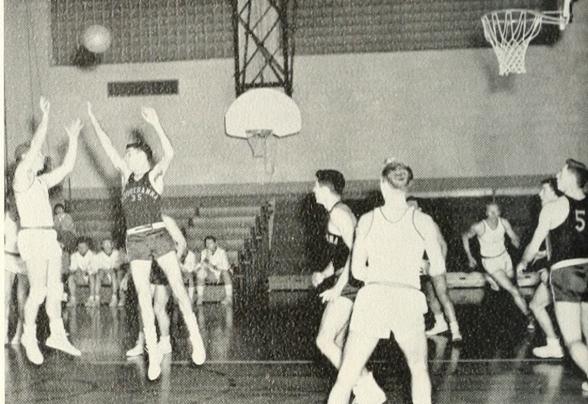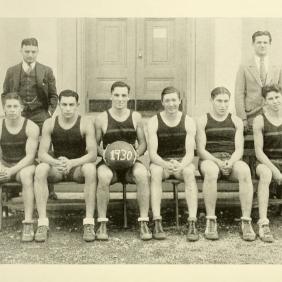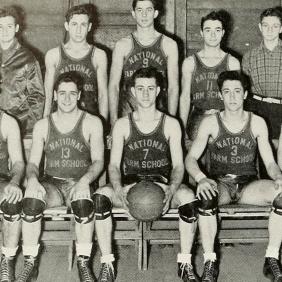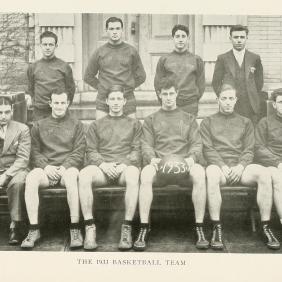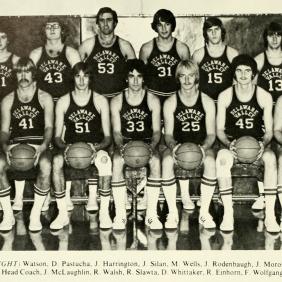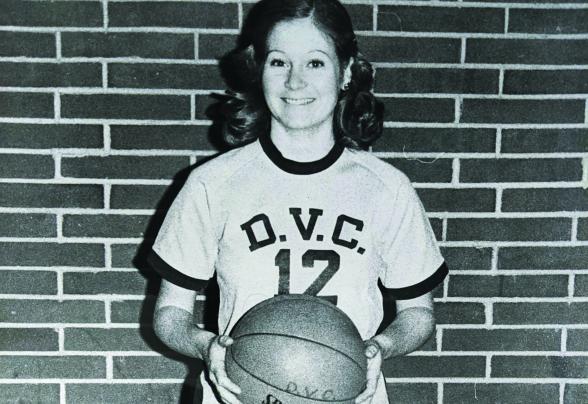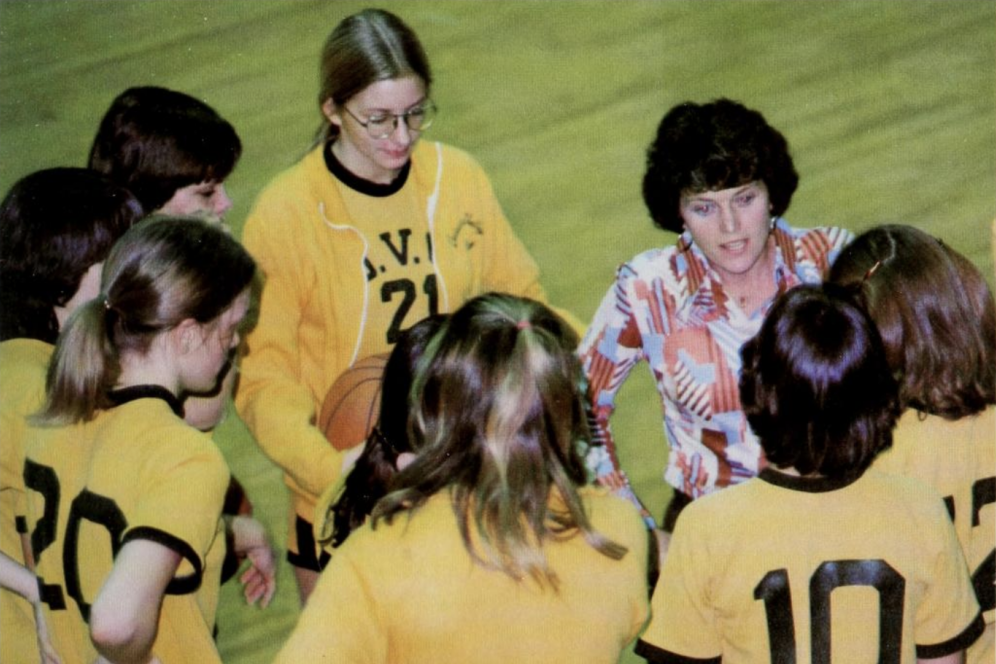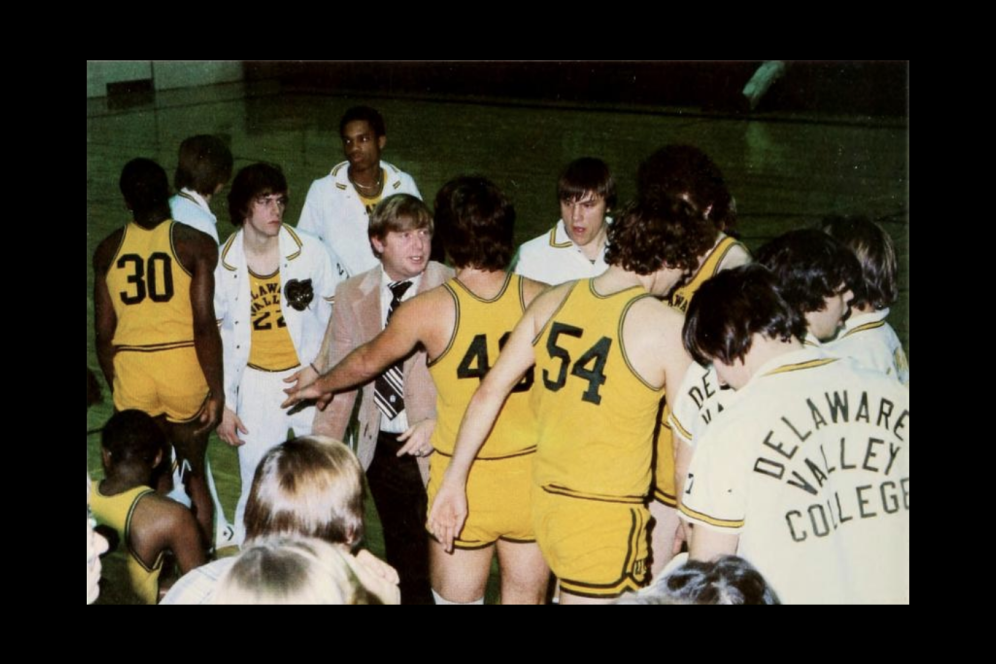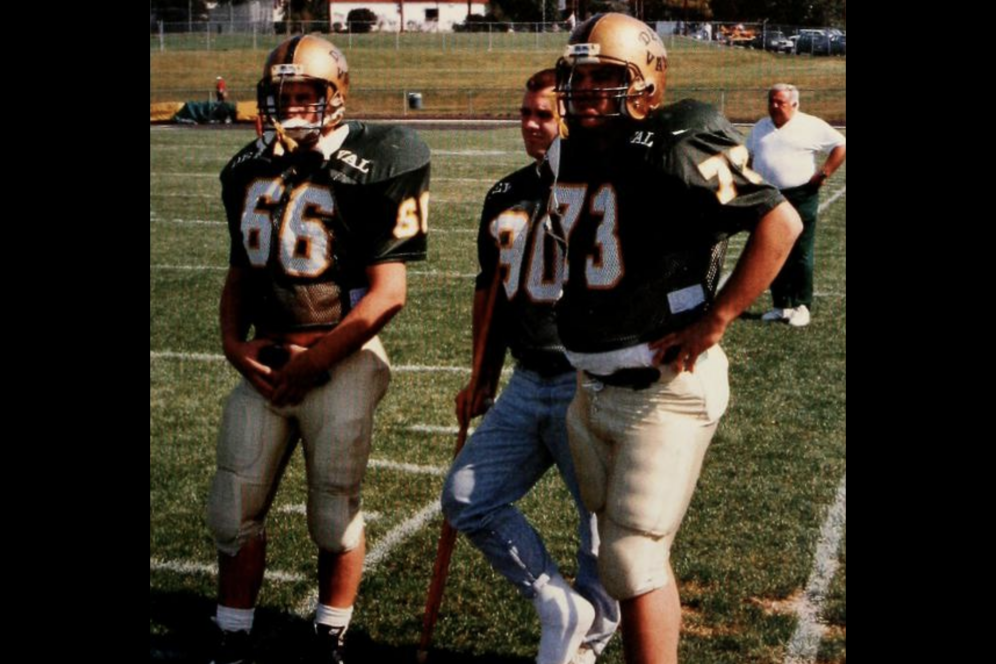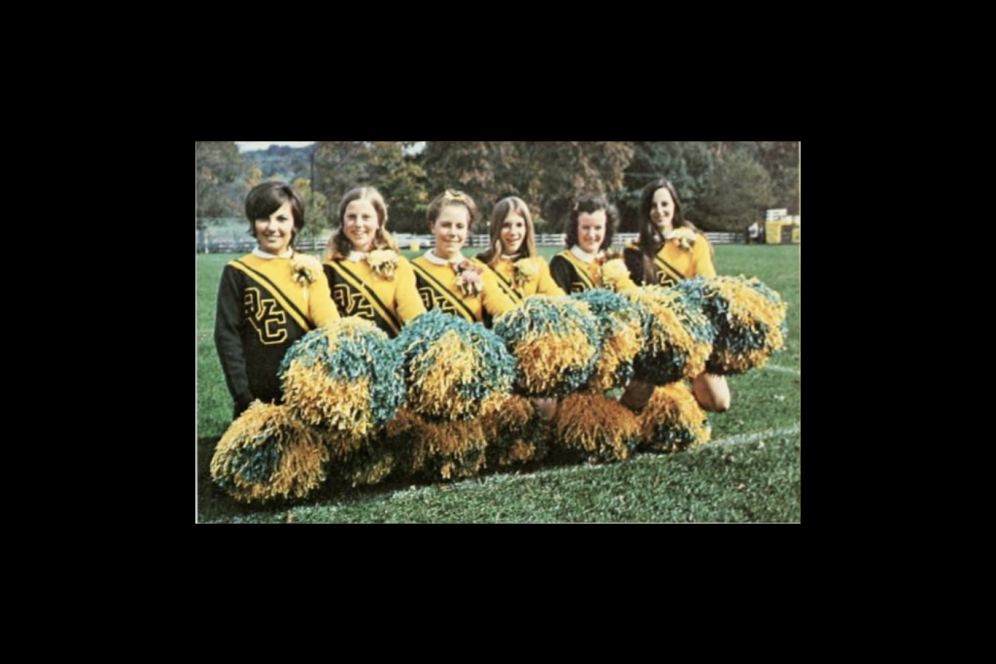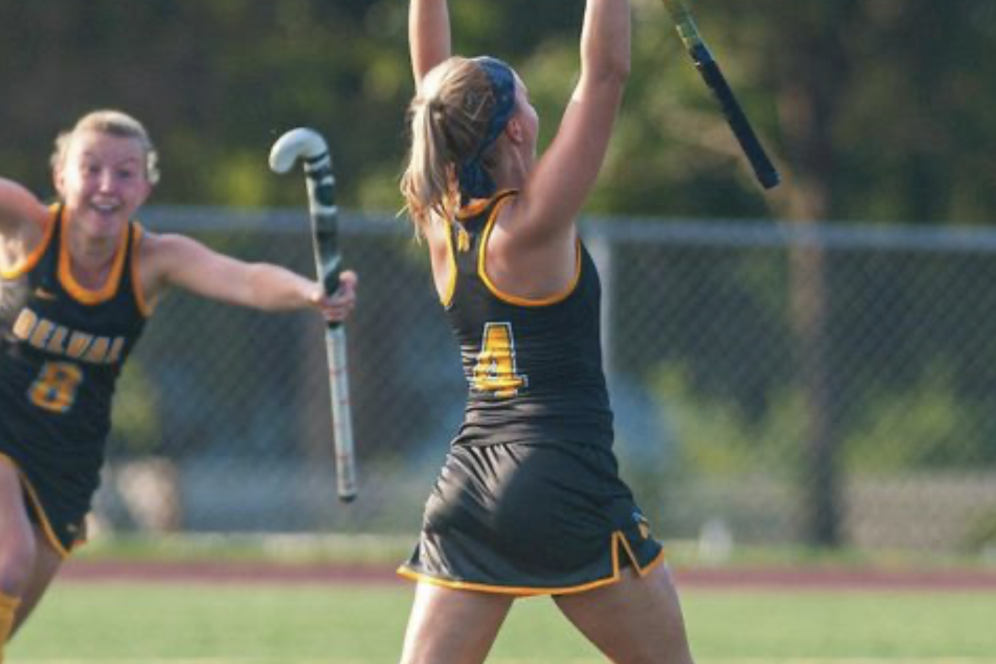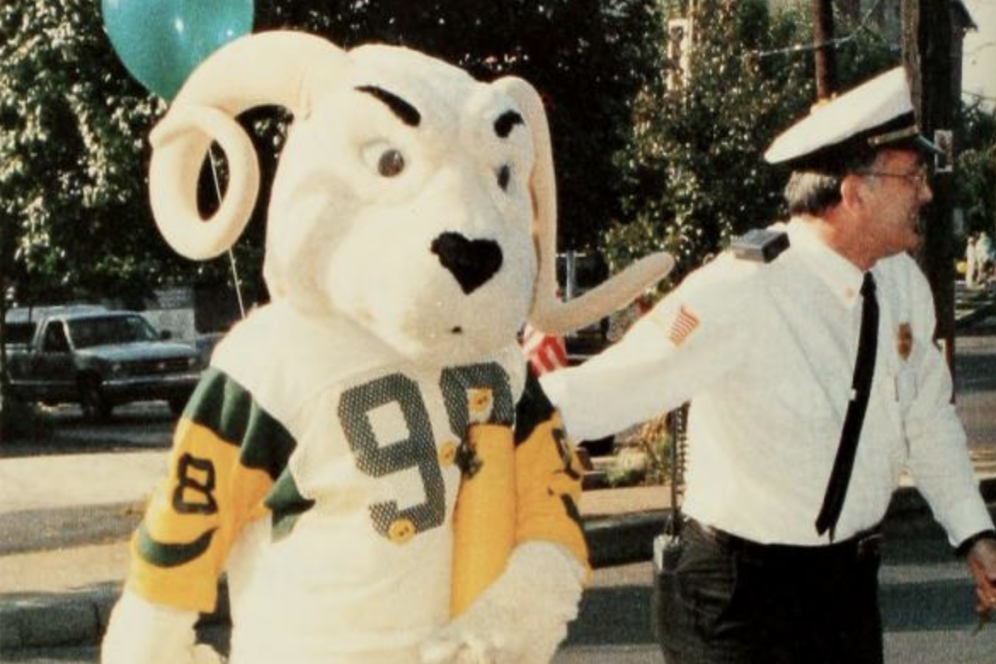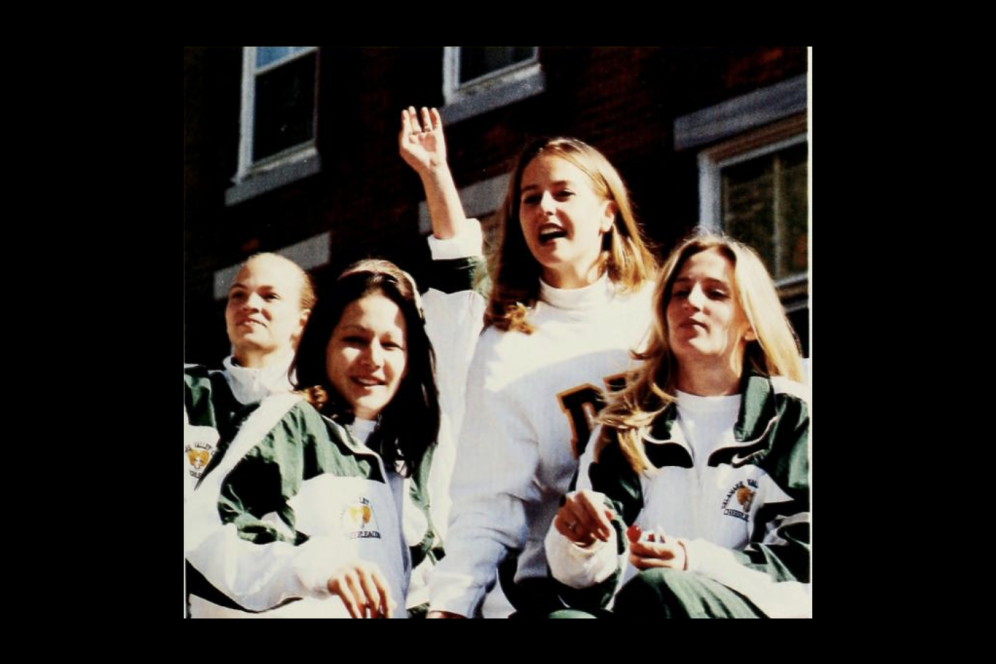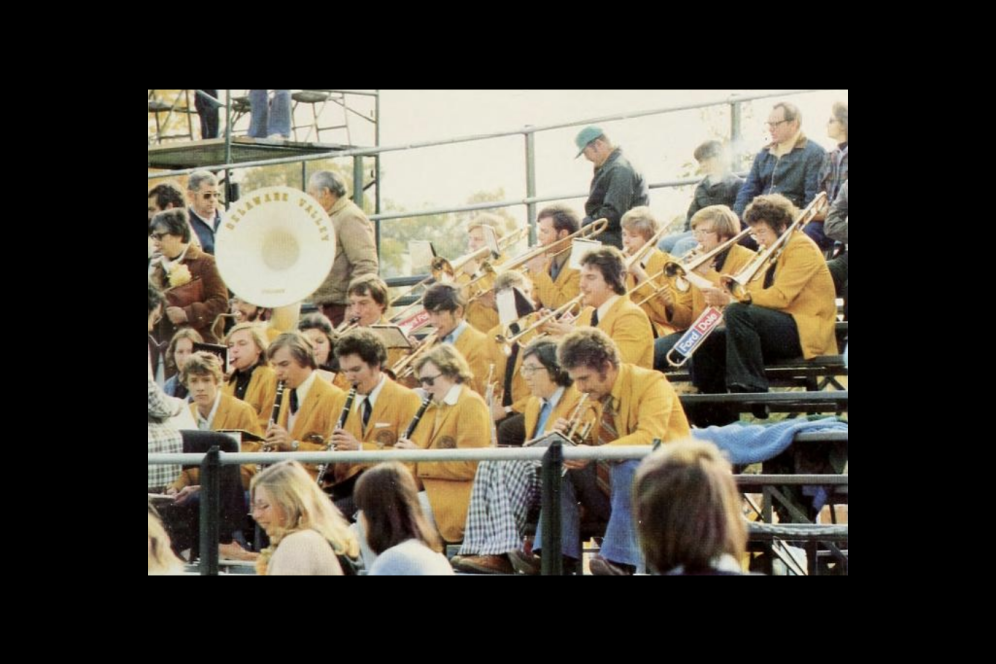 The Aggie Story: The History of Athletics at Delaware Valley University
By Chris Elliott, director of sports information
---
The history of athletics at Delaware Valley University can be traced backed to 1898 when the, then National Farm School, student body organized the athletic association and formed two teams, baseball and football. Students started the programs, organized the teams, managed the operations and created schedules, and of course, participated in practices and games. The team captains also served as coaches. 
The football team was the first program to take to the field in the fall of 1898. The captain was George W. Ibaugh, and the opponent that day was Doylestown High School. For many athletes in the Green and Gold, they never saw a football game prior to that afternoon, much less played in one. The result was a 15-5 setback, and they finished their first season 0-1. It was the only game the team played that year.
Baseball began to play in the 1899 season under the direction of I. Kaufman and I. Tennenbaum but no win-loss records are available from those days. The first records begin with 1912 when baseball finished its first season 0-3. Two years later, the club had improved its mark to 8-1 with Fred Weigle as the captain and coach of that team.
Track was founded in 1912 and the legendary James Work was the captain for the first two years. Work left his mark on the institution in more ways than one, and well beyond athletics. In addition to leading the track program, Work was the captain, coach, and quarterback of the football team in 1911 and 1912. He remained on as head football coach following graduation and compiled a 36-21-4 mark in 10 years. Work would go on to become president and chancellor of the institution and has since seen a number of Athletics sites on campus named in his honor.
In the mid-1920s the athletic department was in need of a new voice as its young programs hit a rut. The school turned to one of its own in Samuel B. Samuels, a 1921 graduate who returned to his alma mater to serve as a student advisor and athletic director. 
While athletic director, Samuels coached the football and baseball teams to fantastic success. The Bulldogs (as they were known back then) football team went 27-4-2 from 1925 to 1929 and recorded three unbeaten seasons (10-0 in 1929, 8-0 in 1931, 6-0-1 in 1932).
Samuels reversed the baseball team's 3-7 mark of 1925 to a 7-3 record in 1926 and directed winning seasons in each of the next four years including a perfect 7-0 in 1930. 
To add to his resume, Samuels brought varsity basketball play to the institution in 1926. After a 3-6 inaugural year, Samuels and the men's basketball team went 37-5 over the next five seasons including a perfect 11-0 record during the 1930-31 campaign. 
By the time Samuels retired in 1945, he compiled a combined 268-97-16 mark over three sports and 20 years at the National Farm School.
Throughout the late 1940s and 1950s the school saw many changes including a reorganizing of the institution that led to changes in the name of the school and the adoption of the Aggies nickname. Football, baseball, and basketball saw continued success.
In 1958, ground was broken for the Rudley-Neumann Gymnasium (now knows as the "upper gym" or "green gym") which would be the home of the basketball team from 1959-1970. 
Change would continue to be the theme through the '60s and '70s as the institution underwent another name change, joined one of the most prestigious collegiate athletic conferences in Division III, built another new gymnasium, erected a stadium, and added seven more sports. 
In 1960 the school was renamed to Delaware Valley College of Science and Agriculture and six years later, joined the Middle Atlantic States Collegiate Athletic Conference. Commonly known as the Middle Atlantic Conference or MAC, it is the largest and oldest Division III conference holding NCAA associate membership. Construction was completed on James Work Gymnasium in 1970 and on James Work Memorial Stadium in 1978 and, at the time, the two facilities stood as the class of the MAC. 
Before 1960, the College-sponsored three athletic teams but over the next 20 years, the number ballooned to 12. And, 20 years after that, the programs grew to 16. The, 20 years after that, 24, with the most recent addition of the women's wrestling team in 2019. 
The football team is the oldest and most storied program on campus and has captured 12 conference championships including nine in the last 16 seasons. The first three titles came in consecutive order from 1980 to 1982 under head coach Al Wilson. After a nearly 25-year lull, the team returned to national prominence with a turnaround season in 2004 that has led to a run of conference dominance. Since 2004, the football team has had 138 wins and 35 losses with seven MAC Championships, three ECAC titles, two MAC-Centennial Bowl victories, and three elite eight appearances. 
The Aggies football team has crowned 13 conference Players of the Year, with over 280 all-conference honorees, over 30 All-Americans, and two Maxwell Club Tri-State Players of the Year. A number of players have gone on to play professional football in various leagues; the most notable being Bill Cottrell '66, Ted Cottrell '69, Chuck Alpuche '81, and Rasheed Bailey '15 who all had stints on NFL rosters. 
Current head coach Duke Greco '03 has been at the helm of his alma mater for seven seasons and is the winningest coach in program history with a 59-11 record and .843 winning-percentage. Other standout coaches include Jim Clements (2006-13; 66-24, .733), G.A. Mangus (2002-05; 35-12, .745), and College Football Hall of Famer Bill Manlove who maintains a position on the staff today as a special advisor to the head coach.  
Baseball and men's basketball, the school's next oldest programs, have each enjoyed pockets of success with notable alumni that have reached the next level or gone on to serve the University. 
Bob Polinsky '73, John Zisk, and Kyle Wenger '15 all spent time with Major League Baseball clubs and since 1998, seven players earned MAC Most Valuable Player awards including Wenger. 
The Aggies baseball team won the MAC Freedom regular season in 1998 and reached the conference championship game in both '98 and 2002. They were crowned ECAC champs in 1999 to cap a school-record 31-7 season and won the title once again in 2003. Matt Altieri (1998), Jason Stackhouse (1999), Tony Delude (2001 & 2002), and Mark Roth (2003) all earned conference MVP awards over that span.
 The head coach of those teams was Hall of Famer Bob Altieri who finished his storied carrier on the diamond in 1992 and coached the team for 19 seasons until retiring as head baseball coach in 2018. Athletic Director Emeritus Frank Wolfgang coached the team for 22 years and went on to hold a number of positions over his 45 years at the institution. The field the baseball team calls home today is named in Wolfgang's honor. 
Men's basketball had early success thanks in large part to Donald Sechler who came to the program as a freshman in 1967 and finished his career with 1,784 points and 1,357 rebounds – marks that still stand as program records over 50 years later. Since 2008, the Aggies have won 155 games with six Middle Atlantic Conference (MAC) Freedom tournament appearances, four berths in the conference title game, three MAC Freedom championships, and three trips to the NCAA Division III playoffs. James Jones had a record-setting season in 2010-11 to cap an amazing three-year career with DelVal. That season, he earned Freedom Conference Player of the Year and All-America honors - the first in program history - and set an NCAA Division III record for consecutive free throws made in one season (66). Jeremy Beckett achieved All-America status in 2012-13 and totaled six postseason awards in his career.  Three years after Beckett, Chris Moran became the third MVP and All-American. Jones, Beckett, and Moran each led their teams to the program's only conference championships in 2010-11, 2012-13, and 2014-15, respectively. 
Contesting football as the most storied program in DelVal Athletics history is the men's wrestling team. Established in 1962, the Aggies have won 15 MAC Championships, seven regional titles and six NCAA Division III top-five finishes, establishing themselves as one of the premier wrestling programs in the country. The Aggies have had just four losing seasons since 1969-70 and have posted three undefeated campaigns in their history. In addition to 15 conference titles, the Aggies have also had 12 runner-up finishes. The 1988-89 squad went a perfect 18-0 and earned the Division III number one ranking during the season. They crowned three individual national champions that year and finished as the nation's runner-up. In 2004, DelVal finished fourth at the NCAAs and brought home a national trophy.
Individually, there have been 11 national champions, 82 All-Americans and 110 MAC Champions. One of the national champions is former head coach Brandon Totten, who captured back-to-back Division III titles in 1995 and 1996 and is a member of the national Hall of Fame. He is one of three Aggies to win multiple championships. Shaun Smith went 88-1 with three NCAA Division III titles in the late '80s and Roseberry joined the select group as he won the final 60 matches of his career. 
Nobody can speak of DelVal wrestling without mentioning Robert Marshall. Marshall compiled a 400-104-7 record in 35 years of coaching, including a 363-67-0 mark and 10 MAC championships in 28 years with the Aggies. At the time of his retirement in 2002, he was one of three coaches in Division III wrestling history to reach the 400-win plateau and his .790 winning percentage ranked third all-time. Marshall never suffered a losing season in 27 years at Delaware Valley. In total, he coached seven national champions as well as 42 All-Americans, 14 Scholar All-Americans and 83 MAC champions and earned MAC Coach of the Year honors on five occasions. Marshall has been named to nine different wrestling Hall of Fames. 
Men's track and field, cross country, golf, and tennis all premiered at the college in the early '60s while men's soccer came in 1976 and men's lacrosse rounded out the men's athletics programs when it debuted in 2013.
Golf won the MAC Championship in 2005 and finished as runner-up in 2003 and 2006 after undefeated seasons. Two players have earned individual crowns and Doug Linde '91 has coached the team for the last 25 years and earned coach of the year honors in 2005.  
Track and Field finished runner-up in the conference on five different occasions, but individually it has groomed 16 All-Americans with four athletes that earned multiple national honors. Leading the way, and one of the most decorated athletes in DelVal history was Tariq Thomas ('18) with seven different All-American accolades including five top-3 finishes at the National Championships. 
Women's sports were introduced in the 1970s with field hockey and women's basketball, and by 1994 volleyball, cross country, track and field, softball and soccer emerged. In 2013, the department continued to add women's teams with tennis, golf, and lacrosse joining the fray followed by two varsity equestrian programs and a varsity cheer program. 
Janice (Kirk) Eisenmann '87 was the first woman inducted into the DelVal Athletics Hall of Fame. She played field hockey and basketball. Since then, 17 women have been enshrined and eight have earned All-America honors. 
In basketball, the lady Aggies captured an ECAC Championship in 2001 after a record-breaking 21-6 season under head coach Laura Hogan. Hogan, a 1990 graduate, starred on the team during her four years at the University and is a member of the DelVal and MAC Hall of Fames. She is currently the longest-tenured coach with the Green and Gold as she prepares to enter her 26th season. A two-time conference MVP herself, Hogan has coached three players to the same honor including Alisa DiBonaventura ('01) who became the first DelVal basketball player - male or female - to be named an All-American and Eireann Anastasi ('16) who earned three different All-America honors and was also an NCAA Division III Woman of the Year finalist.
The women's cross country and track and field programs have produced four All-Americans combined. Caitlin Dorgan ('11) is the best runner to come through the University as a four-time all-conference honoree. In 2010, she became the first cross country runner to win the MAC Championship and did so on the team's home course to cap a run of seven straight invitational titles that season. She was named the MAC Runner of the Year for her efforts and earned All-America status with a top-30 finish at the National Championships. 
Meghan Donovan '12 was a 2011 All-American in the indoor and outdoor track and field high jump event and won three conference titles in her career. Alexis Maylor '14 won three pentathlon titles at the MAC Championships, was named the MAC Field Athlete of the Year in 2014, took the ECAC Championship in the heptathlon, and qualified for the National Championships twice.
Most recently, Jamie Stefani '19 completed the greatest career in DelVal softball history and earned All-American honors in 2018 and 2019. She owns nearly every pitching and hitting record in program history and was a four-time all-conference honoree.
The Equestrian Hunt Seat Team, though not an NCAA affiliated sport, has crowned three IHSA National Champions and earned their highest national team finish with a fourth-place showing in 2019. 
To this day, the DelVal Athletic department has crowned a total of 153 All-Americans, 45 academic All-Americans, 46 conference players of the year, 14 national champions, and 32 conference champions. The student-athletes continue to epitomize the values of Division III that equally emphasizes both academic and athletic careers. The history of the department is 125 years old and continues to evolve every day with new accomplishments, student-athletes, teams, coaches, and records.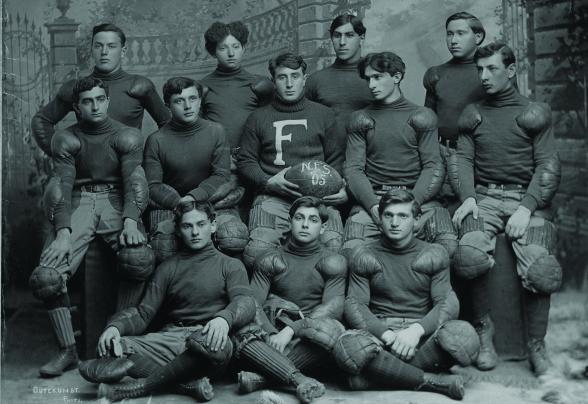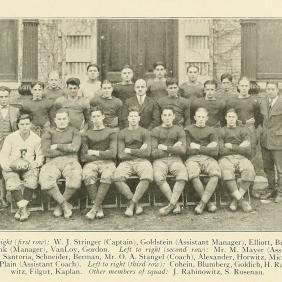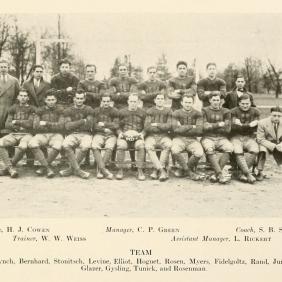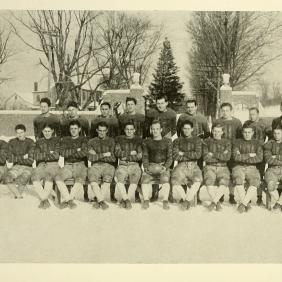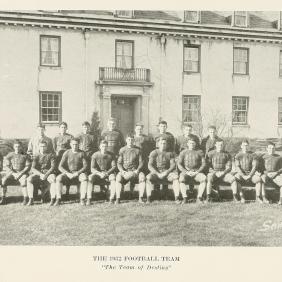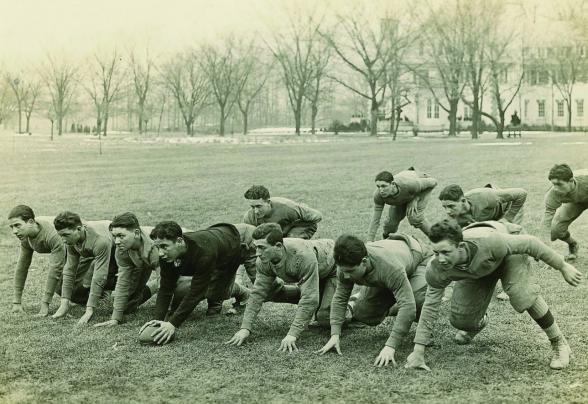 Share your pictures, video, words
Find your yearbook
Going back to 1924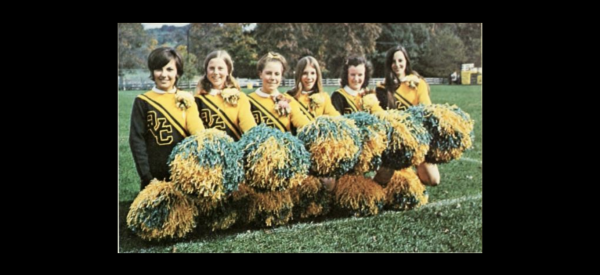 Give to the 125th Anniversary Scholarship Fund
As we launch our 125th Anniversary Celebration at Delaware Valley University, we are asking you to consider providing access to a college education for a student with a gift to the 125th Anniversary Scholarship Fund. Your generosity will be part of a tradition as old as the University itself. Providing affordable education has been part of our mission from day one, and today, 99% of our students receive some level of financial aid. Please donate today. 
All gifts to the 125th Anniversary Scholarship Fund will be recognized on the 125th Anniversary website and in the fall 2021 issue of Horizons magazine.