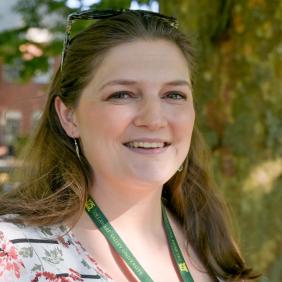 Claire
Drolet
,
Access Services Librarian
Claire Drolet is an access services librarian at Delaware Valley University. She has a master's degree in library and information science from Drexel University with a specialization in digital libraries.
"In the library world, I'm most interested in physical and digital circulation analysis, patron experiences and preferences, and copyright law. I'm also passionate about the One Health Initiative and enjoy research on equitable solutions for people, animals and the environment."
EDUCATION
B.A. in English Language and Literature (with a minor in Classics and Mediterranean Studies) from Penn State University, 2011

M.S. in Library and Information Science (specialization Digital Libraries) from Drexel University, 2015