In response to the increasing demand for employees with specialized training in cannabis production and agribusiness, the department of Plant Science, Landscape Architecture and Environmental Science offers a Horticulture major with a specialization in Cannabis for students desiring a four-year degree, or a stand-alone 17-credit one-year certificate in Cannabis.
DelVal's program, unlike most other cannabis programs available today, takes an educational approach that includes a strong, science based, theoretical foundation complemented by experiential learning and training opportunities with cutting-edge technologies that include several hands-on laboratory exercises throughout the curriculum.
This program is open to degree students to complete as part of their studies. Current students should consult with their academic advisor about how the certificate courses can fit into their individual academic and career plans.
DelVal also welcomes part-time students who wish to earn the Cannabis Studies certificate only.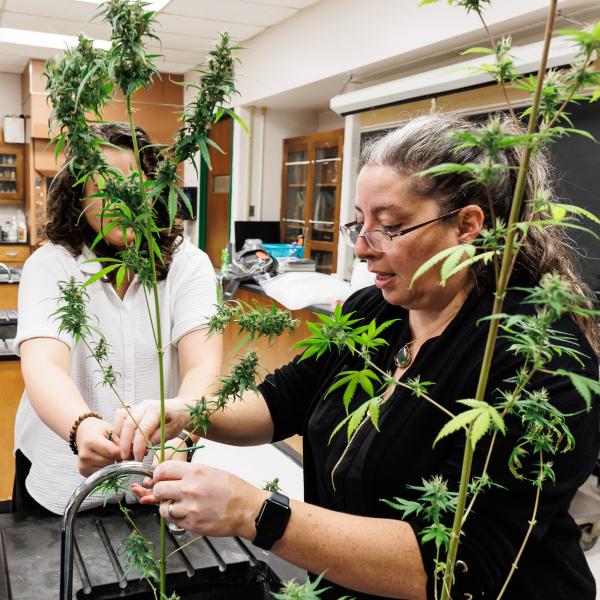 Dr. Carla Garzon Speaks with Matt Leon on KYW Newsradio In-Depth Podcast
Industrial hemp can be found everywhere — in clothes, cosmetics and even automotive and construction fiberglass. But in the United States, the stigma surrounding hemp, and marijuana products in general, limit its use. Dr. Carla Garzon is the K.H. Littlefield Endowed professor of plant science at Delaware Valley University. She's also the leader of their Cannabis Research Program. She explains what the program does and talks about the benefits of working with cannabis.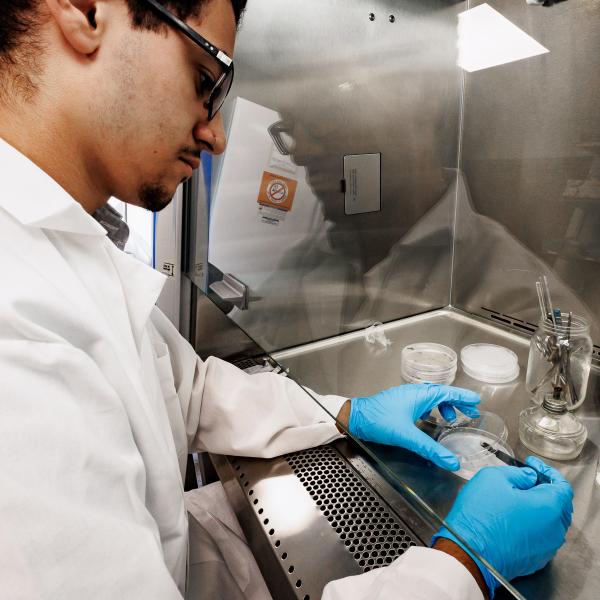 Cannabis Studies Certificate for Part-Time Students
DelVal welcomes part-time students to apply and enroll in this program. 
Cannabis Research 
---
The Cannabis Research Program is led by Dr. Carla Garzon, K.H. Littlefield Endowed Professor of Plant Science, and is focused on diverse aspects of controlled environment and field hemp production and processing, as well as manufacturing hemp derived products. 
Plant Pathology: Identification, report and management of emerging diseases of hemp in Pennsylvania, assessment of fungicide resistance and hormesis in fungal pathogens, population genetics of airborne fungal pathogens of hemp as part of a collaborative project with Cornell University, and development of next generation sequencing based diagnostic methods of plant pathogens in collaboration with colleagues at Oklahoma State University and Penn State University.
Crop Breeding: Currently we have two hemp breeding projects in progress. The first project is a collaboration with colleagues at University of Wisconsin and USDA-ARS focused on amplifying seed of feral hemp under controlled environment that will be deposited in the USDA Hemp Seed Bank as germplasm that can be used to breed new hemp varieties with pest and disease resistance, and better adapted to production conditions in the north of the US. The second project is focused on development of hemp varieties with residual levels of cannabinoids that can be used safely as educational tools in the classroom setting for courses on genetics, breeding, crop science and seed science.
Hemp Product Development: The goal of this area of research is to develop and standardize protocols for artisanal processing of hemp grain, fiber and flower to produce raw manufacturing materials, and for manufacturing diverse hemp-based products. These protocols are transferred in the classroom and the laboratory to the students in the Cannabis Academic programs.
A Message About Cannabis Research and Education at DelVal 
DelVal uses industrial hemp exclusively in all hands-on activities of our educational and research programs. Although both belong to the species Cannabis sativa L., hemp is not marijuana (like dogs are not wolves). Hemp is a multipurpose crop defined by the U.S. Congress as cannabis varieties that have no intoxicating effects, since they only contain residual amounts (0.3% or less in dry weight) of delta-9 tetrahydrocannabinol (THC), the main cannabis chemical with psychoactive effects on humans.
Cannabis Courses for Horticulture Specialization or Certificate
In this course, students learn fundamental information about cannabis biology, geobotany, pharmacology, historical and current medicinal and industrial uses, general legal and regulatory issues of the cannabis industries (industrial, medicinal and recreational), economic facts and forecast, as well as basic business and supply chain considerations, and a brief introduction to hemp processing, manufacturing and product development. Note: DelVal uses hemp (THC< 0.3%) in all the hand-on activities in cannabis related courses.
Students learn applied aspects of industrial hemp production (indoors and outdoors), as well as fundamental aspects of processing, manufacturing, business development, as well as environmental considerations, soil health, and sustainable hemp production. Note: DelVal uses hemp (THC< 0.3%) in all the hand-on activities in cannabis related courses.
Student learn principles involved in the construction, maintenance, and utilization of greenhouse facilities and equipment, including the management and sanitation of the greenhouse environment, as well as general considerations for sustainable greenhouse crop production and business development.
Students learn fundamental principles of plant nutrition, nutrient solution formulation, preparation and monitoring, controlled environment agriculture system types, medium types, irrigation systems, lighting technologies, maintaining growing parameters, plant tissue and water analysis.
Students learn how to start a plant-based business. It includes a major project where students write a marketing plan with Strengths, Weaknesses, Opportunities, and Threats (SWOT) analysis, which they present in a "shark-tank" -style event.
Students will learn how to produce medicinal plants, phytosanitary considerations, and how to prepare medicinal products, such as extracts and tinctures.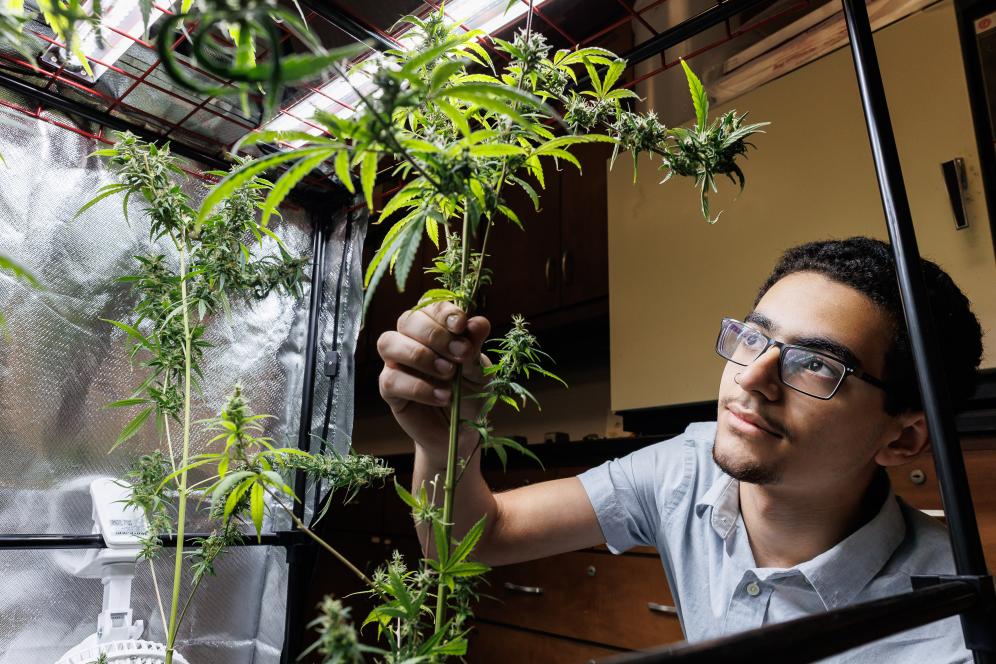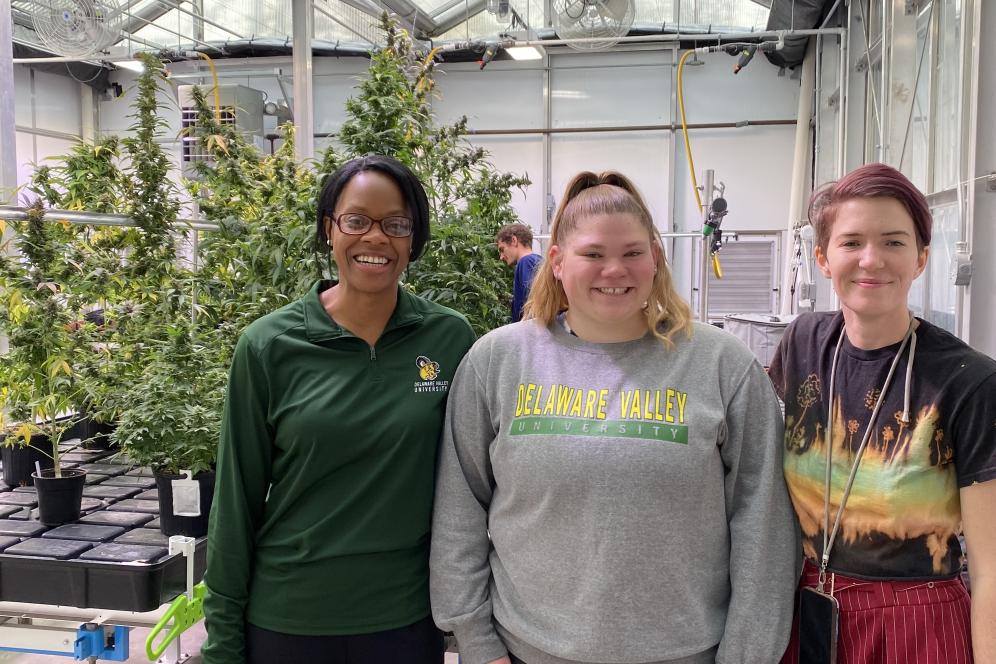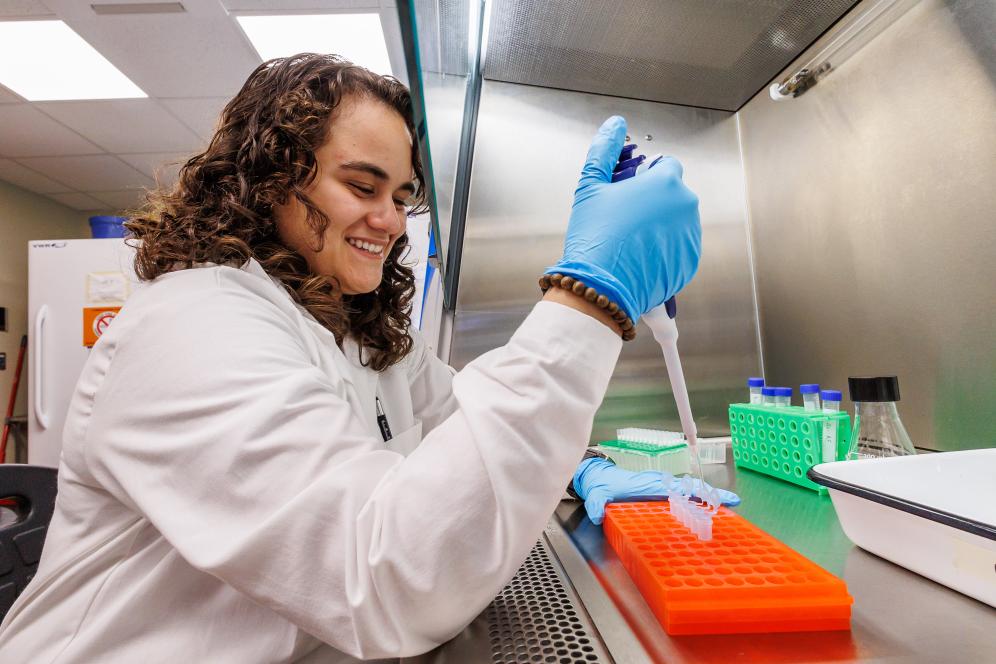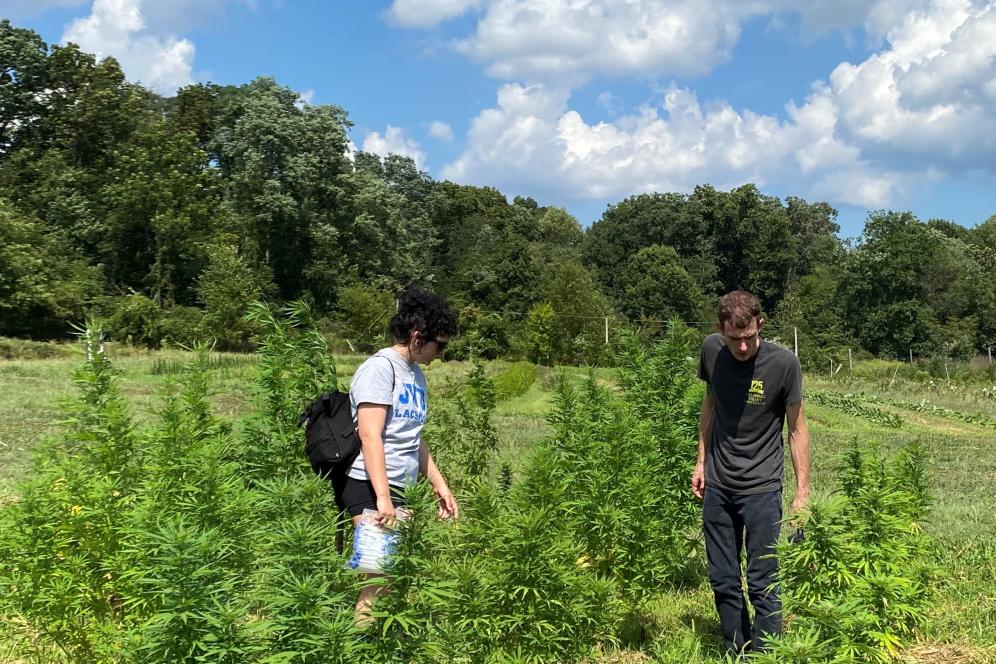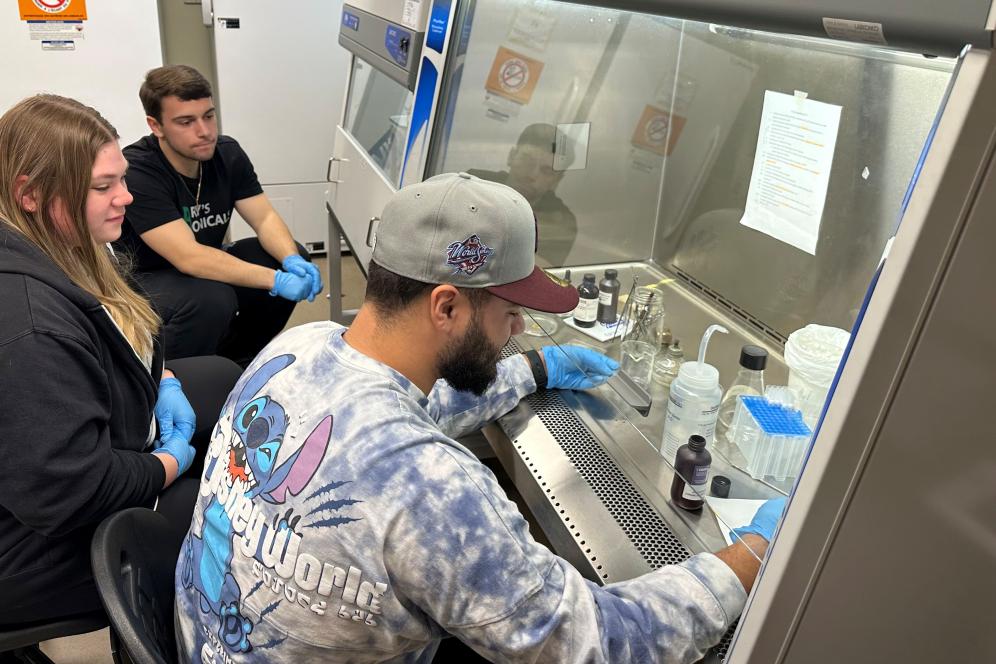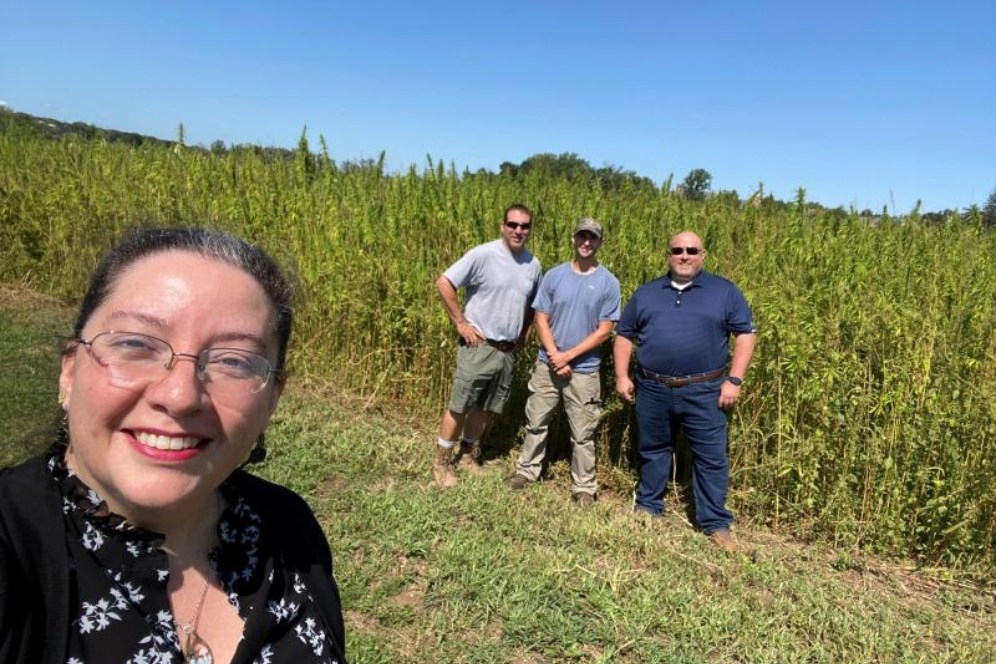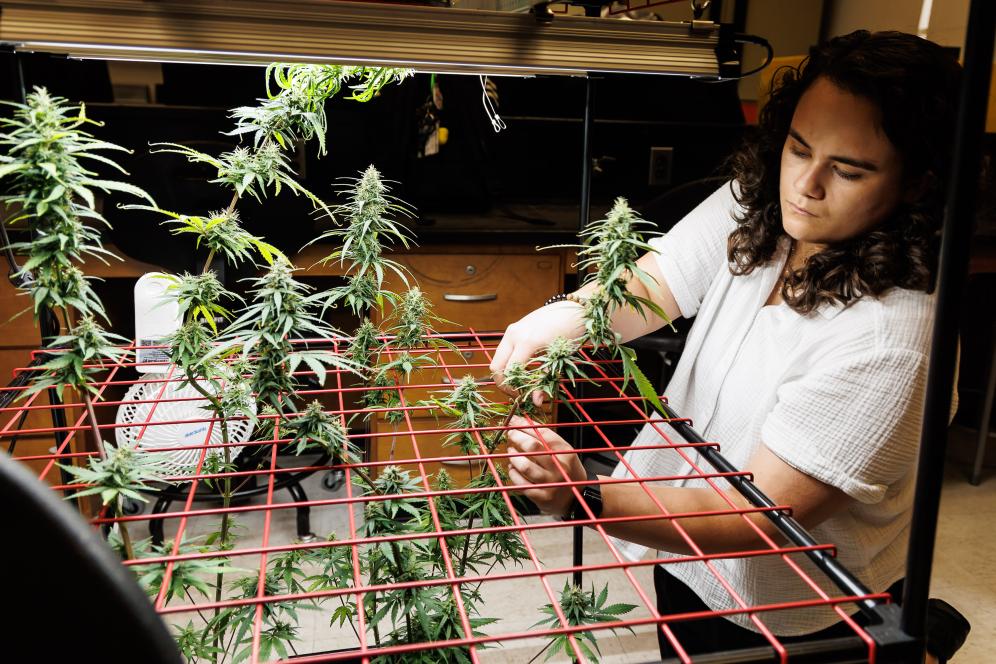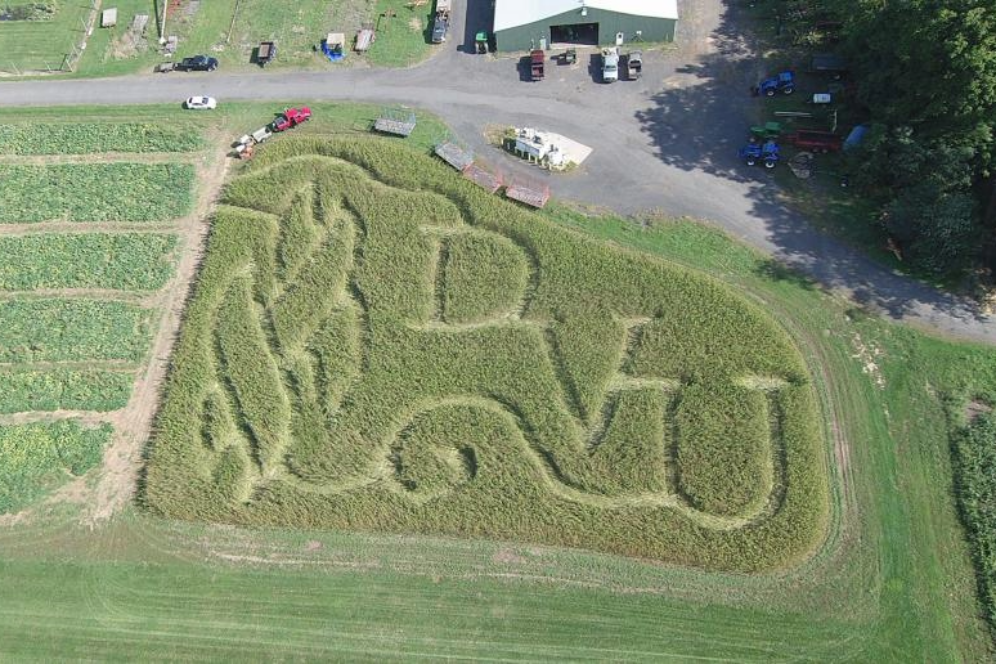 Contact
Dr. Jacqueline A. Ricotta
,
Chair, Department of Plant Science and Landscape Architecture, Professor