Horticulture and the plant sciences are a part of everyone's lives. If you have eaten a fruit or vegetable, seen the beauty of flowers, walked in a park or enjoyed a garden, there was undoubtedly a plant person working to provide these experiences. 
---
The horticulture degree program at Delaware Valley University can offer you the opportunity to study many different subjects pertaining to the plant world such as botany, plant physiology, vegetable and flower production, pest management, and hydroponics and greenhouse management. Your courses will cover both organic and conventional agricultural approaches to horticultural crop production. Our graduates are well equipped to work in any production system in both field and controlled environments.  
The faculty members in our horticulture program are extremely knowledgeable and experienced, and they maintain numerous industry connections.
You will receive one-on-one advising and mentoring from our faculty
We offer multiple teaching tools and techniques, including more than 1,000 acres of living laboratories
Our students have domestic and international travel opportunities in the Global Field Studies course
Our horticulture students have access to vegetable production areas on campus, the Roth Center for Sustainable Agriculture (which boasts a high tunnel and a certified organic field), and more than 12,000 feet of modern greenhouse space with many types of hydroponic and aquaponics production systems. Our campus itself is a 60-acre arboretum. We also have orchards located on both the main campus and the Gemmill Farm. You will gain knowledge in current lab techniques, insect, weed and plant disease identification, and soils and soil fertility.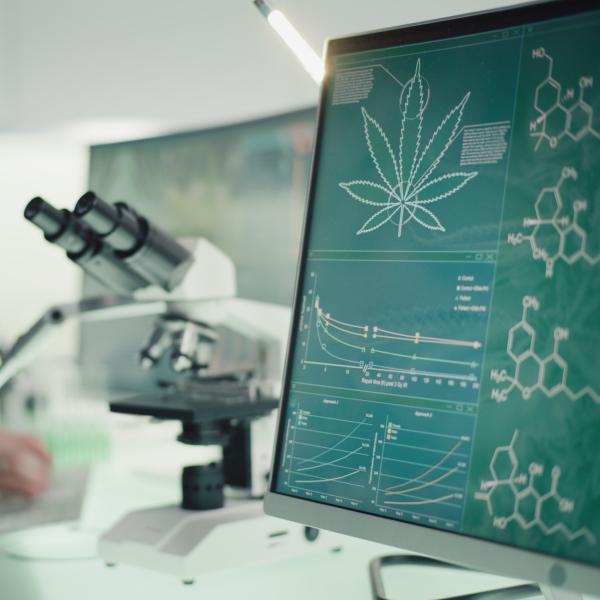 New! Specialization or Certificate in Cannabis
In response to the increasing demand for employees with specialized training in cannabis production and agribusiness, the department of Plant Science, Landscape Architecture and Environmental Science offers a Horticulture major with a specialization in Cannabis for students desiring a four-year degree, or a stand-alone 17-credit one-year certificate in Cannabis.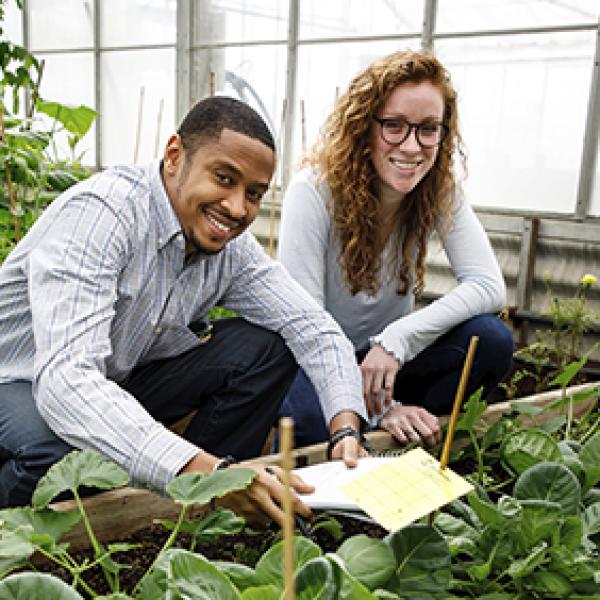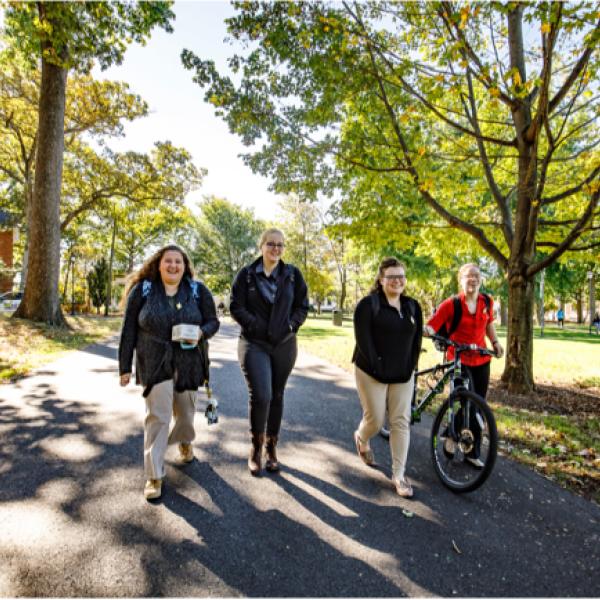 average scholarship and grant amount awarded to freshmen in 2022-23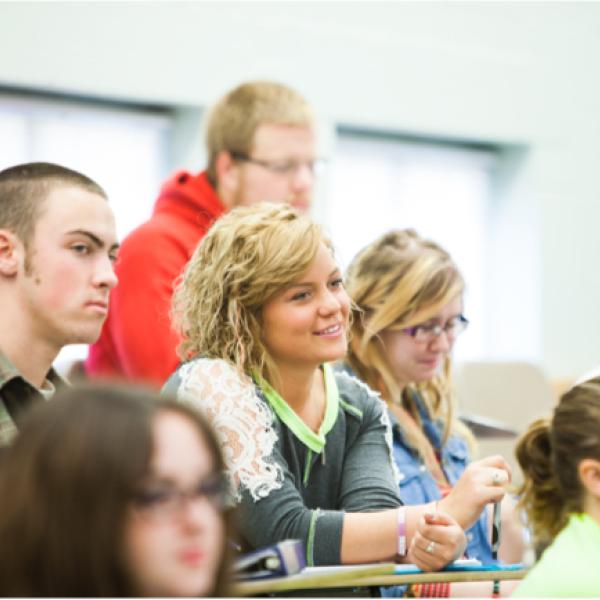 All the professors in my major have pushed me to take on experiences that they think would benefit my future. They always want to hear about what my next plans are and what they can do to help me with my goals."
Larissa Li '23, B.S. Horticulture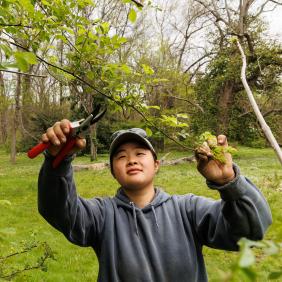 HORTICULTURE AT-A-GLANCE
Delaware Valley University will prepare students for various careers in horticulture with diverse course offerings.
 
Sample Horticulture Courses:
Botany of Vascular Plants
Plant Physiology
Plant Pathology
Plant Propagation
Plant Breeding and Genetics
Commercial Fruit Production
Commercial Vegetable Production
Hydroponics
Greenhouse Management
Integrated Pest Management
Organic Food and Fiber
Principles of Sustainable Agriculture
Marketing of Horticulture Products
Medicinal Plants
Specializations:
Commercial Crop Production and Marketing
Certificates: 
Horticultural Therapy 

Organic Farming Certificate Program 
Possible Minors:
Agribusiness 
Business Administration 
Communication 
Food Systems 
Policy Studies 
Writing 
Related Programs:
Crop Science
Sustainable Agriculture Systems
Turf Management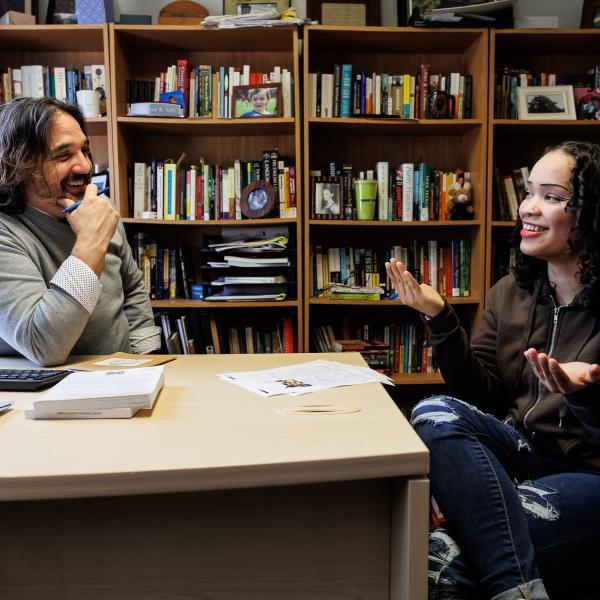 NEW! One Health Communication Minor
The One Health Communication minor provides students with the opportunity to bridge the study of writing and rhetoric with the sciences. Students who complete this minor will enhance their analytical and communication skills related to sciences including the University's pre-veterinary, pre-health, STEM and science programs. They will gain skills for effectively communicating science topics to non-scientists and the general public.
Career Paths
The horticulture degree program at DelVal is known as a leader in hands-on, practically oriented horticulture programs. In addition to the comprehensive in-classroom education, the real-world, hands-on experience our students gain helps set them up for successful careers in the industry after graduation. Our graduates have pursued careers with:
Botanical gardens and arboreta
State and federal agencies such as the USDA
Agricultural product sales and marketing companies
Agricultural research and education organizations
Greenhouse and nursery production facilities
Florists and floral companies
Garden centers
Food and agriculture-related nonprofits
Farms or other businesses
Crop management companies
Learn more about career opportunities in horticulture!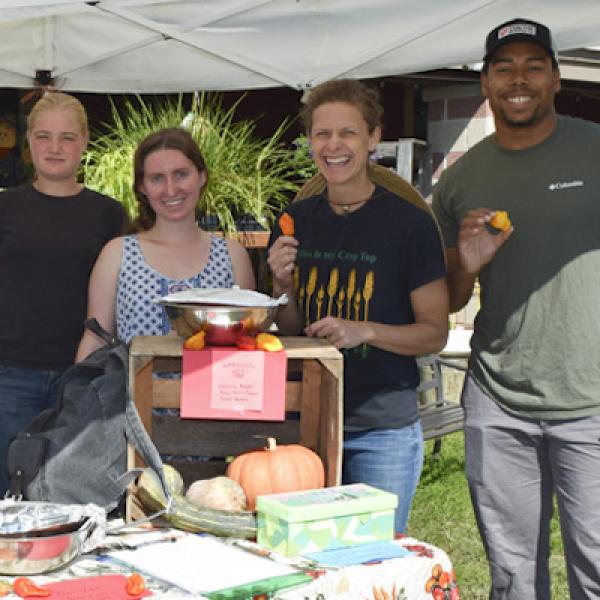 Get Involved
Student Clubs & Organizations
Horticulture Society - Expand your knowledge of horticulture through club projects, field trips, discussions, and guest speakers!
Floral Society - Expand your knowledge through field trips, speakers and practicing floral techniques!
Plant Breeding Club - Work with other students to increase knowledge of plant sciences and agricultural technology!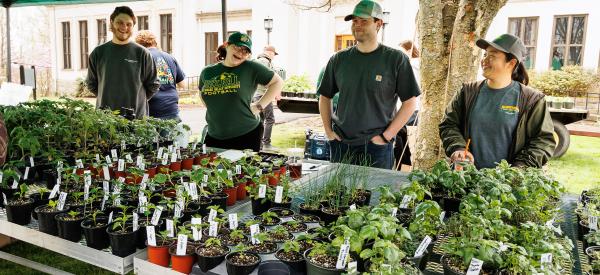 The Experience360 Program gives you the opportunity to apply classroom lessons to real-world activities like internships, career exploration experiences, student research, study abroad, leadership development and more.
Contact
Dr. Jacqueline A. Ricotta
,
Chair, Department of Plant Science and Landscape Architecture, Professor