The nutrition science major prepares students to pursue a graduate degree to become a Registered Dietitian Nutritionist (RDN) or to begin careers in community nutrition or foodservice management. These majors promote health and well-being and help people in clinical, sports, and public health settings.
---
Graduates with a degree in Nutrition Science are able to pursue graduate studies or start careers such as:
The nutrition science major is a four-year program promoting health, managing disease, and optimizing of quality of life.  Courses focus on science, nutrition, the human body, and psychology with advanced course work in medical nutrition therapy.
The program provides hands-on labs and experiential learning in food preparation, food systems, sustainable agriculture, research, and management. Campus offers orchards, gardens, green houses, hydroponic and aquaponics facilities, and 1,000 acres of crop and animal production. Job growth for nutrition majors is strong.
Registered dietitian-nutritionist (master's degree required)

Nutrition educator

Public health Educator

Food service manager

Food science careers

Community health worker

WIC Women, Infants, and Children

School food service

Author (books, magazine articles, nutrition education materials)

K-12 teacher (health, science, math)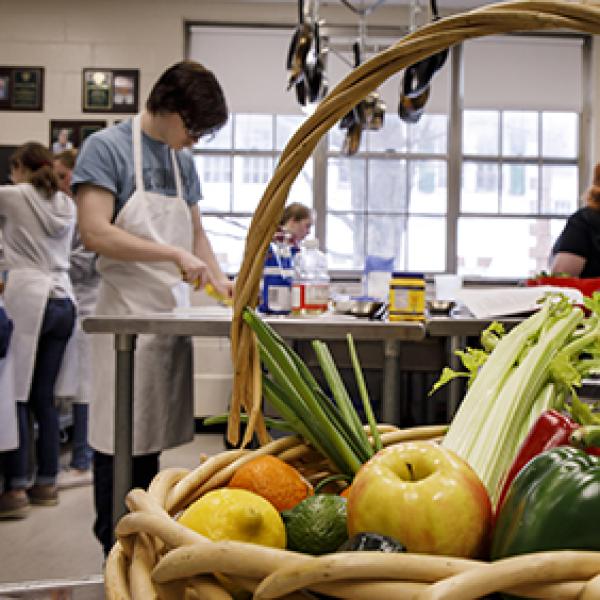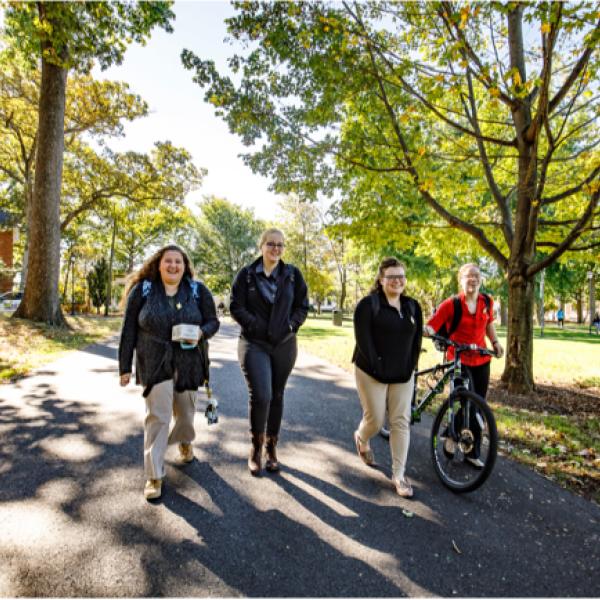 average scholarship and grant amount awarded to freshmen in 2021-22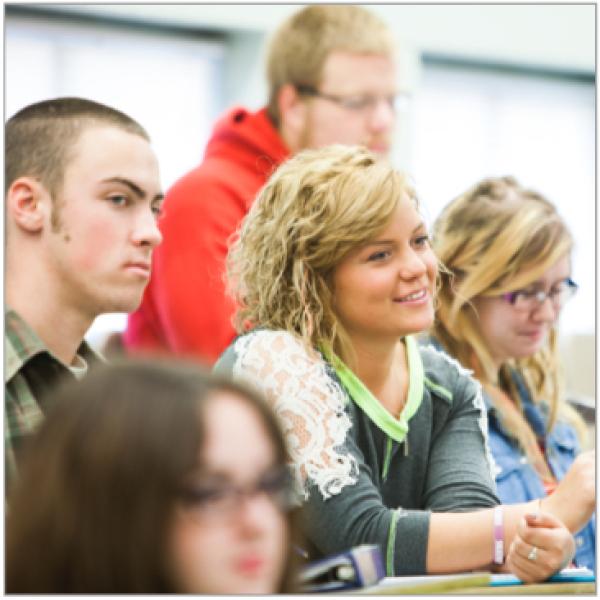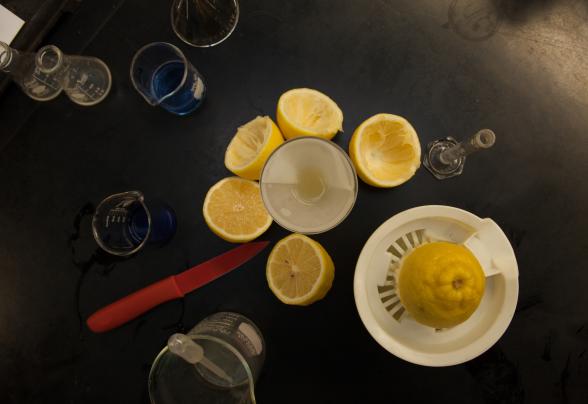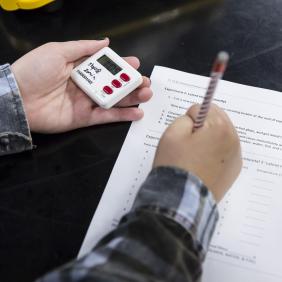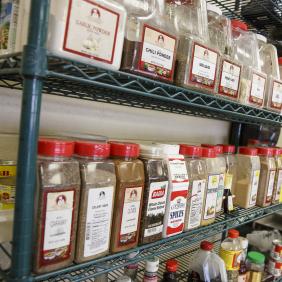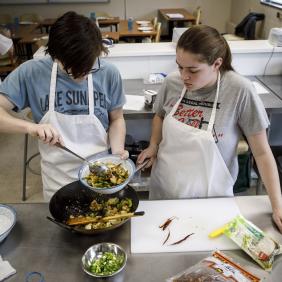 Delaware Valley University was more than just a university, it was my home away from home. DelVal fully prepared me for the future. I will be forever grateful for the excellent education, close relationships, and core values I have gained from this school.
Michelle Handal '19 | B.S., Food Technology with Nutrition Specialization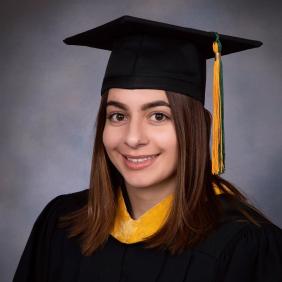 Nutrition Science AT-A-GLANCE
Delaware Valley University will prepare students for various careers in the field with a diverse course offering.
Sample Course:
Biology
Chemistry
Intro to Nutrition
Anatomy
Physiology
Macronutrients
Medical Nutrition Therapy 1
Medical Nutrition Therapy 2
Foodservice Management
Food Chemistry
Sanitation Management
Related Programs:
Food Science
Restaurant and Food Service Management
Possible Minors:
Agribusiness Minor
Biochemistry Minor
Biotechnology Minor (for Food Science and Food Technology Specializations)
Business Administration Minor
Communication Minor
Food Systems Minor
Policy Studies, Minor
Writing Minor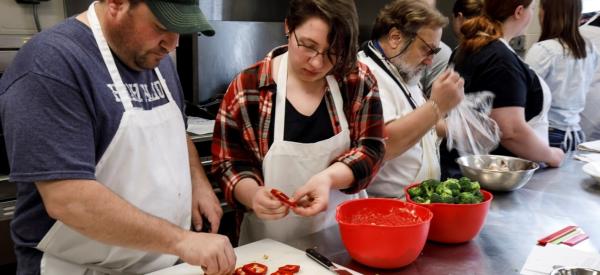 The Experience360 Program gives you the opportunity to apply classroom lessons to real-world activities like internships, career exploration experiences, student research, study abroad, leadership development, and more.
Food Technology Specialization
The nutrition science specialization is a four-year program that emphasizes food and health promotion and is extremely beneficial in preparing you for a career in nutrition science or the medical profession. The specialization is designed to enhance your ability in chemical, biological, and food science as they are defined by nutrition. This area of study will prepare you for a career concentrating on disease prevention, preventative health issues, and the nutritional enhancement of food products in the industry.
Career Opportunities
With 100 percent of our students having real-world, hands-on experience, graduates with a degree in food technology with nutrition science specialization may go on to earn a graduate degree or work with their bachelor's in various areas of the industry such as:
School food service

Quality assurance and safety

Foodservice management

Lifecare and retirement facility manager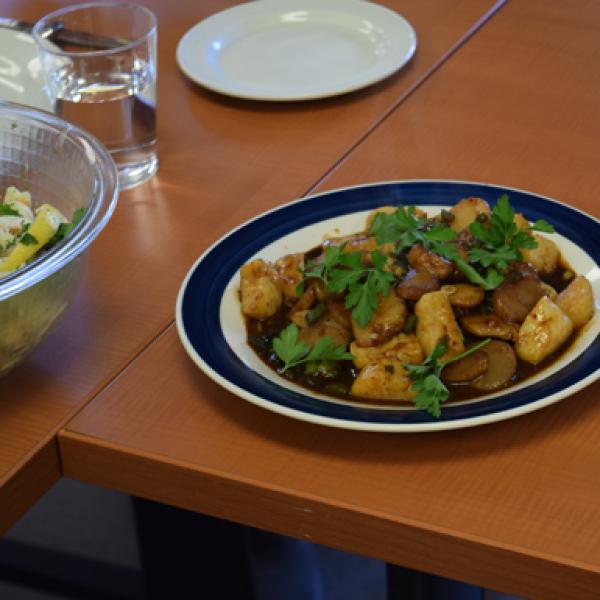 Student Clubs and Organizations
Food Industry Club
The Food Industry Club is a student chapter of the Institute of Food Technologists.
Contact
Tom Zhu
,
Chair and Associate Professor
OFFICE LOCATION: 231A Mandell