Experiential learning is at the heart of a DelVal education. As we equip our students with the knowledge they will need to understand the issues of the day, we also provide opportunities to learn and practice the leadership skills essential to addressing them directly.
With leadership opportunities through clubs and organizations, in Resident Advisor positions, and through LeaderShape, you'll have a plethora a ways to grow in and out of the classroom.
"Through LeaderShape I was able to make many lasting connections and friendships while also strengthening my leadership skills. I learned what it truly means to be a leader and how I can always grow. Everyone can benefit from LeaderShape, even those who may feel that they don't have strong leadership skills."
Andrew Szalus '26 | B.S., Conservation & Wildlife Management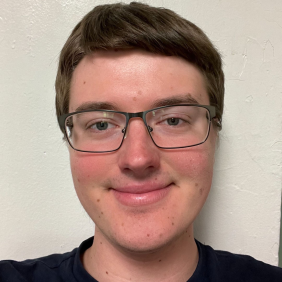 Leadership Opportunities
Resident Advisors (RAs) are student leaders who live in the residence halls for the purposes of assisting students build strong communities through residence hall programs. Given these responsibilities, RAs must maintain a high standard of academic achievement and personal conduct.
To learn more about becoming an RA, please contact housing@delval.edu.
LeaderShape partners with institutions and organizations large and small, across the United States and throughout the world in order to create a just, caring, and thriving world where everyone leads with integrity and a healthy disregard for the impossible. Students create their personal visions based on their values and "explore not only what they want to do, but who they want to be." The immersive program is designed to help participants positively impact the communities and organizations they will go on to lead and serve in the future. 
To learn more about LeaderShape, please contact Justin Brouse at justin.brouse@delval.edu. 
As an outgrowth of the GROW Into Your Future initiative, commissioned by the Board of Trustees and under the leadership of the Vice President for Campus Life and Inclusive Excellence and the Vice President for Academic Affairs, a cross-campus working group focused on enhancing advising and mentoring at DelVal. An outcome of this working group is an institutional wide peer mentoring program for first-year students embedded within the DelVal Experience I course. Through the First-Year Peer Mentor Program:
Mentors will support first-year student as they navigate their first year at DelVal.
Mentors will be integrated into a section of DelVal Experience.
Mentors will provide mentees with academic, social, and personal encouragement under the guidance of a DelVal Experience Instructor.
Mentors will assist mentees with college transition challenges and resource referral
Mentors will be responsible for a small group of student mentees within each course section.
Mentors will also communicate outside of class and attend campus events and activities with mentees.
The position description provides a complete overview of the peer mentor role. The principles of practice describe how peer mentors demonstrate the core values of the University. 
Campus Community: If you have a student to recommend please email the student's name to fypeermentor@delval.edu. The Working Group will reach out to all recommended students to encourage them to apply.
For more information on the peer mentor program, please contact Andrew Moyer at andrew.moyer@delval.edu.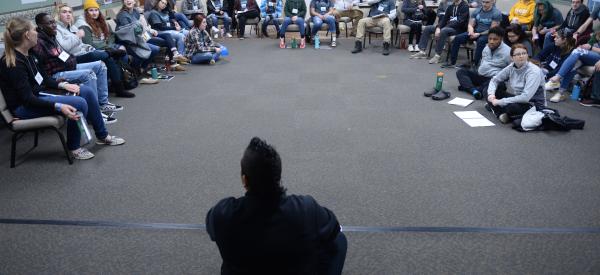 Earn E360 Credit!
DelVal is serious about leadership development. Eligible activities can be used to fulfill your experiential learning credit through our E360 Program.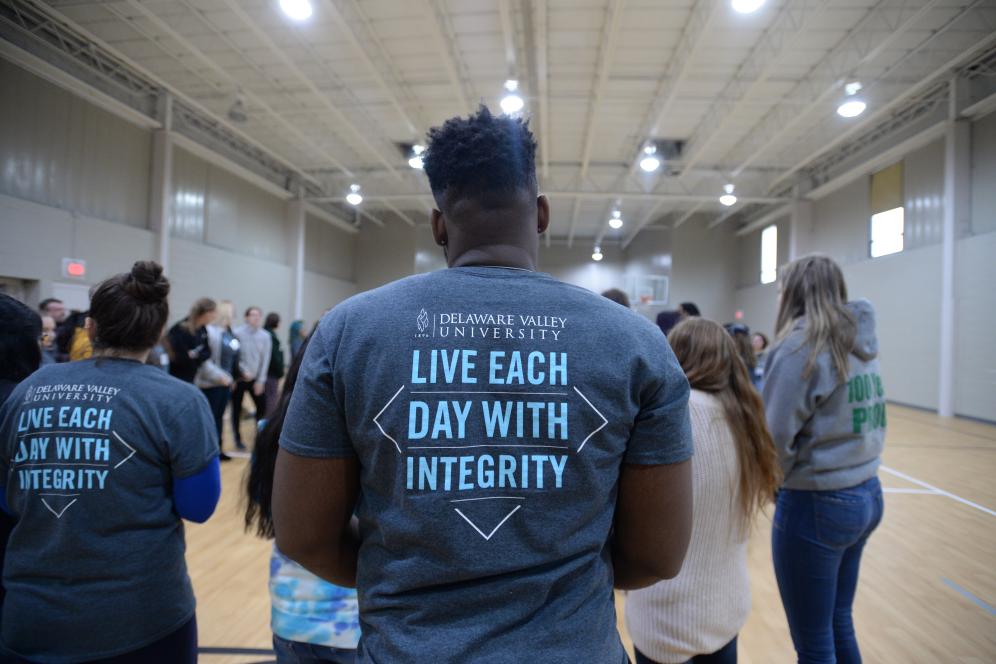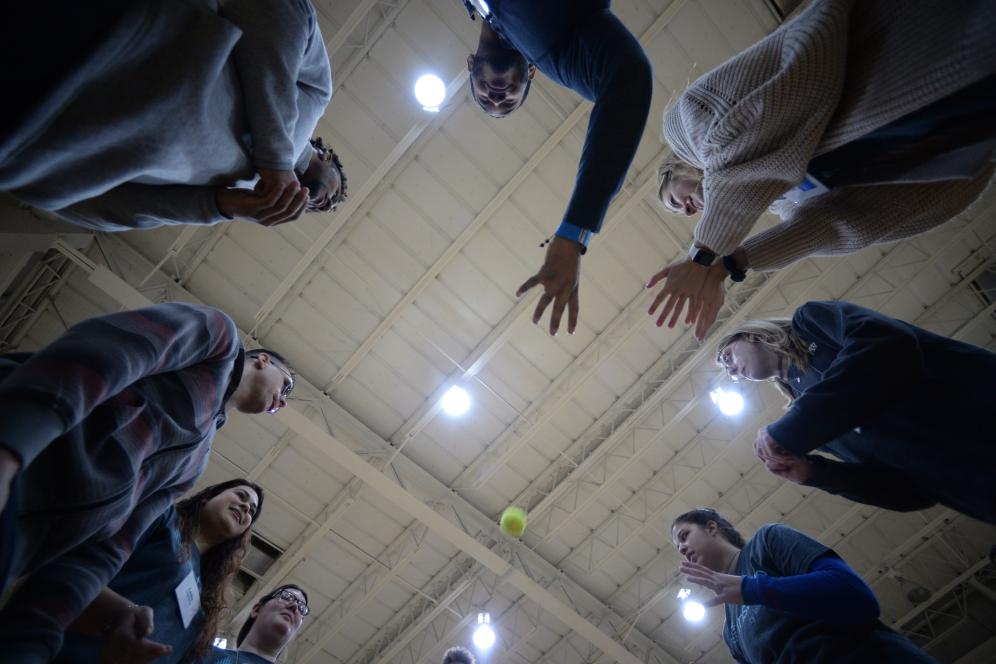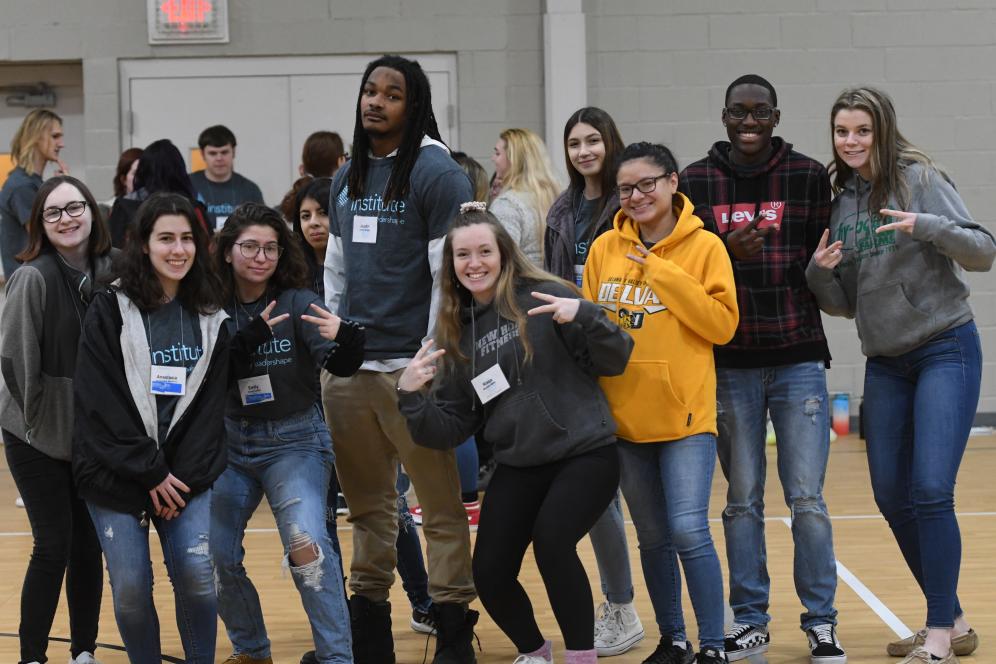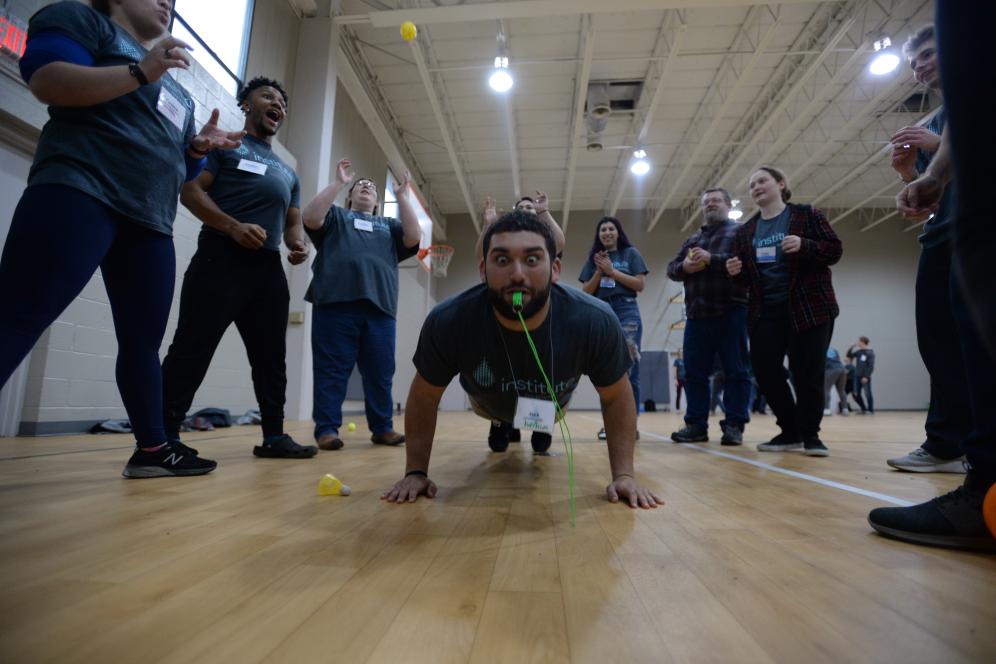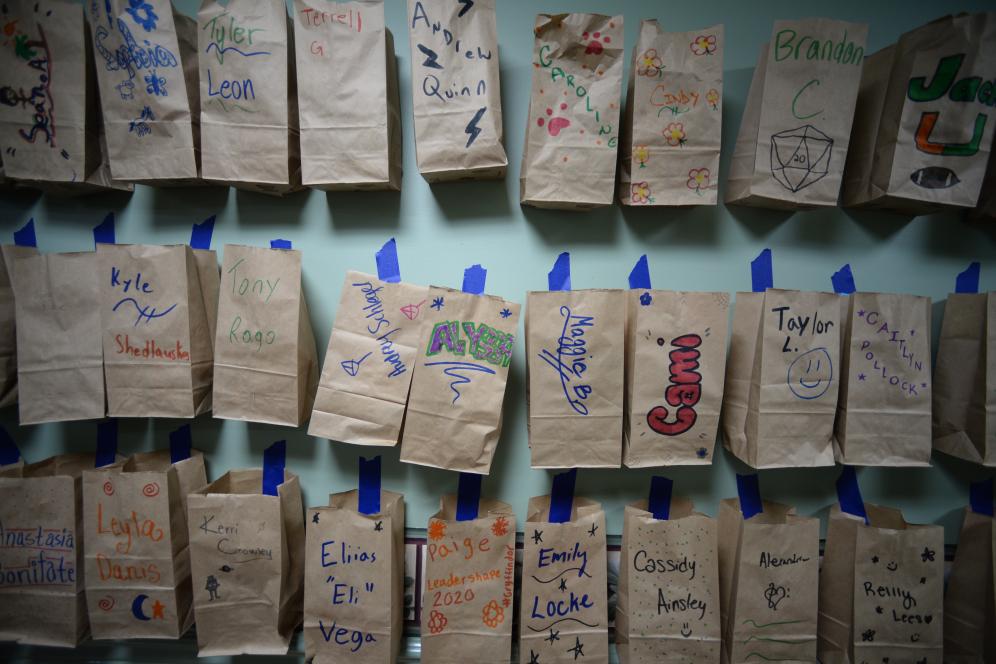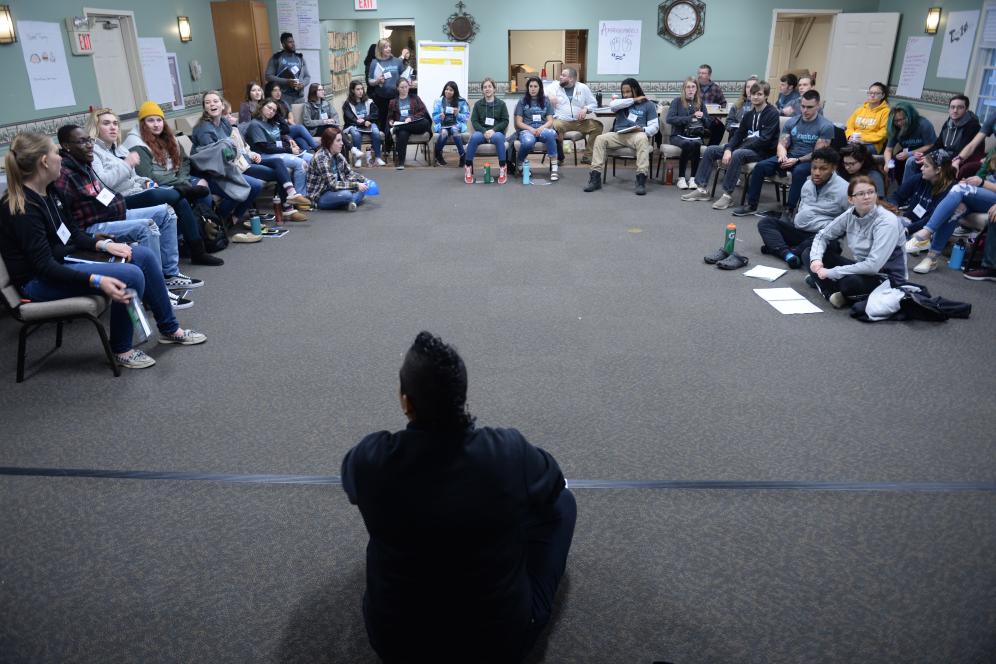 Contact
Justin Brouse
,
Assistant Director of Student Involvement