DelVal has focused on sustainability for over a century. Founder Joseph Krauskopf lectured and published on conservation decades before the world understood its urgency. Now, caring for the planet is a rising global priority, and DelVal draws on that legacy to give you an in-depth, hands-on education focused on stewardship, profitability and quality of life.
---
The sustainable agriculture systems degree is an integrated program that includes the plant, animal, social and agribusiness components of a sustainable agriculture system. You will emerge from this program a trained steward of the land who can feed and clothe the world while caring for our planet's fragile resources. 
Sustainable agriculture is fresh innovation for an old way of life. It is a production system built on three principles:
Long-term profitability
Good stewardship of environmental resources
High quality of life for the farmer and community
You'll experience true hands-on learning on the University's more than 1,000 acres of land and multiple facilities:
The Roth Center for Sustainable Agriculture has been specifically dedicated as the living laboratory of the sustainable agriculture systems program. It provides space for your lab projects, class demonstrations, and faculty research.
More than 12,000 feet of modern greenhouse space and high tunnels.
A 60-acre arboretum on main campus with landscape plantings, specimens and gardens.
You also have the opportunity to gain practical experience in this diverse atmosphere through school-year and summer employment.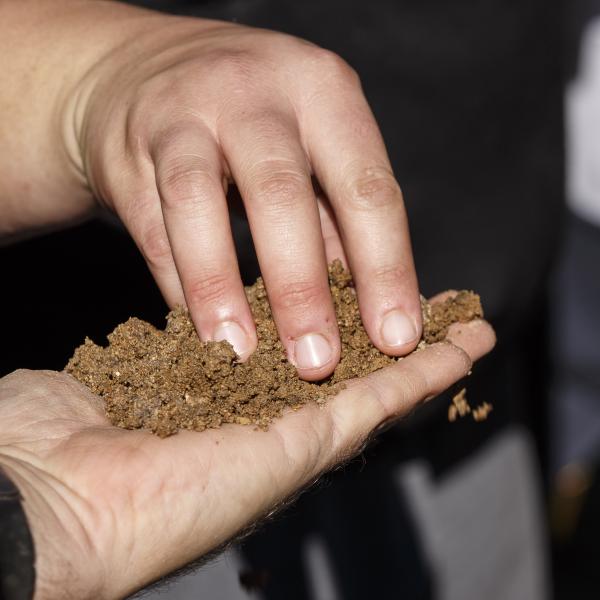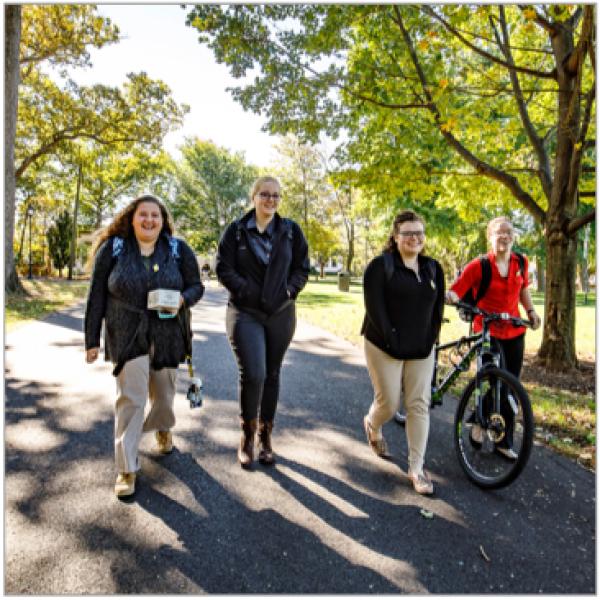 average scholarship and grant amount awarded to freshmen in 2021-22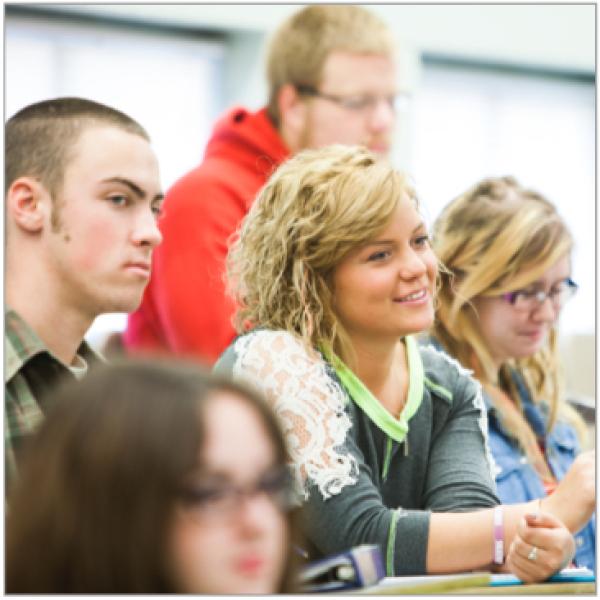 Knowing what a great summer I had [at 8 Hands Farm, in Cutchogue, New York] and how well we all worked together, I gladly accepted [a job offer with the farm]. I am really excited to use what I learn at school in real life and to grow with the farm as it broadens its horizons.
Johanna Baglivi '15 | B.S., Sustainable Agriculture Systems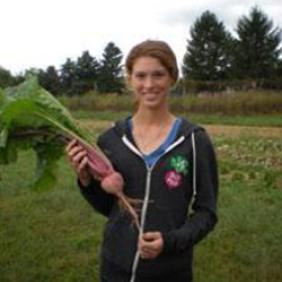 SUSTAINABLE AGRICULTURE SYSTEMS AT-A-GLANCE
This comprehensive program includes diverse coursework for a complete understanding of sustainable agriculture systems.
Core Sustainable Agriculture Systems Courses:
Sustainability
Soils
Principles of Ecology
Botany of Vascular Plants
Principles of Sustainable Agriculture
Organic Food and Fiber
Integrated Pest Management
Agricultural Economics
Introduction to Animal Science
Animal Welfare
Food Sovereignty and Security
Recommended Minors
Agribusiness
Animal Science
Business Administration
Communication
Food Systems
Policy Studies
Writing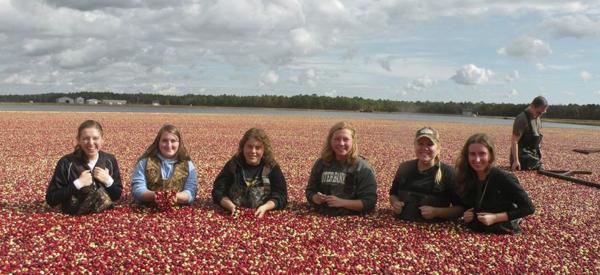 The Experience360 Program gives you the opportunity to apply classroom lessons to real-world activities like internships, career exploration experiences, student research, study abroad, leadership development and more.
Career Paths
With 100 percent of our students having real-world, hands-on experience, graduates with a degree in sustainable agriculture systems are able to work in:
Food production and marketing
Food systems education and training
State and federal agencies
Agricultural research
Non-profit agricultural organizations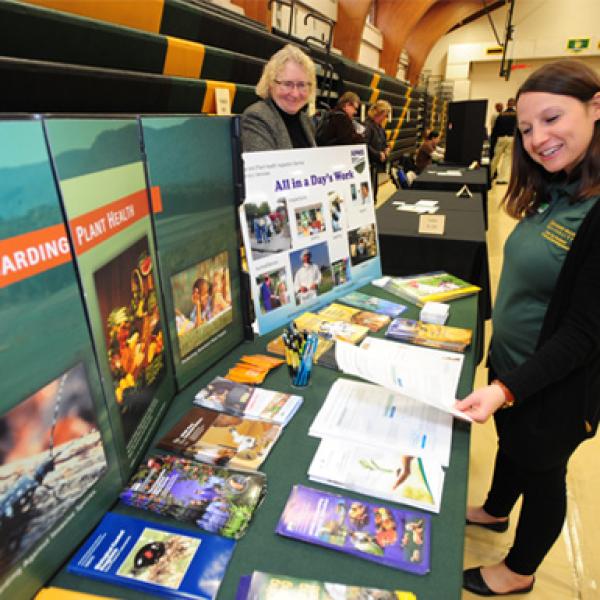 Student Clubs and Organizations
Collegiate Farm Bureau
Dive into the issues that are most important to you in agriculture while learning from industry professionals!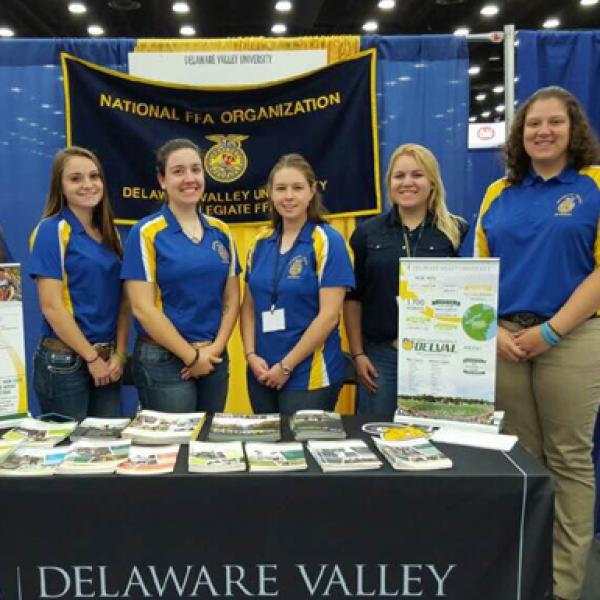 Student Clubs and Organizations
Future Farmers of America (FFA)
Explore the wide variety of career options within agriculture in this student organization!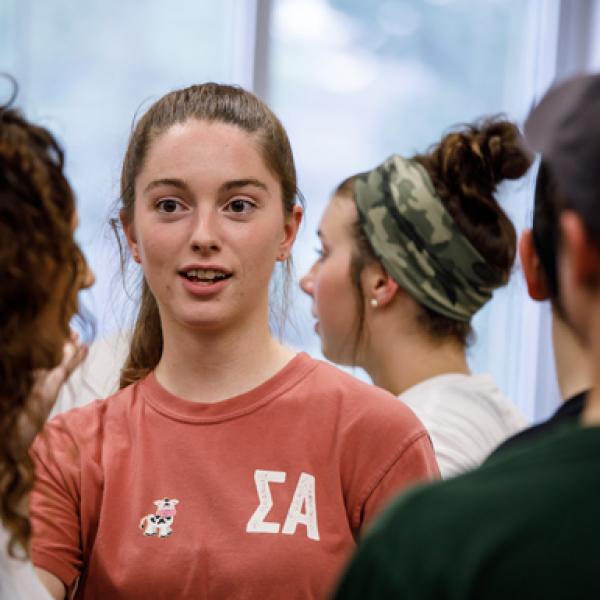 Student Clubs and Organizations
Sigma Alpha
Connect with new friends who are interested in agriculture through Greek life!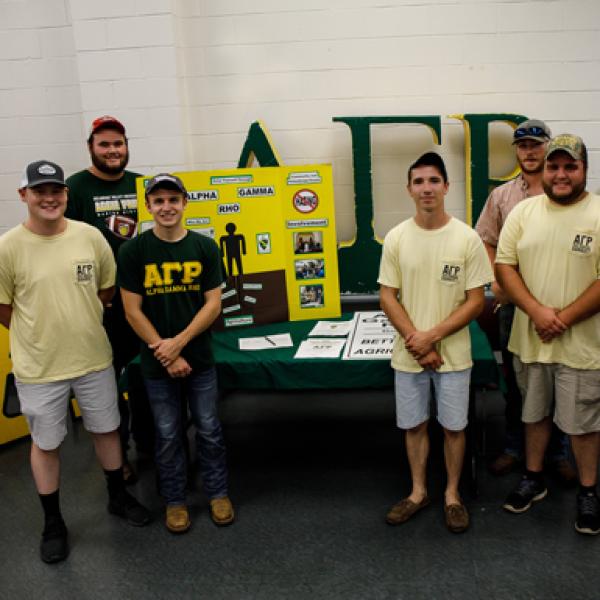 Student Clubs and Organizations
Alpha Gamma Rho
Connect with new friends who are interested in agriculture through Greek life!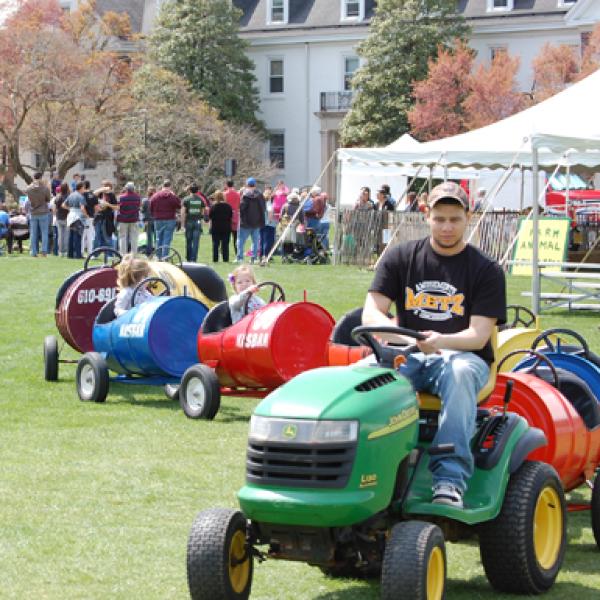 Student Clubs and Organizations
A-DAY
Work with other students to host our annual fair on campus!
Contact
Jackie Ricotta
,
Chair of the Department of Plant Science and Landscape Architecture
Office Location: 115 Feldman