The need for chemists across a vast array of fields makes this a rewarding scientific career choice. DelVal's B.S. in Chemistry degree is approved and certified by the American Chemical Society -- making its graduates highly desirable in both the competitive job and grad school arenas.
---
At DelVal you have access to a high-quality chemistry program that not only establishes a strong scientific foundation that meets the demands of a career at the baccalaureate level, but also provides the background to pursue advanced studies at the graduate level. You will study the traditional areas of chemistry (analytical, biochemical, general, inorganic, organic, and physical), as well as mathematics and physics.
You will also develop and practice valuable skills such as communication, research, leadership and teamwork. The role of chemists in a broad range of industries creates the need for  people with a solid foundation and additional expertise in specific areas. Our chemistry program addresses this diversity by providing comprehensive core courses that allow you to tailor your degree to your career goals.
Our chemistry program will provide you with practical, relevant knowledge and experience:
You will have access to modern instrumentation and plenty of opportunities for hands-on experience in qualitative and quantitative methods.
Our chemistry degree has been approved by the American Chemical Society since the '70s. This distinction is given to high-quality programs that empower graduates to be successful after graduation. Both the rigor and requirements of a certified degree confer a credential that is nationally recognized and valued by potential employers and graduate schools.
In 2019, 100 percent of our chemistry majors were employed or accepted into graduate school upon graduation.
gain real-world experience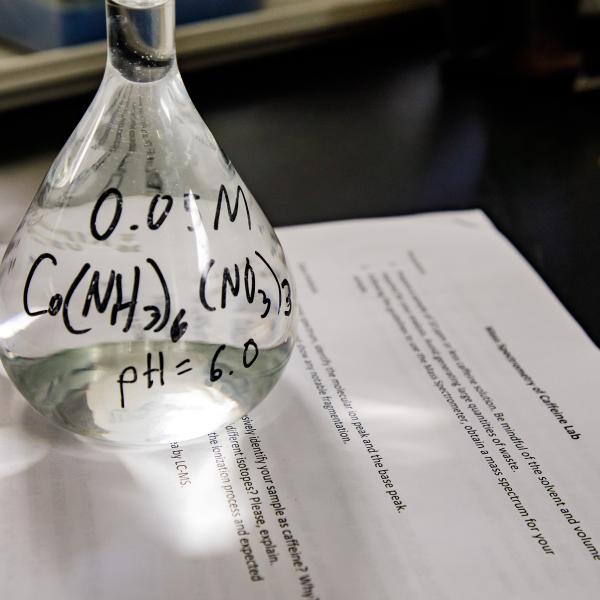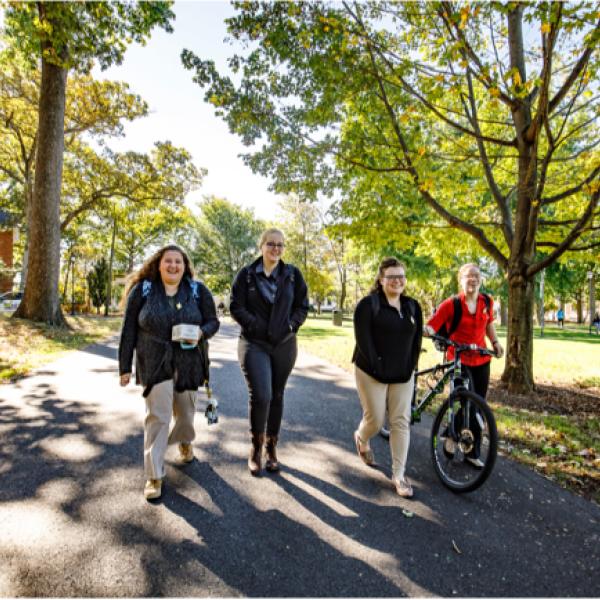 average scholarship and grant amount awarded to freshmen in 2021-22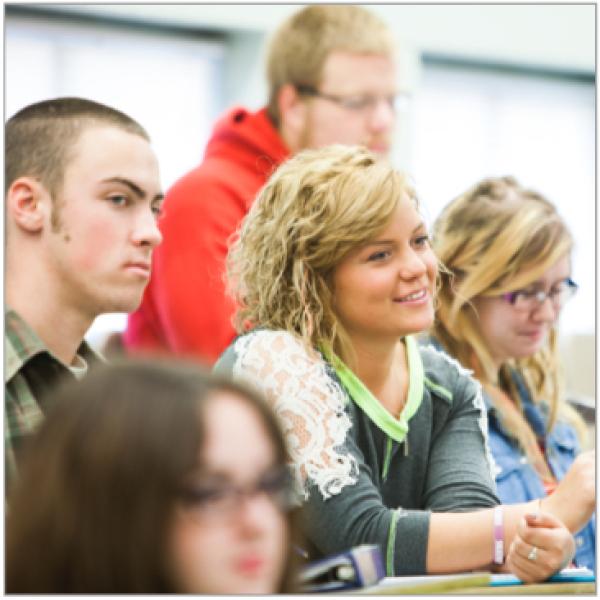 CHEMISTRY AT-A-GLANCE
Delaware Valley University prepares students with a solid foundation in chemistry and options for specialization.
Sample Courses:
Organic Chemistry with lab
Analytical Chemistry 1 and 2 with labs
Physical Chemistry 1, 2 and 3 with labs
Inorganic Chemistry
Advanced Inorganic Chemistry Lab
Advanced Organic Chemistry
Organic Analysis with lab
Medicinal Chemistry
Marine Chemistry
Biochemistry
Advanced Biochemistry
Recommended Minors
Agribusiness 
Business Administration 
Communication 
Food Systems 
Policy Studies
Writing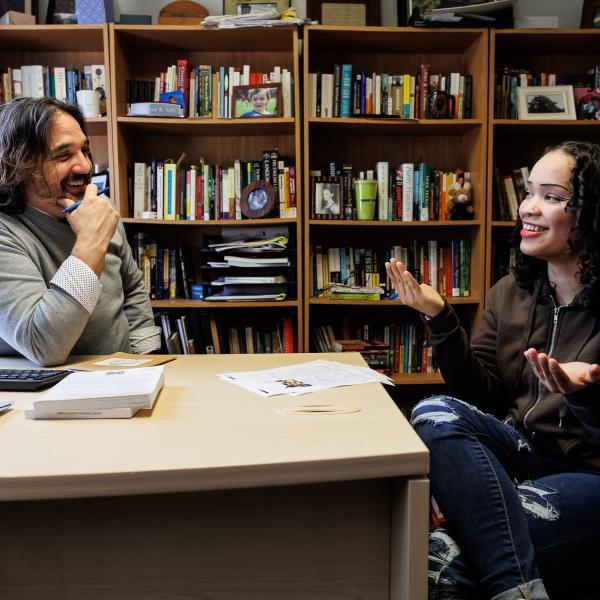 NEW! One Health Communication Minor
The One Health Communication minor provides students with the opportunity to bridge the study of writing and rhetoric with the sciences. Students who complete this minor will enhance their analytical and communication skills related to sciences including the University's pre-veterinary, pre-health, STEM and science programs. They will gain skills for effectively communicating science topics to non-scientists and the general public.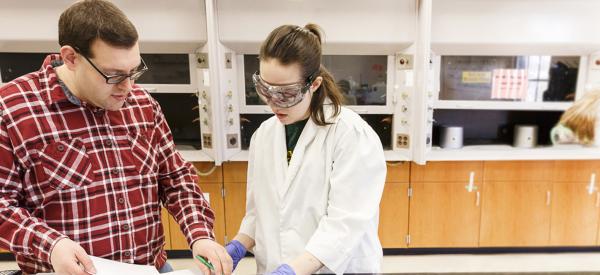 The Experience360 Program in chemistry gives you the opportunity to apply classroom lessons to real-world experience with internships, career exploration experiences, student research, study abroad, leadership development and more.
Career Paths
Our chemistry B.S. can prepare you to: 
Attend medical school or veterinary school.
Pursue a graduate degree in chemistry. 
Pursue a career in the chemical, pharmaceutical, biotechnology or food manufacturing industry.
Work in a variety of laboratories for research, government agencies or businesses.
Chemistry Specialization
In our biochemistry specialization, you will participate in in-depth discussion of the metabolism, signaling, and regulations in living organisms with an emphasis on key metabolites and recurring chemical patterns. You will also have opportunities for hands-on experiences with activities related to topics such as protein purification, enzyme analysis, and computer-aided protein structural analysis.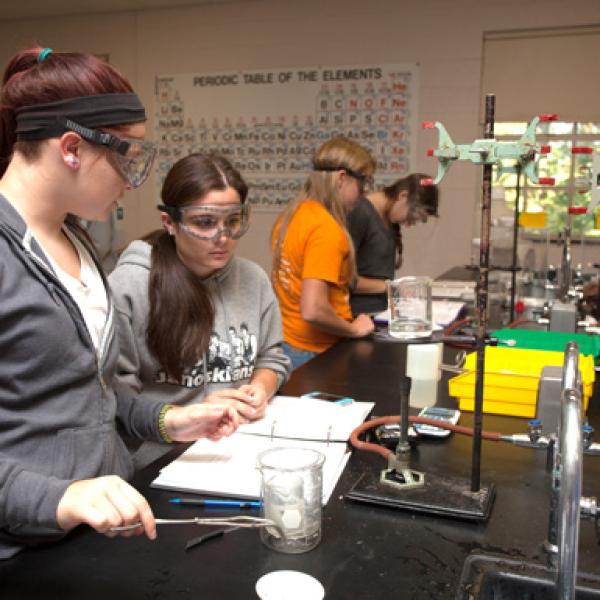 Related Student Club
Chemistry Club
The Chemistry Club is the student affiliate chapter of the American Chemical Society (ACS). 
Contact
Dr. Karen McPherson
,
Chair of the Department of Chemistry and the Department of Mathematics and Physics
Office Location: Mandell 112A