As one of the most popular areas of psychology, counseling psychology opens a broad world of career choices in both the public and private sectors. Your advanced, specialized training will be enhanced by hands-on sessions and experiences in the field.
---
Psychology has long been one of the most popular post-secondary fields in the U.S. The human mind is a complex and engrossing topic to study. Many students with degrees in psychology choose to practice counseling psychology. At DelVal, you can earn an undergraduate degree that is specifically focused on counseling psychology, one of the most popular career paths within psychology. Our curriculum provides foundational knowledge and skills, while offering flexibility in your training. You choose the advanced psychology electives that best fit your interests and goals!
At DelVal, you won't be sitting in a lecture hall or, just reading about psychology from a textbook. You will:
Gain in-depth training and practical, relevant skills that will prepare you to make a difference.
Participate in mock counseling sessions in our state-of-the-art counseling psychology laboratory where students receive live feedback from experienced faculty as they practice and develop counseling skills.
Conduct research and present at conferences. Our students have presented at national conferences and, have even co-authored articles with faculty!
Have the opportunity to create your own independent research projects or assist faculty members with their research studies.
Participate in professional conferences, such as the Association for Women in Psychology, the Pennsylvania Counseling Association and the Association for Psychological Science.
These experiences enhance classroom learning so that DelVal graduates are ready to succeed. If you're interested in a rewarding career helping others, consider DelVal's counseling psychology B.A. program.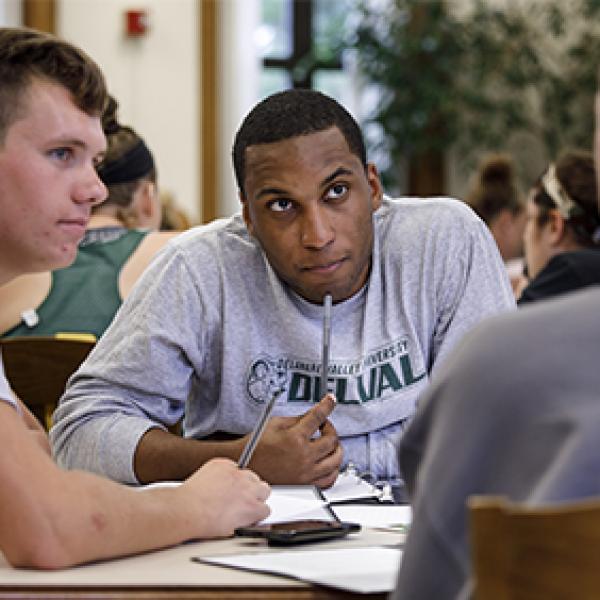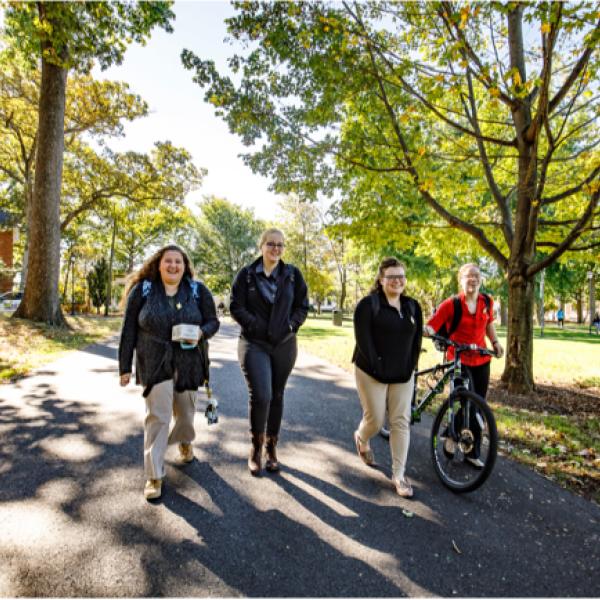 average scholarship and grant amount awarded to freshmen in 2021-22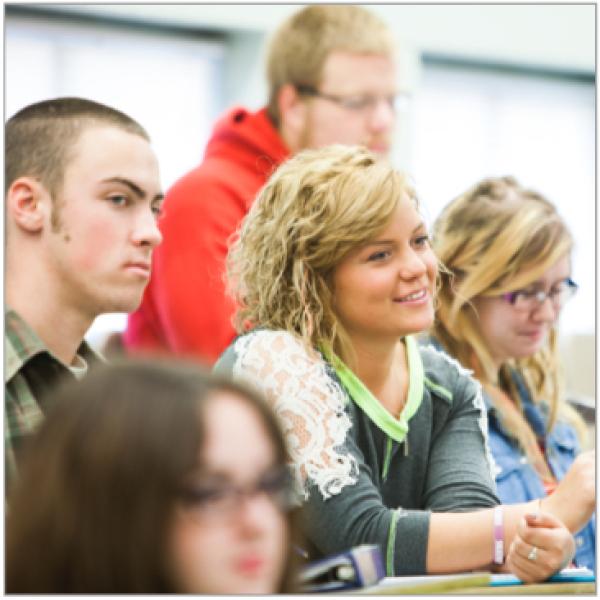 It was exceptionally helpful to have taken courses that not only prepared me for my graduate program, but gave me skills that I still utilize today as a therapist in private practice. Most importantly, the program helped me form lifelong relationships that have helped me grow both personally and professionally.
Kyla Dannelke '21 | B.A. Counseling Psychology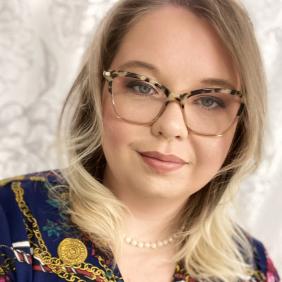 COUNSELING PSYCHOLOGY AT-A-GLANCE
We offer a unique opportunity for students who are interested in understanding the human psyche and helping others. Unlike general psychology programs offered at other schools, our specialized program provides you with advanced training in counseling psychology so that you are prepared to join the mental health profession.
Sample Courses:
PY2620: Multicultural Issues in Psychology (3 credits) This course will impart a basic understanding of psychological concepts about identity and culture and how they affect interactions with others. The course focuses on a multicultural perspective for understanding and working with diverse populations, and will examine theoretical and research literature concerning gender, race/ethnicity, relation, and more in the provision of psychological services.
 
PY3380: Introduction to Counseling Techniques (3 credits) This course includes information relating to stages in the counseling process, interviewing skills, counseling objectives, and appropriate strategies. Students actively learn various counseling techniques using the mediums of role playing, peer critiques, videotaping, and discussions. Ethical considerations are emphasized.
 
PY066: Professional Psychology (3 credits) Under faculty direction, students explore the profession of psychology focusing on the research and practice of mental health in a specified location. Throughout the semester, students will study specific locations and related issues in psychology. All students enrolled in the course are expected to attend the conference and participate in conference-related events. There will be opportunities for students to customize their conference experience by selecting sessions to attend that best match their interests and goals.
 
PY4583: Introduction to Behavior Modification (3 credits) An introduction to the concepts, theories and applications of learning theory and behaviorism as they are applied to a variety of treatment conditions and applications in a variety of settings, with special emphasis on school settings.
Recommended Minors
Business Administration
Criminal Justice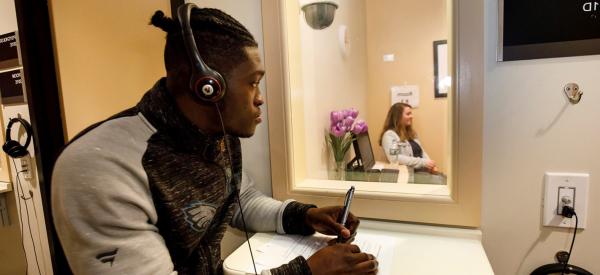 The Experience360 Program gives you the opportunity to apply classroom lessons to real-world activities like internships, career exploration experiences, student research, study abroad, leadership development and more.
Career Paths
Community mental health programs
Outpatient facilities
Residential group homes
Graduate programs at other institutions
Business
Human resources
Other related fields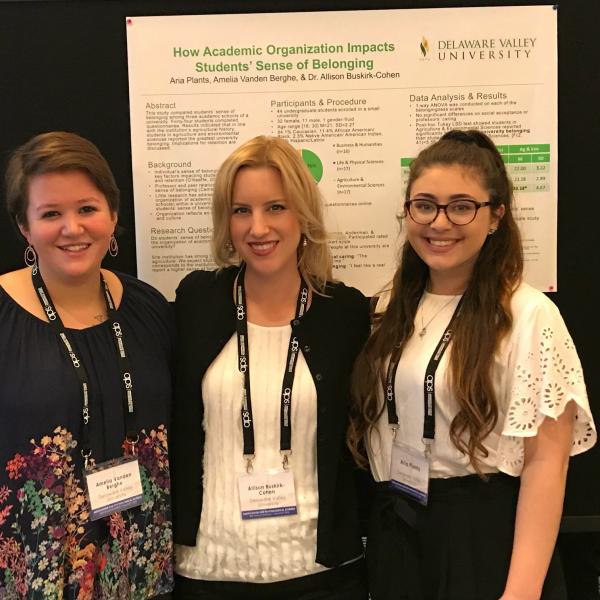 Student Clubs and Organizations
Psychology Club
Explore psychology while connecting with your classmates by participating in this student organization! Learn about mental health topics through weekly discussions, educational seminars with professionals, and conferences.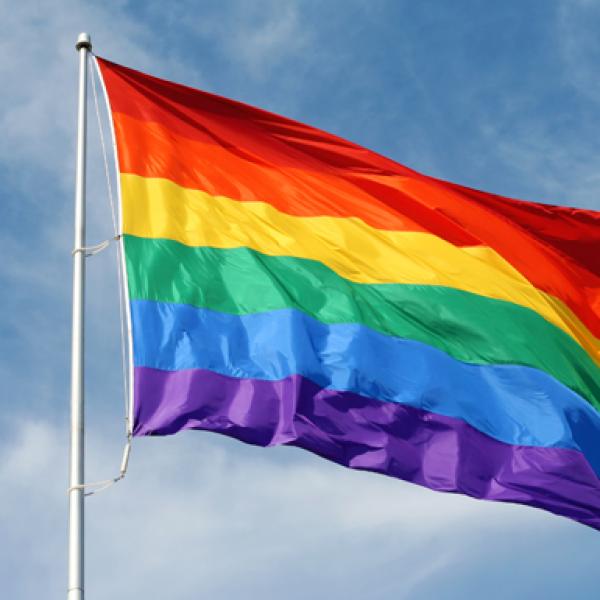 Gay, Lesbian or Whatever (GLOW)
GLOW is a student organization for LGBTQ students and allies on campus. This organization promotes inclusive communities and respect for all people.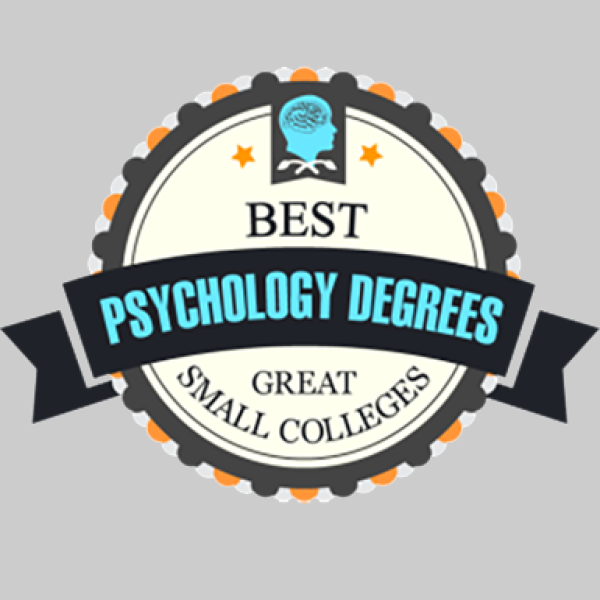 Recognitions
Our program was recognized by Best Psychology Degrees, an online guide to top psychology degree programs.
In alignment with the goals set forth by the American Psychological Association (APA), students in the Counseling Psychology major should achieve the following learning outcomes:
Goal 1. Knowledge Base
Students will
1.1 Describe key concepts, principles, and overarching themes in psychology
1.2 Develop a working knowledge of psychology's content domains
1.3 Describe applications of psychology
APA Goal 2. Scientific Inquiry and Critical Thinking
Students will
2.1 Use scientific reasoning to interpret psychological phenomena
2.2 Demonstrate psychology information literacy
2.3 Engage in innovative and integrative thinking and problem solving
2.4 Interpret, design, and conduct basic psychological research
2.5 Incorporate sociocultural factors in scientific inquiry
APA Goal 3. Ethical and Social Responsibility in a Diverse World
Students will
3.1 Apply ethical standards to evaluate psychological science and practice
3.2 Build and enhance interpersonal relationships
3.3 Adopt values that build community at local, national, and global levels
APA Goal 4. Communication
Students will
4.1 Demonstrate effective writing for different purposes
4.2 Exhibit effective presentation skills for different purposes
4.3 Interact effectively with others
APA Goal 5. Professional Development
Students will
5.1 Apply psychological content and skills to career goals
5.2 Exhibit self-efficacy and self-regulation
5.3 Refine project-management skills
5.4 Enhance teamwork capacity
5.5 Develop meaningful professional direction for life after graduation