What is regenerative design? It's the key to today's landscape architecture, the kind that goes beyond mere beauty to enhance our quality of life over time. As you shift from the study of existing works to grappling with real sites and real stakeholders, you'll discover the passion that drives this inspiring and challenging field.
---
Regeneration of our natural and human systems is a process by which these systems grow and evolve on their own in a healthy way. As landscape architects, we cannot design regeneration, but we can design the stage to give regenerative processes the best chance for success. As a student in the landscape architecture program, you will develop your capabilities through our unique Regenerative Design Process.
You will explore problem-solving strategies in both theory and practice as we balance the study of existing works with real site, real stakeholder projects. Our design studios combine hand drawings with computer graphics to uncover the story of place and to communicate a vision for its future. You will learn practical, hands-on building practices to accompany your designs, ensuring a well-rounded set of skills and knowledge to prepare you for the industry or graduate school.
In our hands-on program you will experience the passion of creating meaningful places such as:
Gardens, parks and plazas
School and healthcare campuses
Waterfronts and storefronts
Urban agriculture and real estate development
Streetscapes
Rooftop gardens and water management systems
Land assessments and feasibility studies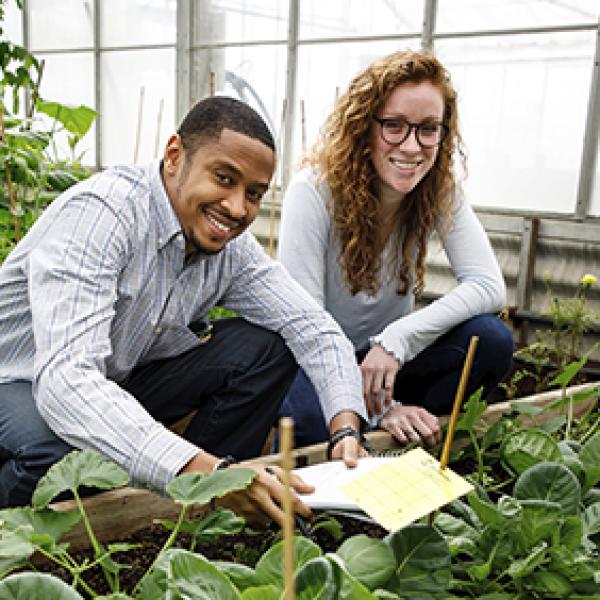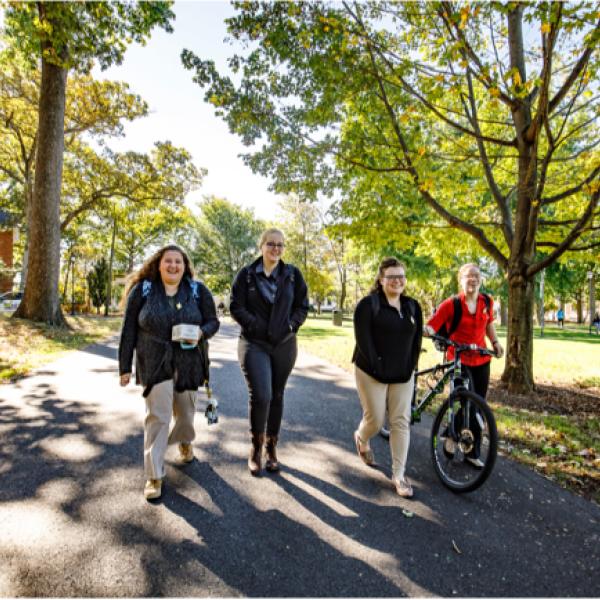 average scholarship and grant amount awarded to freshmen in 2021-22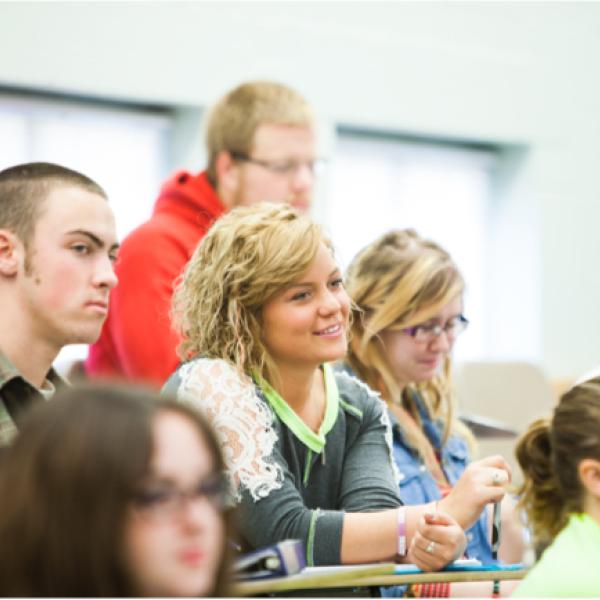 I loved DelVal's small landscape architecture program because I really got to know and greatly admire the faculty.
Alexandra Heigh '15 | B.S., Landscape Architecture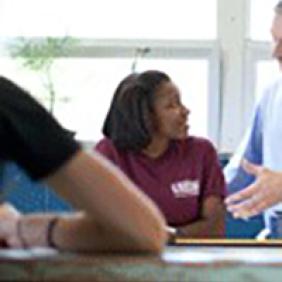 LANDSCAPE ARCHITECTURE AT-A-GLANCE
Core Courses
Introduction to Design
Basic Plant Management
Computer-Aided Design
Woody Plant Identification I and II
Topographical Surveying & GIS
Site Engineering I and II
Watershed Management
Regional Land Use Planning
Landscape Contracting and Bidding
Design Studio I: Design Process and Communication
Design Studio II: Site Design
Design Studio III: Master Planning
Design Studio IV: Built Environments
Design Studio V: Natural Systems
Design Studio VI: Senior Projects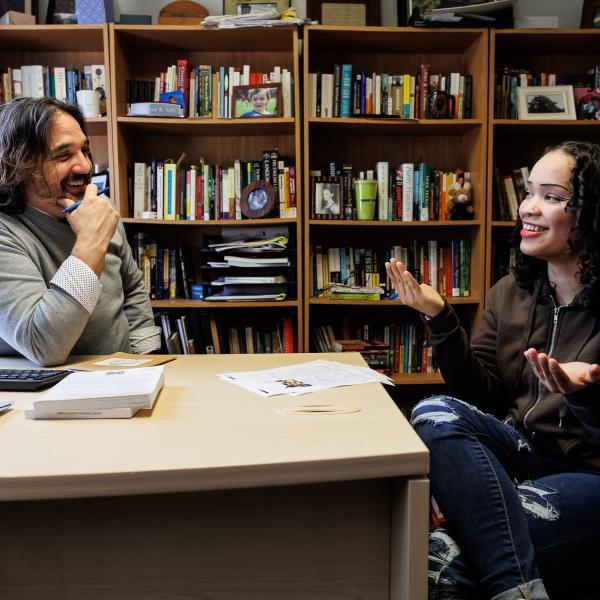 NEW! One Health Communication Minor
The One Health Communication minor provides students with the opportunity to bridge the study of writing and rhetoric with the sciences. Students who complete this minor will enhance their analytical and communication skills related to sciences including the University's pre-veterinary, pre-health, STEM and science programs. They will gain skills for effectively communicating science topics to non-scientists and the general public.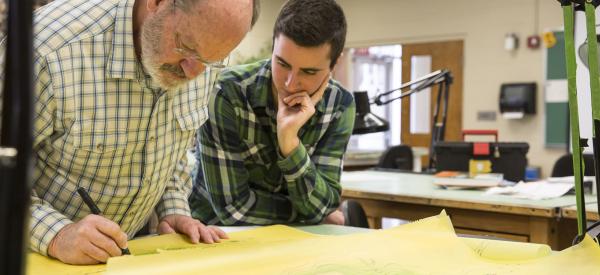 The Experience360 Program gives you the opportunity to apply classroom lessons to real-world activities like internships, career exploration experiences, student research, study abroad, leadership development and more.
Career Paths
With 100 percent of our students having real-world, hands-on experience, graduates with a degree in landscape architecture are able to work for:
Agricultural research agencies and consulting companies

Conservation research agencies

Entrepreneurial design/build/stewardship start-ups

Environmental advocacy and conservation nonprofits

Environmental consulting, remediation and engineering companies

Environmental stewardship organizations

Landscape architecture and interdisciplinary firms

Landscape design/build companies

Local, state and national environmental protection employers

Park services

Private land owners, municipalities and nonprofits

Public and nonprofit environmental agencies

Soil science employers

Tree care and forestry employers

Water quality and watershed management employers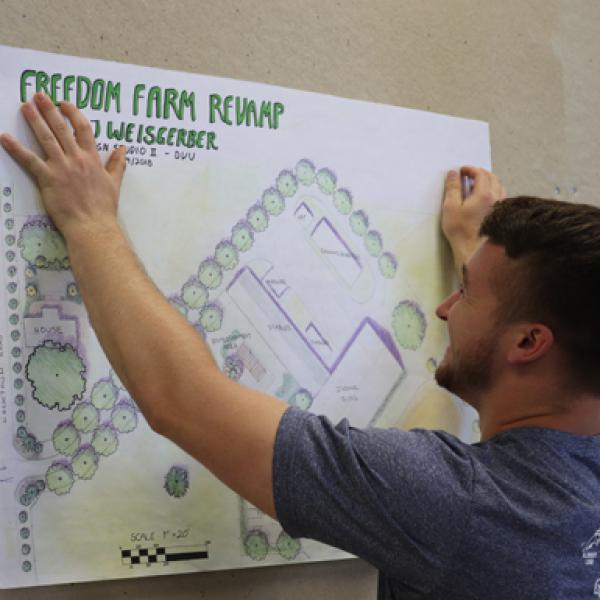 Get Involved
Student Clubs & Organizations
American Society of Landscape Architects - Reach beyond aesthetics and attend to real issues that will positively affect tomorrow!
Floral Society - Expand your knowledge through field trips, speakers and practicing floral techniques!
A-Day - Work with other students to host our annual fair on campus!
PUBLIC INFORMATION POLICY LAAB
Programs that are accredited by the Landscape Architectural Accreditation Board (LAAB) are required to provide reliable information to the public. Programs must report on accreditation status and its performance. This information is to help potential students make informed application decisions. Graduates of accredited programs qualify, after apprenticeship and a professional exam, to become licensed Landscape Architects. Please visit http://www.asla.org/AccreditationLAAB.aspx for more information about becoming a Landscape Architect.
Delaware Valley University offers a four-year Bachelor of Science degree in Landscape Architecture (BSLA).  Our program received its initial 6-year accreditation in 2017.
Contact
Michael Fleischacker
,
Associate Professor, Landscape Architecture Program Administrator
Greenhouse Building 106. Hours posted on the door vary by semester.